Luxury hospitality is an art that goes beyond providing exceptional service and lavish amenities. It encompasses the creation of unforgettable experiences that leave a lasting impression on guests. Iconic hotels around the world have mastered this art, setting the standards for unparalleled luxury and redefining the boundaries of hospitality.
In this article, we will delve into the realm of hospitality luxury and explore the invaluable lessons we can learn from these extraordinary establishments. From personalized service to architectural marvels, these hotels have perfected the art of creating unforgettable memories.
 The Power of Personalized Service
 Going Above and Beyond Expectations
Iconic hotels understand the significance of personalized service in creating a memorable guest experience. They go above and beyond to anticipate and fulfil the unique needs and desires of each individual. Some of the notable ways in which they accomplish this include:
 Assigning dedicated butlers or concierge professionals to cater to guests' every need.
Tailoring services and amenities to match the preferences of each guest, from room decor to in-room dining options.
Offering customized itineraries and curated experiences that align with guests' interests and desires.
Recognizing and remembering guests' preferences and special occasions, such as birthdays or anniversaries.
Attention to Detail
The art of luxury hospitality lies in the meticulous attention to detail exhibited by iconic hotels. They understand that even the smallest touches can make a significant impact on guests' experiences. Some examples of attention to detail include:
Luxurious amenities, such as high-quality toiletries and premium linens, add an extra layer of comfort.
 Thoughtfully designed interiors that combine elegance, functionality, and a sense of place.
 Artistic arrangements of fresh flowers and carefully curated artwork enhance the ambience of the hotel.
Personalized welcome notes or gifts that make guests feel valued and appreciated.
 Architectural Marvels: Where Design Meets Luxury
Blending Tradition and Innovation
Iconic hotels often boast architectural marvels that seamlessly blend traditional elements with contemporary design. These establishments celebrate the cultural heritage of their respective locations while embracing modern aesthetics. The fusion of tradition and innovation creates a unique and captivating atmosphere for guests to indulge in. Examples of this architectural finesse can be found in:
1. The Taj Mahal Palace, Mumbai, India – A stunning amalgamation of Indian, Islamic, and European architectural styles, showcasing exquisite craftsmanship and attention to detail.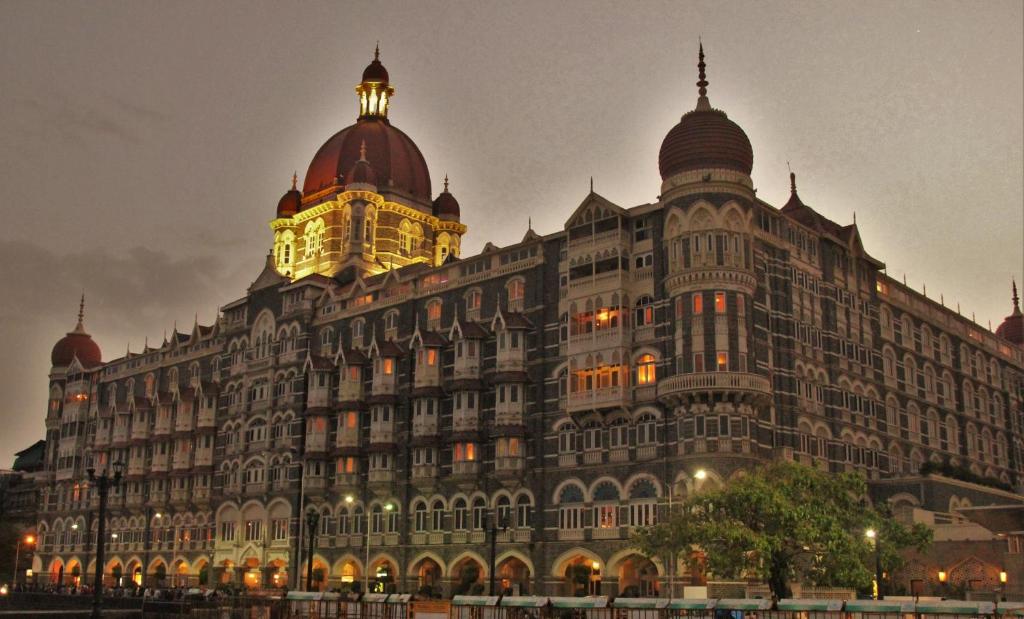 2. The Burj Al Arab Jumeirah, Dubai, UAE – It's sail-shaped structure and opulent interiors make it a symbol of modern luxury in the heart of the Arabian Gulf.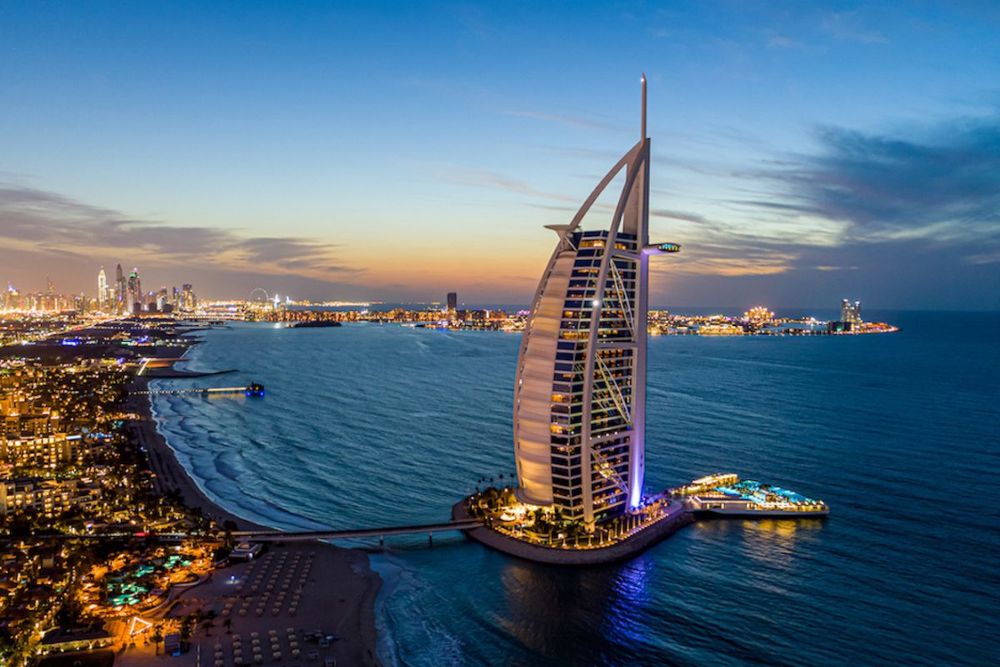 3. The Ritz Paris, France – A masterful blend of Belle Époque grandeur and contemporary elegance, transporting guests back in time to the golden age of Parisian hospitality.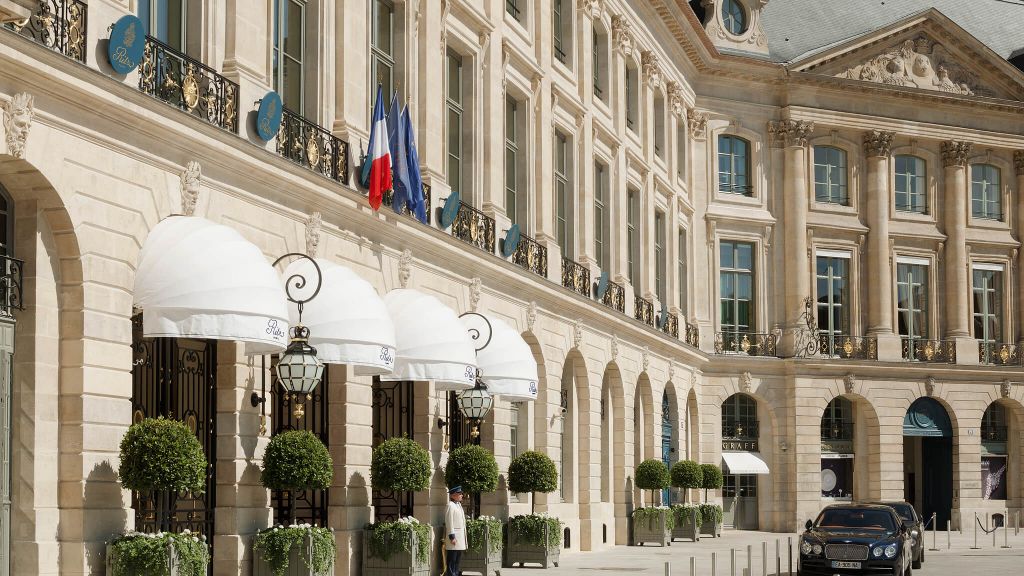 Creating Spaces of Tranquility
In the world of luxury hospitality, hotels are not just places to rest; they are sanctuaries of tranquillity and rejuvenation. Iconic hotels have mastered the art of creating spaces that promote relaxation and well-being. Some key features of these tranquil spaces include:
 Expansive gardens and lush landscapes provide an oasis of serenity amidst bustling cities.
World-class spas offer a wide range of rejuvenating treatments and therapies.
Thoughtfully designed outdoor areas, such as rooftop terraces or beachfront lounges, that provide breathtaking views and a peaceful ambience.
 Gastronomy: A Feast for the Senses
 Culinary Excellence
A hallmark of luxury hospitality is the gastronomic journey it offers to its
guests. Iconic hotels take pride in their culinary offerings, which often showcase the finest ingredients, skilled chefs, and innovative culinary techniques. The dining experiences at these hotels are nothing short of extraordinary. Some highlights include:
Michelin-starred restaurants elevate fine dining to new heights, combining artful presentation with exquisite flavours.
 Interactive culinary experiences, such as cooking classes or chef's table events, that allow guests to engage with the culinary team and learn about local cuisine.
Thoughtfully curated wine lists and sommelier services that enhance the dining experience, ensuring perfect pairings with every meal.
Local Flavors and Cultural Immersion
Luxury hospitality goes beyond offering international cuisine; it embraces the local flavours and traditions of the destinations in which the hotels reside. Iconic hotels create opportunities for guests to immerse themselves in the local culture through culinary experiences. Some examples include:
Showcasing regional specialities and indigenous ingredients, allows guests to savour the authentic flavours of the locale.
Organizing food and beverage festivals that celebrate the diverse culinary heritage of the region, featuring local chefs and artisans.
 Offering guided culinary tours or market visits, where guests can discover local ingredients and learn about traditional cooking techniques.
Frequently Asked Questions (FAQs)
 What sets luxury hospitality apart from regular hospitality?
Answer. Luxury hospitality sets itself apart through its relentless pursuit of excellence, attention to detail, and personalized service. It aims to create extraordinary experiences that exceed guests' expectations and leave a lasting impression.
 How do iconic hotels ensure guest privacy and security?
Answer. Iconic hotels prioritize guest privacy and security by implementing robust security measures, such as advanced access control systems, surveillance cameras, and discreet staff training. They respect guests' privacy while ensuring their safety and comfort.
Are iconic hotels environmentally conscious?
Answer. Many iconic hotels have embraced sustainability and are committed to minimizing their environmental impact. They implement eco-friendly practices such as energy-efficient systems, waste management programs, and the use of locally sourced, organic products.
Conclusion
The art of luxury hospitality is a culmination of meticulous attention to detail, personalized service, architectural marvels, exceptional gastronomy, and a deep understanding of guest needs and desires. Iconic hotels around the world have perfected this art, setting the bar for hospitality excellence.
By studying their practices and learning from their successes, we can aspire to create extraordinary experiences for our guests. Whether it's the personalized service, the architectural beauty, or the culinary delights, the lessons learned from these iconic hotels can inspire us to elevate the standards of hospitality and create memories that will last a lifetime.