Employees are the backbone of the company and they should be timely rewarded. Whether it is a raise or bonus or a vacation as a getaway from boring and tedious corporate dwellings. Business retreats are a wonderful way to reward your employees for a great year or create an atmosphere of team bonding. When planning your staff retreat, why not consider making the trip to the sunny shores of Rincon, Puerto Rico? here is a list of top corporate retreat destinations for your employees and team members.
1. Experience The Royal Sonesta San Juan
 The Royal Sonesta San Juan, situated on a white-sand beach, Overlooking palm-fringed Isla Verde Beach and the sparkling Atlantic is ideal for business and leisure travellers. An ideal downtown location, sophisticated style, and Sonesta hospitality make The Royal Sonesta San Juan a wise choice for a corporate retreat.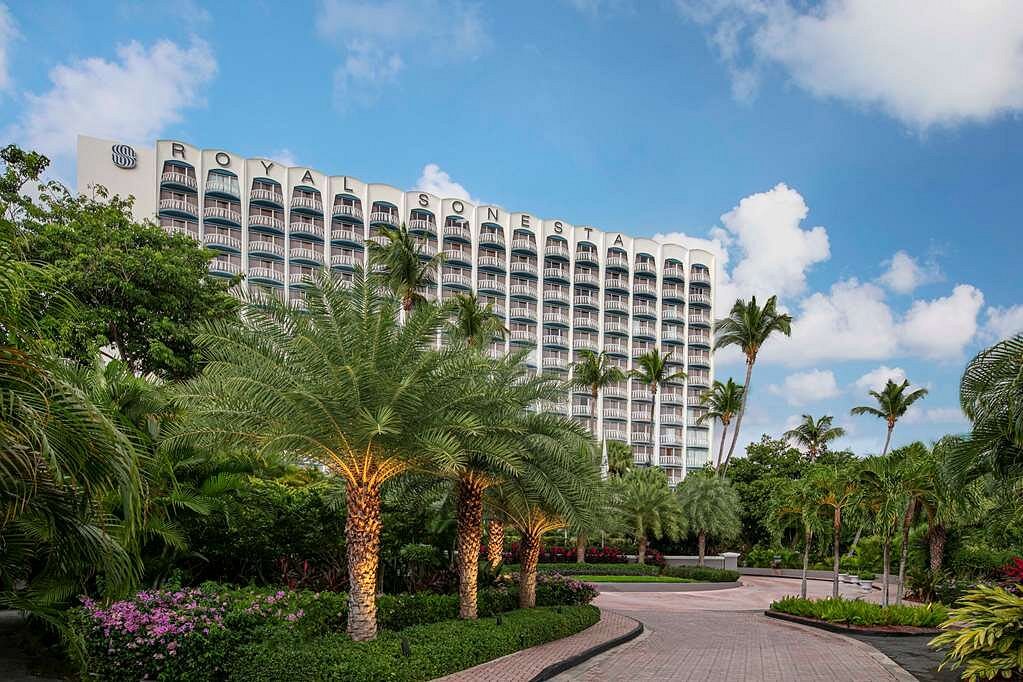 Give your employees and team members a break from your office building and book the elegant guest room with windows which lets you peak at the ocean. Team members can enjoy a. lagoon-style swimming pool with a swim-up bar, or explore, historic Old San Juan, and the nearby El Yunque National Forest. The  24,000 square feet of flexible indoor and outdoor meeting and event space with seven restaurants and bars offering a variety of cuisines also offers a place for employee discussion and feedback to be shared. 
2. Wyndham Grand Rio Mar Puerto Rico Golf & Beach Resort
Suppose looking for the best of the best for an escape from corporate dwellings for your employees then Wyndham Grand Rio Mar is a great option. This destination provides an ultimate corporate retreat where employees would be soaked in the natural beauty of the El Yunque rainforest which meets the charm of the golden beachfront and sapphire seas.
At  Wyndham Grand Rio Mar, employees could enjoy a cabana massage during sunset,  hit the sand for a day of beach volleyball or doze off under a beach cabana. They can relax and replenish themselves with  Mandara Spa's tranquil treatments in a 7000-square-foot sanctuary of wellness inspired by the volcanic garden of Bali. Or they can try their luck at Wyndham Grand Rio Mar's on-property entertainment venue which serves endless fun with slots and table games like blackjack, roulette and many more plus live music on Sundays.
3. Hyatt Regency Grand Reserve Puerto Rico
Corporate cycles run on employees' shoulders and those shoulders must be given some consideration,  rest, relaxation and retreat, and this time, make it a luxurious one. We suggest Hyatt Regency Grand Reserve Puerto Rico as the perfect destination for a corporate retreat for team members to enjoy, explore and engulf in experiences that Hyatt provides with a beachside getaway just a few steps from the water and the backdrop of the beautiful El Yunque rainforest.
Let your employees enjoy Grand Reserve Golf Club which offers two world-class Tom Kite-designed 18-hole championship golf courses or they can Rejuvenate their body and mind in the resort's 11,000-square-foot spa, where massage therapists and aestheticians work in nine treatment rooms. They can also find kayaks and enjoy the serenity of the waters and explore the coast of the peninsula. rentals with offerings that range from easy, scenic paddles to unforgettable experiences are available. Hyatt Regency Natural  Reserve can be their next adventure on paddle boarding. Or try snorkelling, sunbathing and beachcombing in the resort's paradise.
4.Condado Vanderbilt Hotel
Condado Vanderbilt is the place to be, and in Puerto Rico for a perfect corporate Retreat. From families to romantic getaways, they have a special hotel package for everyone. With Spanish revival architecture,  stunning interiors and dramatic ocean views, your employees would be ecstatic to experience this gift of refreshment and relaxation at one of the most prestigious venues in Puerto Rico.
Let your team members enjoy five-star luxury and leisure in different suits and rooms. For a view of shimmering Atlantic book oceanfront terrace, or Commodore suits to be stunned by historic San Juan views. Vanderbilt also has an exquisite spa with highly effective and therapeutic professionals and products and fitness facilities with all necessary equipment like treadmills,  ellipticals, balls weights etc for your employee's replenishment and wellness. 
5.DoubleTree by Hilton Hotel San Juan
.In Puerto Rico,  if you ask any top three getaway retreats, on the tip of their tongue,  you would find Double Tree by Hilton Hotels. Now since it's a Hilton, we don't need to specify the grandiose one can experience but it should be under consideration for corporate retreat destinations for your employees.
The Doubletree by Hilton San Juan, a modern full-service hotel, offers a wonderful balance of relaxed comfort and hospitality for which San Juan is known. let your employees enjoy upscale amenities and location in the popular Condado area of Puerto Rico's capital city. Stay within walking distance of sandy beaches and the best casinos. their beautifully appointed hotel is only 3 miles from the Old San Juan historic district and 5 miles from San Juan International Airport (SJU)
6. Copamarina Beach Resort & Spa
In our list of some of the best Puerto Rico getaways would be an exploration of the southeast coast with a deep dive into the sea or a long walk into the deep dense tropical forest. We are talking about Copamarina Beach Resort which deserves one corporate retreat for your employees.
Puerto Rico's undiscovered Southwestern coast is one of the Island's best-kept secrets. This beautifully landscaped, 20-acre tropical resort is situated on an isolated 3/4 mile crescent of the Caribbean beachfront. The resort offers the finest in relaxation, dining, diving, sailing and eco-tourist wonders to create the perfect vacation experience.