Capsule hotels have been considered as the next thing in traveling. The concept of moving hotels has already gained the craze all over the world. These types of concept-oriented hotels on wheels attract a lot of enthusiastic travelers who would rather spend their time in a small town with all its authenticity rather than spend thousands on the comfort of five-star hotels.
This is far better than being in the same comfortable environment and ambiance no matter where you go. 
Rotels are custom-made buses that have been turned into hotels that have a kitchen, bathrooms and accommodate between 20-40 passengers at a time. These Rotels are specially made for long-distance travel and are equipped to cross a variety of terrains, from hills to marshlands.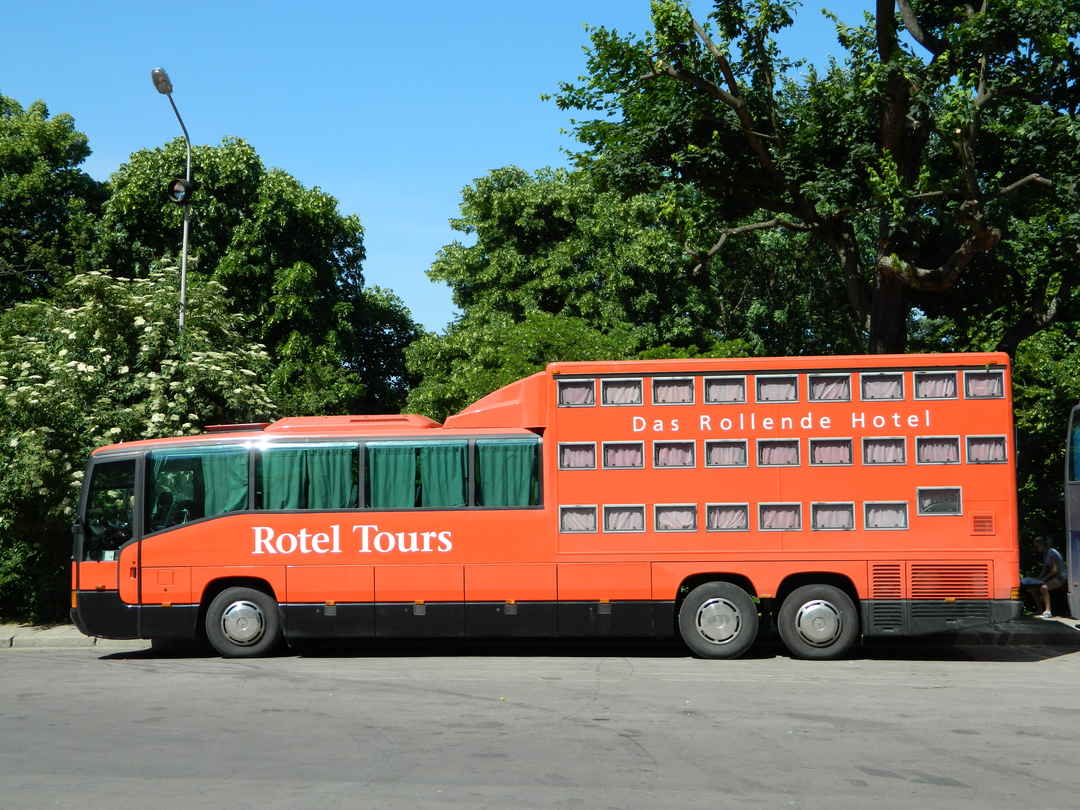 Das Rollende, which is a Germany-based company, has taken the concept of Rotels a little further. Apart from being the pioneers in this concept of the hospitality industry, the company has also incorporated trips that will not just take you to different places and cities, but also across borders to different countries.
Just the thought of a hotel on wheels that would be your home for several weeks and would also take you to different countries, which you otherwise would not have traveled at all, traveling through different terrains, experiencing different landscapes, meeting new people, getting to know different cultures is breathtaking.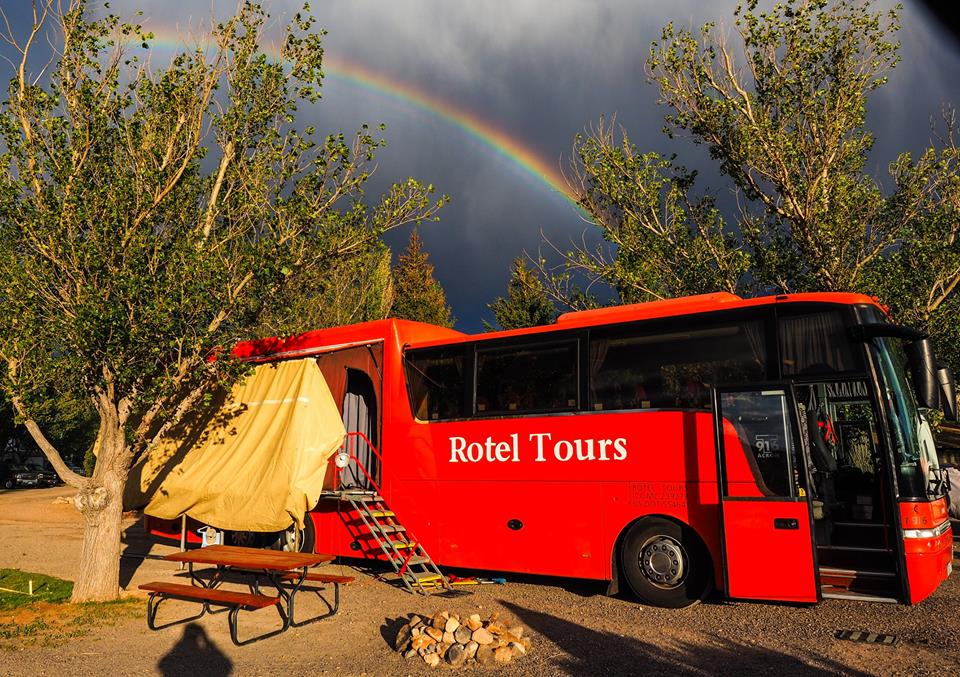 If you call yourself a true wanderer and love to be always on the road while exploring the wilderness behind wheels, then Rotels are exactly what you have been wishing for. 
The company has organized a few international trips with the rotels before as well. The group of people that were spotted in Jaipur had been on a trip from Germany all the way to India. The wanderers had been traveling for more than 4 weeks.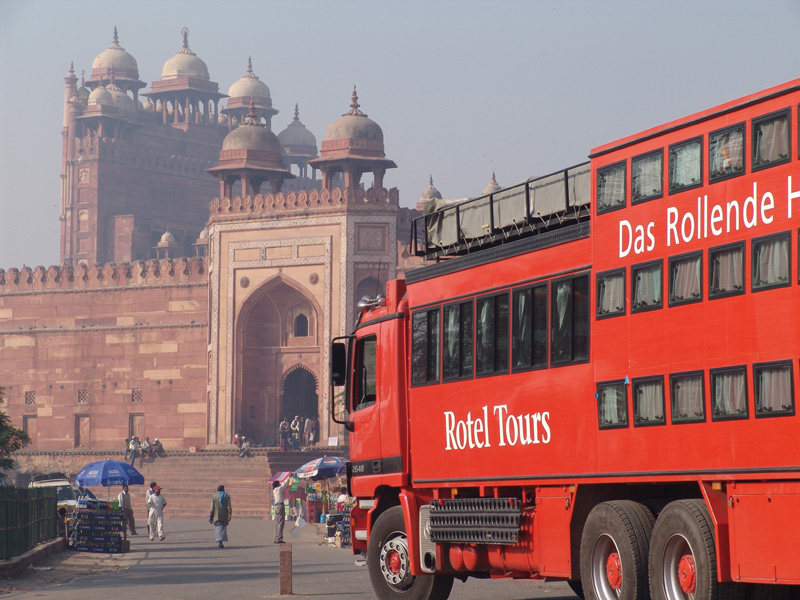 The group started their journey from Germany, crossing Italy then Greece. Then they entered Asia and traveled across Turkey, Turkmenistan, Pakistan while finally arriving in India. Now they were all set to take a tour of Rajasthan and end their journey in Chennai while traveling through Goa.
If you would have been a part of such an amazing journey, you could have had some interesting stories for your generations to come.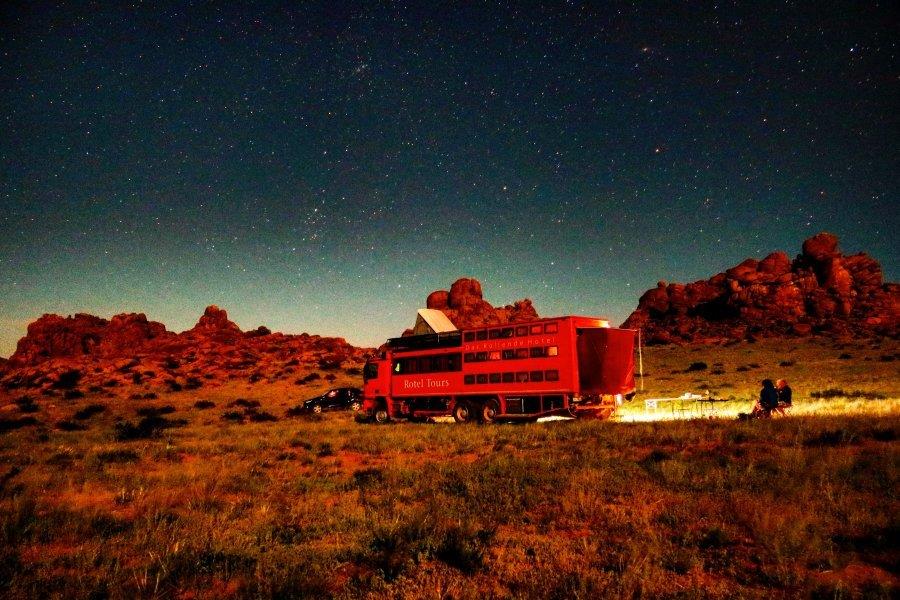 The people on this trip used to camp in the thick jungles of Europe, deserts of the Middle East, and other breathtaking locations, each of which seemed to be part of a movie. Apart from India, the Das Rollende also hosts road trip tours to China, Mongolia, Laos, and Vietnam.
So if you know how to converse in German and want to tour other countries, then a journey in Rotel is the answer to all your questions. What more does a traveler desire other than watching the sunrise in a city and the sunset in another.
Also Read: 5 International Road Trips From India