Main highlights:
The University of Virginia (UVA) and its partners have announced a new project with Pyramid Global Hospitality

The new Hotel and Conference Center in Charlottesville is set to debut in 2025 spreading over 223,000-square-foot
The University of Virginia (UVA) and its partners have announced a new Hotel and Conference Center in Charlottesville as their new investment project. This magnum project would be spread over 223,000-square-foot and is planned to be debuted in the hospitality industry by the spring of the year 2025. The name of this hospitality center is yet to be disclosed, probably in the future. Pyramid Global Hospitality is the hand on which this project would be managed.
In October when this groundbreaking event was being celebrated its guest list propped with people like Jim Ryan, president of UVA; Tim Rose, CEO of the UVA Foundation;  Stephen Brockman, partner at Deborah Berke Partners and David Keith, CEO of Hanbury Architects, which are leading architecture and design for the property; Jennifer "J.J." Wagner Davis, executive vice president and COO of UVA; Colette Sheehy, UVA's senior vice president for operations and state government relations; and from Pyramid Global Hospitality, Senior Vice President Ellen Sinclair and Vice President, Sales & Marketing Hal Powell.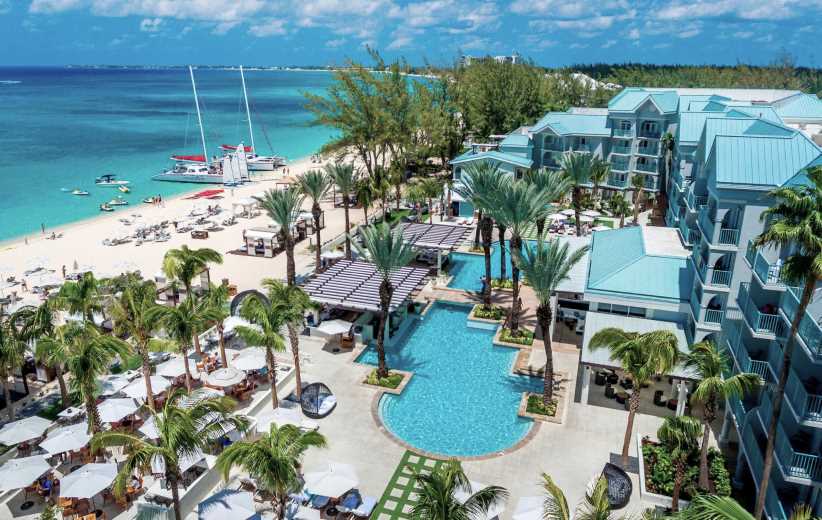 Pyramid Global Hospitality's Sinclair remarked, "We are pleased to partner with the University to bring Charlottesville and the academic community an incredible new gathering point along the Emmet-Ivy corridor. The intentional, sustainable design of this new hotel and conference space will be excellent, no doubt advancing the University's mission to be great and good in all they do. Pyramid Global Hospitality will bring the same dedication to excellence to the guest experience come 2025."
UVA's President Jim Ryan added, "This will be a crossroads for the University – and the University's front door," he said. "The hotel and conference center will play an important role as a place where people can gather and stay – prospective students and their parents; data scientists, and faculty from the Law School can meet there with members of the Medical School faculty. This will be a bridge that makes the community stronger, brings worlds together in ways that are predictable and unpredictable."
About the Hotel and Conference Center
To anchor UVA's emerging and strategically important Emmet-Ivy corridor is the aim of the new 223,000-square-foot Hotel and Conference Center. Set to debut in the spring of 2025, the investment project of Pyramid Global Hospitality is designed and constructed in a way in which it proves to be a convening space and serve as a destination hub for the local community, faculty, staff, students, guests, and visitors to the University or conference attendees. The glorious architecture is designed to have plans for a University welcome area
 All those guests visiting UVA and the Charlottesville area would find the ultimate convenience in The hotel's 214 guestrooms and suites are a centrally located choice.
Meal-related fantastic amenities available to guests in the hospitality center would be, a rooftop café with distant panoramic views, a full-service restaurant with indoor and outdoor terrace dining, and a convenient grab-and-go eatery. Other fantastic amenities in the center would be the meeting and event space, which spreads in 25,000 square feet while being technologically advanced including the largest in Charlottesville, a 10,000-square-foot ballroom. The meeting and event venue will be certified by the U.S. Green Building Council's Leadership in Energy and Environmental Design (LEED) and will conform to the University's 2030 sustainability goals.
About Benchmark Pyramid Global Hospitality
"Pyramid Global Hospitality was formed by the 2021 merger of three hotel and resort management companies, creating the most owner-focused, experiential company in the industry and its best workplace. The organization's global portfolio spans more than 240 properties in the U.S., the Caribbean, and Europe. It maintains offices in Boston; The Woodlands, Texas; Cincinnati; and London." For more information, visit 
"We are the Industry's Employer of Choice"
Exceptional work environments are those that truly 'care' for the individual and cultivate their path to success; people-first in spirit and in practice. We remain unwavering in a tireless pursuit to hire and develop the potential of our staff. Pyramid fosters career growth to develop talent in the industry. We are looking for you."- Pyramid Global Hospitality.