Imagine arriving at a hotel that already knows your preferences, from the type of room you prefer to the specific amenities that make your stay perfect. Personalization in the hospitality industry has come a long way from just remembering a guest's name. It's about tailoring every aspect of their stay to their individual needs and desires. The global personalization market is set to reach a staggering \$531 billion by 2027, reflecting the growing importance of personalization in the hospitality sector. In this article, we will delve into the significance of personalization and guest experience, exploring how it is revolutionising the way hotels interact with their guests and, in turn, revolutionising the industry itself.
What is Personalization?
In the context of the hospitality industry, personalization transcends the conventional practice of merely recognizing a guest's name. It encompasses the art of crafting a tailored experience that resonates with the guest's unique preferences, habits, and desires. This journey begins with the collection and utilisation of guest data, allowing hotels to customise every facet of a guest's stay. From handpicking the ideal room configuration to curating a list of local activities perfectly aligned with their interests, personalization leaves no stone unturned. It is a fusion of technology and a profound understanding of each guest's individual profile that makes this level of personalization not only achievable but also exceptional.
The Benefits of Personalization
The advantages of personalization extend to both hotels and their guests, ushering in a new era of mutual satisfaction and prosperity.
For hotels, personalization goes beyond creating a welcoming atmosphere; it is the linchpin in gaining a competitive edge in the fiercely competitive hospitality market. The ripple effect of personalization is significant, as it can:
Increase Guest Satisfaction and Loyalty: When a guest feels that their needs and preferences are not only acknowledged but also catered to, their satisfaction soars. Such an experience naturally nurtures loyalty, translating into repeat visits and positive word-of-mouth marketing.

Boost Revenue: Happy and loyal guests are more likely to spend on additional services, from room upgrades to fine dining, significantly enhancing the hotel's revenue stream.

Reduce Churn: The hospitality industry often faces the challenge of guest turnover. Personalization, by creating memorable experiences, reduces churn, ensuring that guests return time and again.
For guests, personalization brings forth an array of enriching benefits:
Enhanced Overall Experience: Each guest receives a stay that feels tailored to their desires, turning an ordinary visit into an extraordinary memory.
Feeling Valued and Appreciated: Personalised experiences convey a message of care and attention, making guests feel genuinely valued and appreciated.
Time and Money Savings: When hotels understand a guest's preferences, they can streamline processes, making check-ins, requests, and services more efficient. This not only saves time but can also lead to cost savings, making the guest's experience even more enjoyable.
Challenges of Personalization
While the concept of personalization is promising, it does come with its fair share of challenges. These challenges include:
Privacy Concerns: Collecting and using guest data for personalization can raise concerns about privacy and data security. Hotels must be transparent about their data practices and obtain proper consent.
Data Management: Managing and analysing guest data can be complex, especially for larger hotel chains. Hotels need robust systems to gather, store, and utilise this data effectively.
Cost and Implementation: Implementing personalization technologies and strategies can be costly, and not all hotels may have the resources to invest in these initiatives.
Data Accuracy: Personalization relies on accurate guest data. Inaccurate or outdated information can lead to misdirected efforts and potentially frustrate guests.
Despite these challenges, the benefits of personalization in the hospitality industry far outweigh the hurdles. As technology continues to advance, hotels are finding innovative solutions to address these challenges and deliver exceptional, tailored experiences to their guests. The future of personalization in hospitality is bright, with technology evolving to provide more sophisticated and efficient solutions, ultimately enhancing the guest experience.
How to Create a Personalised Guest Experience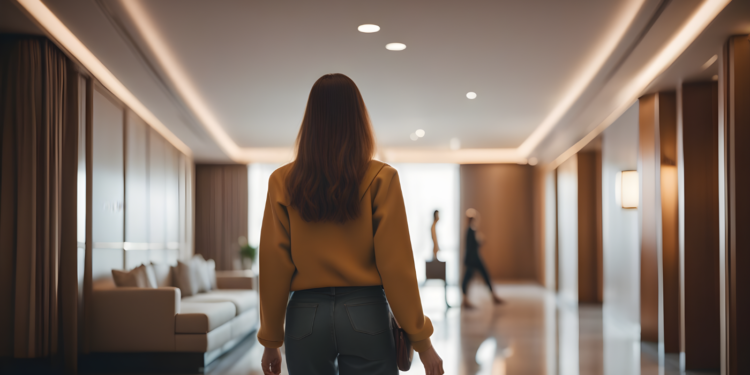 Creating a personalised guest experience involves several key strategies. It starts with collecting and analysing guest data. Understanding each guest's preferences, habits, and needs is essential. Segmenting the customer base based on this data allows hotels to tailor marketing messages and offers to each group. Personalised recommendations for activities and amenities, along with the ability for guests to customise their stay, enhance the experience. Leveraging technology, such as mobile apps and data analytics, can further enhance personalization efforts.
Creating a personalised guest experience is a multifaceted process that involves several key strategies:
Data Collection and Analysis: The foundation of personalization lies in the collection and analysis of guest data. This includes preferences, habits, and needs. Hotels utilise this data to understand each guest on an individual level.
Segmentation: Segmenting the customer base based on the data collected is a crucial step. By grouping guests with similar preferences and characteristics, hotels can tailor their marketing messages and offers to each segment effectively.
Personalised Recommendations: Providing personalised recommendations for activities and amenities is a hallmark of personalization. Hotels use guest data to suggest experiences and services that align with a guest's interests and past behaviour.
Customization Options: Allowing guests to customise their stay is a key element of personalization. Whether it's room preferences, special requests, or even the choice of amenities, giving guests the ability to tailor their experience enhances their sense of control and satisfaction.
Leveraging Technology: Technology plays a pivotal role in personalization efforts. Mobile apps equipped with guest profiles and data analytics help hotels track and respond to guest preferences in real-time. These technological solutions streamline the personalization process, making it more efficient and accurate.
Case Studies
Case Study 1: Marriott International
Marriott International, one of the world's largest hotel chains, has established itself as a leader in the adoption of personalization technologies. The company leverages a range of data sources to craft highly personalised guest experiences. This includes data from loyalty programs, booking history, and even social media interactions.
For instance, Marriott employs this data to fine-tune its marketing messages and offers to cater to the unique preferences of each guest. A practical example of this is when a guest who has previously stayed at a Marriott hotel in a particular city may receive a tailored offer for their next visit to the same city. Moreover, Marriott uses guest data to customise the in-room experience. If a guest has expressed a preference for a specific type of pillow, Marriott goes the extra mile to provide that exact pillow in their room.
Marriott's personalised approach has proven to be a resounding success, leading to increased guest satisfaction and loyalty. Recent studies show that guests who perceive they've received a personalised experience at Marriott hotels are more likely to choose Marriott for their future stays.
Case Study 2: Hilton Hotels & Resorts
Hilton Hotels & Resorts, another prominent player in the hospitality industry, has fully embraced personalization, employing various technologies to create tailored guest experiences. These technologies span across the Hilton mobile app, the official website, and their loyalty program.
For instance, Hilton's mobile app empowers guests to conveniently check in and out of their rooms, request amenities, and engage with hotel staff. The app goes further by utilising guest data to offer personalised recommendations for activities and amenities. For example, if a guest has indicated an interest in fitness, the app may suggest nearby gyms and workout facilities.
Hilton's personalization strategy has yielded impressive results, driving higher guest engagement and revenue. Studies indicate that guests who use Hilton's mobile app are more inclined to spend more during their stay.
Case Study 3: Disney Hotels
Disney Hotels, renowned for its exceptional customer service, has personalization at the heart of its operations. The company deploys a multitude of technologies and data sources to craft unique guest experiences. Among these tools are the iconic Disney MagicBands, the My Disney Experience app, and a robust loyalty program.
Disney MagicBands, worn by guests during their stay, serve as all-in-one access devices. They enable guests to unlock their hotel room doors, access park rides, and make purchases within the resort. Additionally, MagicBands capture vital guest preference data, such as favoured rides and dining choices.
Disney utilises this wealth of data to create personalised experiences. For instance, guests who express an affinity for a particular character may receive a special meet-and-greet opportunity. Furthermore, Disney personalised its marketing messages and offers using this data, making return visits all the more enticing for their guests.
Disney's personalization strategy has yielded impressive results, with studies indicating that guests who feel they've received a personalised experience are more likely to return to Disney hotels in the future.
These case studies illustrate the tangible benefits that personalization can bring to the hospitality industry. As personalization continues to gain momentum, it is poised to become even more vital in shaping the future of the sector. Technology, including artificial intelligence and machine learning, is expected to play a pivotal role in enhancing the guest experience further. In a competitive market, the ability to deliver personalised, memorable stays will be a key differentiator for hotels striving to excel.
Conclusion
The hospitality industry's future is personal, and personalization is at its heart. Hotels that embrace this trend are finding success in guest satisfaction, loyalty, and revenue growth. As the industry continues to evolve, personalization will be a defining factor in delivering exceptional guest experiences. Hotels that invest in understanding their guests, leveraging technology, and overcoming challenges will undoubtedly thrive in this new era of hospitality. Personalization is not just a trend; it's the future, and it's here to stay.