This article discusses the importance of destination marketing for the hospitality industry. It explains the concept of destination marketing, its benefits, and how it helps in promoting tourism.
It also highlights the various strategies used in destination marketing and the role of social media in promoting destinations. Finally, the article emphasizes the need for collaboration between tourism stakeholders to make destination marketing more effective.
The hospitality industry is one of the largest and most competitive industries in the world. With an ever-increasing number of destinations and hospitality businesses, it can be difficult to stand out in the crowd. This is where destination marketing comes into play.
Destination marketing is a strategic approach to promote tourism to a particular destination. It involves the creation and dissemination of marketing messages to potential visitors, highlighting the unique features of a destination and encouraging them to visit.
Benefits of destination marketing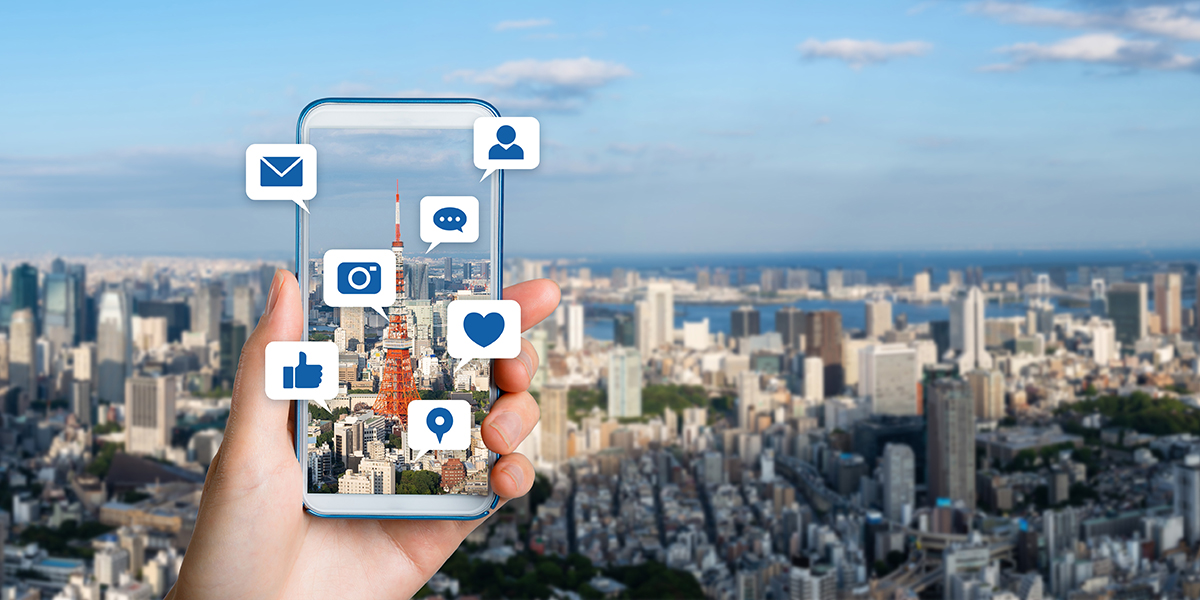 Destination marketing has many benefits for the hospitality industry. Firstly, it helps to increase visitor numbers, which, in turn, can boost revenue for businesses. It also helps to create a positive image of the destination, which can lead to repeat visits and positive word-of-mouth marketing.
Station marketing also contributes to the local economy by creating jobs and generating income for businesses in the area. Additionally, it can promote cultural exchange and understanding between different countries and communities.
Strategies for destination marketing
There are several strategies that destinations use to promote themselves. One of the most effective strategies is to highlight the unique features of the destination. For example, if a destination is known for its natural beauty, marketing efforts should focus on showcasing the destination's scenic landscapes and outdoor activities.
Another strategy is to target specific market segments, such as families, adventure seekers, or luxury travelers. By tailoring marketing messages to specific audiences, destinations can attract visitors who are more likely to be interested in what they have to offer.
Social media and destination marketing
Social media has become an essential tool in station marketing. It provides an opportunity to engage with potential visitors, share information about the destination, and showcase its unique features.
Social media platforms such as Instagram, Facebook, and Twitter are popular among travelers and can be used to create a buzz around a destination. Social media influencers can also play a role in destination marketing by sharing their experiences with their followers.
Collaboration in destination marketing
Effective station marketing requires collaboration between tourism stakeholders, including businesses, government agencies, and local communities.
By working together, they can create a cohesive and comprehensive marketing strategy that highlights the destination's strengths and unique features.
Collaboration can also help to identify and address any challenges or issues that may be hindering tourism growth in the area.
Challenges in destination marketing
Station marketing is not without its challenges. One of the biggest challenges is competition from other destinations. With so many destinations vying for visitors' attention, it can be difficult to stand out.
Additionally, destinations may face negative perceptions or stereotypes that need to be overcome. For example, some destinations may be seen as unsafe or unclean, which can deter potential visitors.
Measuring the success of destination marketing
Measuring the success of destination marketing is essential to understand the effectiveness of marketing efforts. One way to measure success is through visitor numbers and spending.
If visitor numbers and spending increase after the implementation of a marketing campaign, it can be considered a success. Other metrics to consider include brand awareness, social media engagement, and customer satisfaction surveys.
Sustainability and destination marketing
Sustainability is becoming an increasingly important consideration in destination marketing. With the effects of climate change becoming more apparent, travelers are becoming more conscious of their impact on the environment.
Destinations that prioritize sustainability in their marketing efforts can appeal to these environmentally-conscious travelers. This can involve promoting sustainable tourism practices and highlighting the destination's efforts to reduce its environmental footprint.
Emerging trends in destination marketing
The hospitality industry is constantly evolving, and new trends in station marketing are emerging. One emerging trend is the use of virtual reality (VR) technology to showcase destinations. This allows potential visitors to experience the destination in a more immersive way before they even arrive.
Another trend is the use of storytelling to create an emotional connection with potential visitors. By telling stories about the destination's history, culture, and people, visitors can feel a deeper connection to the destination and be more likely to visit.
Case studies in destination marketing
To illustrate the importance of destination, we can look at some successful examples. Iceland is a prime example of an effective destination. By highlighting its unique natural features, such as geysers, waterfalls, and the Northern Lights, Iceland has become a popular tourist destination.
The city of Barcelona is another example of successful destination marketing. By creating a brand image around its architecture, food, and culture, Barcelona has attracted millions of visitors each year.
Conclusion
In conclusion, the destination is essential for the hospitality industry. It helps to promote tourism to a particular destination, increase visitor numbers, and generate revenue for businesses.
Effective destination marketing requires collaboration between tourism stakeholders, a focus on sustainability, and the use of emerging trends and technologies.
By implementing effective destination marketing strategies, destinations can attract more visitors and create a positive image that can lead to repeat visits and positive word-of-mouth marketing.