Main Highlights:
Many travel events are organized by the hospitality industry throughout the year to promote its growth and expansion 

International Tourism & Travel Industry Show, ITB Berlin and The Travel and Vacation Show are some of the most popular global-level events.

The New York Times Travel Show, Vancouver International Travel Expo and The Las Vegas Travel Agent Forum are the most popular north American events
As the hospitality industry is recovering from the covid-19 pandemic,  so is its zest for increased growth pace, innovation and development of trends to further lay ground for the efficient working of the industry and its professionals. 
Several  Travel events and tourism exhibitions help in the accomplishment of those said aims. Here is a list of the 10 best events in travel and tourism you cannot afford to miss.
1. International Tourism & Travel Industry Show
The fastest-growing sector in the world in terms of travel events is the International Tourism & Travel Show. This event has represented approximately more than a hundred countries through extremely professional travel agents, tour operators and tourism offices.
These events are popular for offering their guests thrill, joy and a great experience as they offer prospective opportunities for trips that offer discovering new destinations and seeking expert advice on their future holiday destinations. 
2. Vancouver International Travel Expo
Vancouver International Travel Expo has been serving as a  great platform that offers exciting travel event experiences. This travel event is a great way to connect with exhibitors that have great expertise in destinations from around the world.
These travel experiences involve the best hospitality sector has to offer, from, Airlines, adventure travel,  Cruises, Travel agencies,  hotels and resorts, and honeymoon destinations. This special event also has Expert speakers on hand to answer your questions.
3. ITB Berlin
One of the foremost commercial platforms that welcome global tourists is  ITB Berlin. this travel event is a business haven for industry leaders as here they exchange meets with other companies and organisations along with other hospitality industry experts such as buyers, top decision-makers, experts etc.
this travel event also happens to welcome young professionals from each and every tourist area like travel agencies, systems providers,  Hotels, tour operators, tourism organizations, booking portals,  transport companies, and all others as well.
4. The New York Times Travel Show
The New York Times Travel Show has been labelled as a travel event which is  "Promoting the Tourism Industries Worldwide". Held in January at the Jacob K. Javits Center in New York City, claimed by the show itself has announced that 34,015 participants attended it.  the three-day event held from January 29 to January 31st had around  11,041 travel trade and 22,974 consumer attendees during the course of the duration.
the 17th anniversary of The New York Times Travel Show was marked by its 2020 Show, which was said to be the largest travel industry Show in North America. Sponsored by  Dubai Tourism and Expo 2020 Dubai, this exhibition had over 750 exhibitors representing 175 countries organized in 17 Country and Category Pavilions.
5. The Las Vegas Travel Agent Forum 
the Las Vegas Travel Agent Forum has a reputation for Connecting Travel Agents with Global Travel Suppliers. Las Vegas Travel Agent Forum (LVTAF)t invites you to immerse yourself in the best of hospitality where you would find the industry's leading professionals.
This travel event is like a spider web for travel agents where they can connect from north America to any global platform that offers f vacation experiences, business resources and more. The leisure travel agency-focused program is a B2B limited space providing networking, education, immersion and business opportunities in a 360-degree approach by its delegates.
6. The Travel and Vacation Show
Next on our list is The Travel and Vacation Show or if you are a travel professional then – "It's where you want to go!".The Travel and Vacation Show is a travel event that serves as a great networking platform for travel agencies and industries. 
One can visit this vent to discover the most interesting and exciting destinations and play numerous quiz games with amazing wins. Amazing, hotel deals, segway rides, medical tourism, Travel packages, car rentals, nature trails, caravans,  adventure tourism deals and all that one may want to check out during a vacation are being shown at this event.
7. South Asia's Travel & Tourism Exchange(SATTE)
 South Asia's Travel & Tourism Exchange or SATTE is "South Asia's Leading Travel Show". In this travel event, domestic and international buyers and professionals from across the travel, tourism and hospitality industries find a  comprehensive platform which is also supported by  National and State Tourism Boards (NTOs and STOs).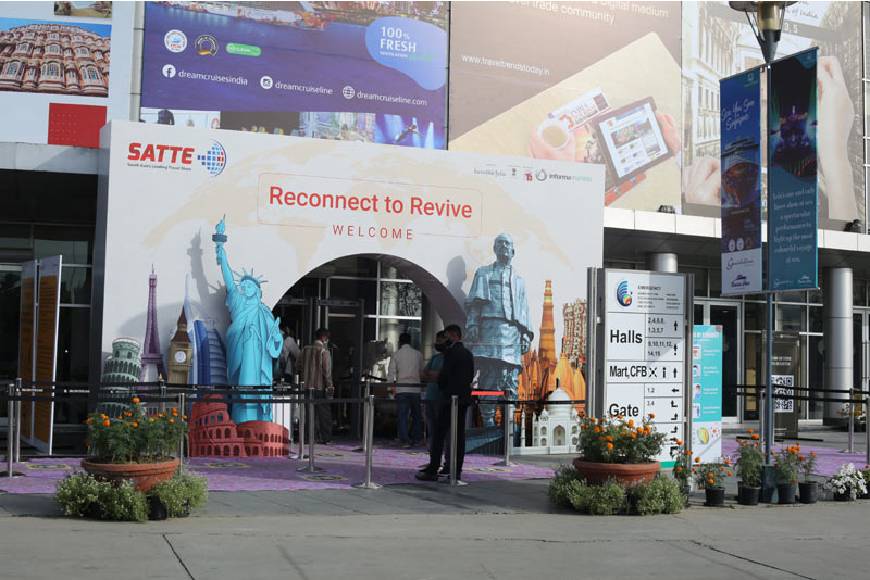 From conducting business to sharing knowledge, or exchanging ideas, this travel event supports these activities which promote solution-driven innovations and accelerate the pace of the growth of the hospitality industry. It is well-supported by the Ministry of Tourism, the Government of India, National and International Tourism Boards, and Indian and International travel and trade associations and organizations amongst others.
8. The IMPACT Sustainability Travel & Tourism
The IMPACT Sustainability Travel & Tourism is a travel event where the attendees would find themselves with the opportunity to join tourism peers and stakeholders for the second annual, national discussion on the industry's impact on Canada's economic, social, environmental, and cultural fabric.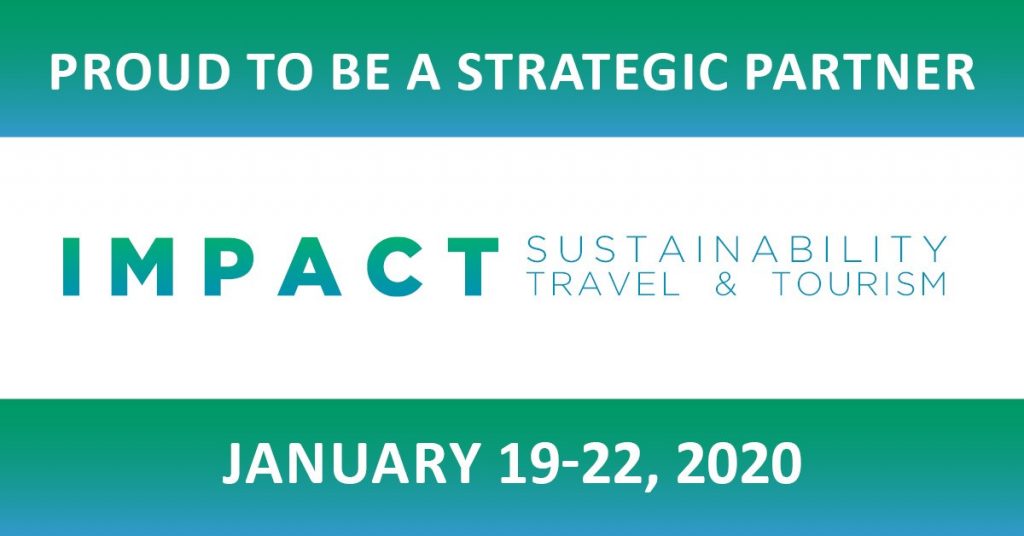 The travel event mainly focuses on the promotion of innovation and deciding solutions to how the industry shall be shaped to support the hospitality industry to get aligned with modern progressive Canada.
9. The World Travel Market London (WTM London)
The World Travel Market London (WTM London) is also being called  "The leading global event for the travel industry". This travel event presents fabulous opportunities for travel Industry professionals to meet other professionals from the industry to build connections and conduct business deals.
This also serves as a platform which provides customers with content, contacts and communities and amazing business opportunities through its unrivalled global reach and industry networks.
10. Arabian Travel Market
Arabian Travel Market is the market-leading, international travel event which helps businesses in unlocking their potential within the Middle East to reach efficient inbound and outbound tourism professionals.
The future of international travel and tourism has been the show's main focus. The travel event is of aims to explore new trends that promote innovation, and growth and lead to a course of effective recovery.