There are various budget spots to visit in India where you can have excellent meals and incredibly reasonable inns and lodgings if you are a college student or want a fast budgeted holiday or are trying to scale several sites with little money.
There are numerous sites to visit, ranging from hill stations to beaches, plains, and bustling towns.
While taking public transportation, living in dorms, and eating street food can all help you save money, you can also use this ultimate list of the 5 best budget travel places in India as a destination working plan for your next holiday.
1. Kodaikanal
Although it is well-known as a South Indian honeymoon location, Kodaikanal is a great place to visit on a budget in India if you are traveling alone or with companions.
Sparkling lakes, rich foliage, clouds and mist, and magnificent hills make it an ideal place to visit when you want to get away from the hustle and bustle of city life. 
When it comes to pricing, it all depends on where you're coming from; if you're coming from a local location, use the state transportation Volvo buses to Kodaikanal; if you're staying, you can utilize the state transportation Volvo buses.
There are many possibilities for homestays; an excellent location to start looking for homestays is on air-BnB.
2. Kasol
Kasol, a small Himachal village located along the banks of the Parvati River, is a popular tourist destination for trekkers, hikers, and nature enthusiasts.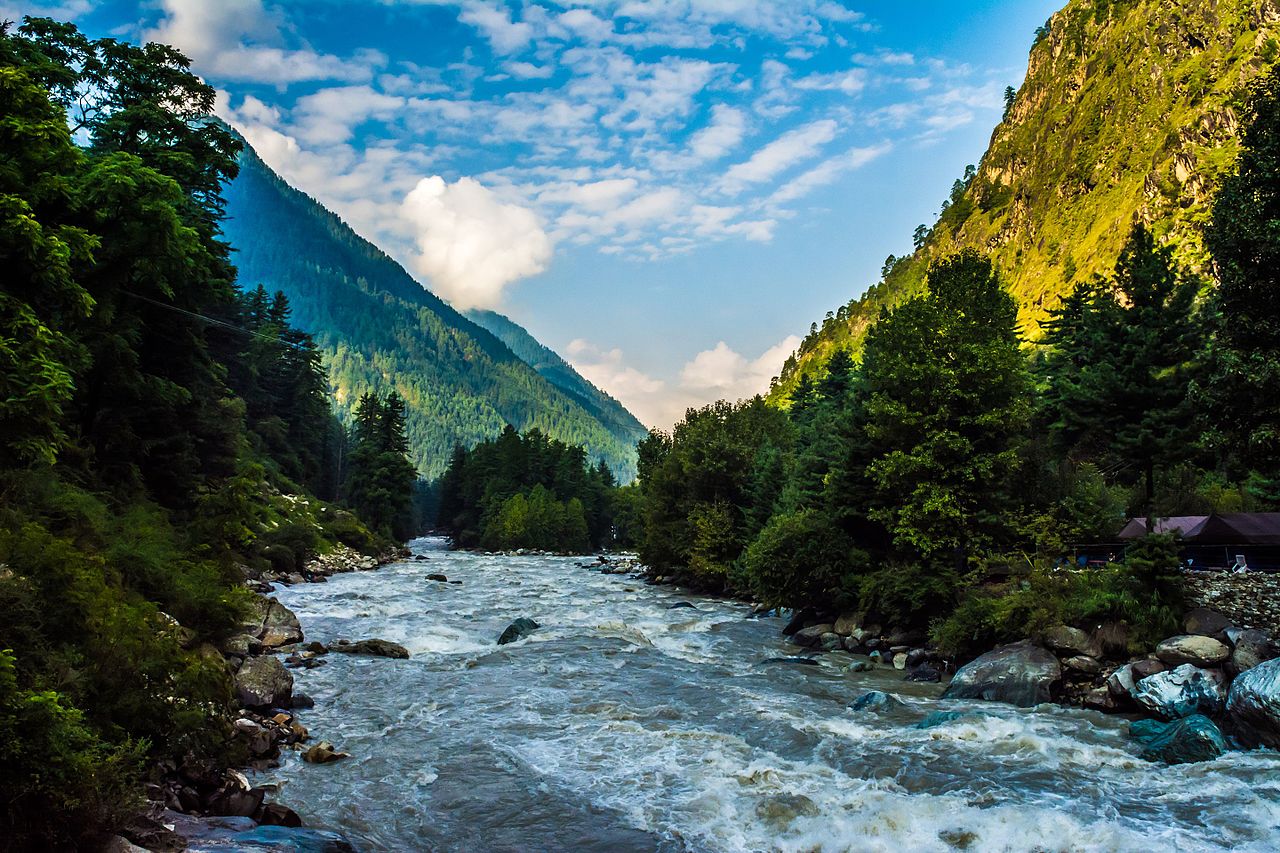 This small little village is renowned as India's Amsterdam because of its natural scenic splendor and low-cost hotels. You can board a semi-sleeper ac/non-ac bus from Delhi to Kasol from Majnu ka Tila for a bare minimum fee if you are traveling from Delhi.
Once you get in Kasol, there are a plethora of hotels to pick from, but if you ask about it, you'll discover that locals and villagers offer their homes to tourists at a low cost.
3. Itanagar
Itanagar, the capital of Arunachal Pradesh, is a budget traveler's paradise in India's northeast. Itanagar is a mesmerizing spot to come for solitary travel or a fun-filled family holiday because it is situated in the lap of the magnificent Himalayas.
The amazing temperature, traditional Buddhist architecture and culture, glittering streams, and quiet vegetation all around will make you fall in love with the place over and over again!
How Much Does a Visit Cost?
When visiting Itanagar, you should experience the local specialties; ordering them in a local restaurant is the easiest method to do so. Lunch for two persons in middle-class restaurant costs on average 13 USD (1,000 INR).
In Itanagar, you can stay in a variety of hotels and hostels. Accommodation, in addition to food, is critical. The cost of a hotel room in Itanagar is determined by its standard.
The average hotel room price in Itanagar is 0.25 times less than the national average. Itanagar's average hostel price is 13 USD (957 INR). The cost of a three-star hotel is $26 USD (1,900 INR).
4. Goa
Goa is one of the cheapest destinations to visit in India, with unbelievably low alcohol prices and budget-friendly rooms, motels, and air bnbs.
You can have your fill of fun and more at the beaches and shacks and still walk away with the same amount of money as before.
If you only have a few days to spend in Goa, it may be a low-budget holiday,
 The train voyage will save you a lot of money, but it will take two days to travel one way.

Use a hostel for lodging; they are far less expensive than hotels.

Rent bikes for 300/- per day for travel.

Food in Goa is a little pricey, so hunt for a cheaper restaurant to save money.

Drinks are less expensive if purchased from a store rather than a cafe.
5. Pushkar
Pushkar, a sacred location on the Thar Desert's edge, is known for camel rides, great street food, and the Jagatpita Brahma Mandir, among other things.
Apart from temples, you can also explore the lakes, 52 ghats, palaces, bazaars, and even camp in the desert area, making Pushkar one of the cheapest vacation locations in India to visit with family, friends, or alone.
What amount of cash will you require for your trip to Pushkar?
Your holiday in Pushkar should cost roughly Rs1,868 ($25) each day, which is the average daily price based on the spending of other travelers.
Previous passengers have spent an average of Rs697 ($9.48) on meals and Rs331 ($4.51) on local transportation in a single day.
In addition, the average accommodation cost for a couple in Pushkar is Rs1,656 ($23). As a result, a one-week trip to Pushkar for two people costs on average Rs26,149 ($356).
Also Read: Top Luxury Trains Of India