Berlin is Germany's bustling capital, with a plethora of things to see and do. People from all around the world flock to this stylish yet historically significant location. From melancholy reminders of its darker past to vibrant neighborhoods exhibiting its booming present, this place has it all. In this post, we have compiled a list of the Best Luxury Hotels in Berlin.
Nowadays, Berlin is a global metropolis that prides itself on being on the cutting edge of everything. Museumsinsel (Museum Island), the Reichstag (Parliament Building), and the spectacular TV Tower are all worth visiting. There are plenty of wonderful eateries and craft beer pubs to choose from on its streets.
Berlin, on the other hand, was not always so tranquil. The Berlin Wall Memorial, where the city was divided by the wall, is open to visitors. There's also the Memorial to Europe's Murdered Jews, which honors Holocaust victims. Berlin is an appealing location because of its bustling city life and unique history.
Now, let's have a look at the Best Luxury Hotels in Berlin-
1. Hotel de Rome
The Hotel de Rome is located on the site of the former Dresdner Bank headquarters. The diamond vault has been converted into a swimming pool, the cashier's hall has been transformed into a huge ballroom, and the director's office has been transformed into a suite. Its rooms offer sophisticated decor that are neither monotonous nor extravagant, with a harmonized color palette and unique touches. 
Several amenities are available to delight you during your stay at the hotel. The former bank vaults have been transformed into peaceful spas with massages, a hammam, and a sauna. There are also numerous restaurants and bars to choose from.
2. Hotel Adlon Kempinski
Many celebrities, including Her Majesty the Queen, have stayed at Berlin's most opulent hotel address. The hotel's position, which overlooks the Brandenburg Gate, is just steps from the city's main attractions. 
The spa, a self-contained paradise of sumptuous pampering replete with heated pool, whirlpool, and ser
vices ranging from facials, massages, meditation, and yoga courses, is the hotel's main attraction. Hendrik Otto's two Michelin-starred Lorenz Adlon Esszimmer is a spectacular dining experience, with a continually changing menu of exquisite European foods.
3. Ritz Carlton
The Ritz Carlton is known for having some of the most magnificent hotels in the world, and the Ritz-Carlton Berlin is no exception. In a sea of avant-garde boutique hotels, this establishment stands out by offering a tried-and-true classic guest experience. It is housed in an ornate tower near Potsdamer Platz.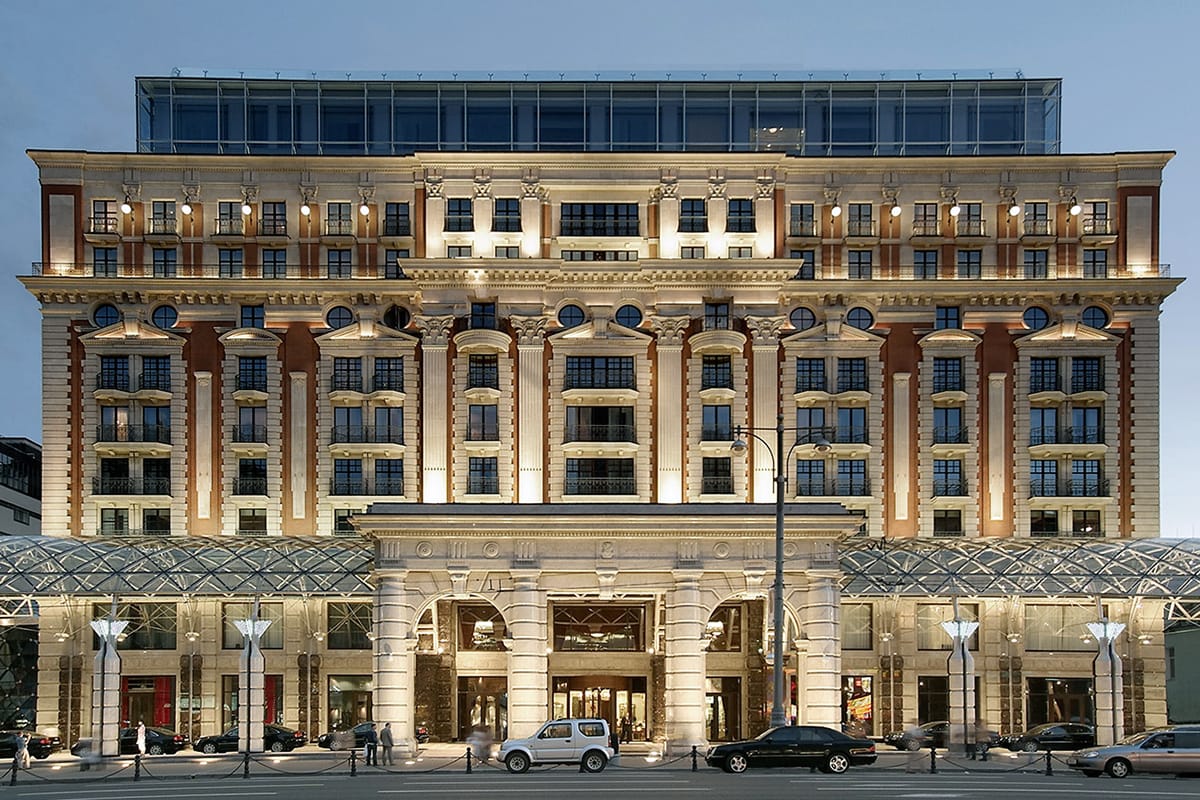 When you go into the building, you'll be greeted by a foyer with ornate chandeliers and marble columns that convey an old-world grandeur. The accommodations at the hotel are more modern and understated, but no less elegant. Spa treatments, a sauna, and a fitness facility are all available in the hotel's wellness center. The Ritz's dining offerings are excellent and delectable.
4. Schlosshotel
This spectacular estate, designed in the style of a French palace and built in 1914, has functioned as a private residence, embassy, naval officer's club, and later, a luxury hotel, housing celebrities such as Romy Schneider and Paul McCartney. Patrick Hellmann, a Berlin fashion designer, purchased the building in 2014 and began repairs, maintaining the property's exquisite historical aspects while bringing most of the design—previously done by Karl Lagerfeld in the 1990s—firmly into the twenty-first century. 
There are some particularly noteworthy elements in the 43 rooms and 10 suites: The Kaiser Suite includes two bedrooms and an ancient library with unique frescoes, while the Karl Lagerfeld Suite on the first floor has wonderful Art Deco accents and a stone balcony overlooking the grounds.
5. Hotel Orania
The Hotel Oriana is a unique hotel that brings together seemingly opposing features. Its position in the trendy Kreuzberg neighborhood makes you think it's a stylish boutique hotel. While it is undeniably hip, there is more elegance than meets the eye under its classic façade.
This hotel successfully transforms a boho style into something luxurious. Here, the devil is in the details. Handmade mattresses and modern furniture by Patricia Urquiola and Antonio Citterio are included in the rooms. There are trendy bars and innovative event venues downstairs. On any given night, you're likely to see some exceptional performances during its music series.
Just 20 years ago, this gritty postwar metropolis had few hotel options: the ones aimed at tourists were naturally concentrated in West Berlin, and there didn't seem to be much variation in the neighborhood. Times have changed things, as they have so much else in the city.
Also Checkout:  5 Best Luxury Hotels in Paris