Baros Maldives, which recently closed due to the COVID-19 pandemic, has announced that it will reopen its doors to travelers beginning on October 1, 2020. In preparation for welcoming guests back to the island, resort management has made significant upgrades to the health and sanitation protocols to ensure a safe and enjoyable vacation. In addition, the resort is offering unique experiences, enticing deals and a tribute to frontline workers across the globe.
Guests booking a stay between October and November 2020 will receive to a special rate starting at $502 (plus taxes and fees) for a Deluxe Villa, which will include breakfast for two. In addition, they will be invited to enjoy some special treats to make sure their holiday is filled with spellbinding experiences and blissful moments to remember.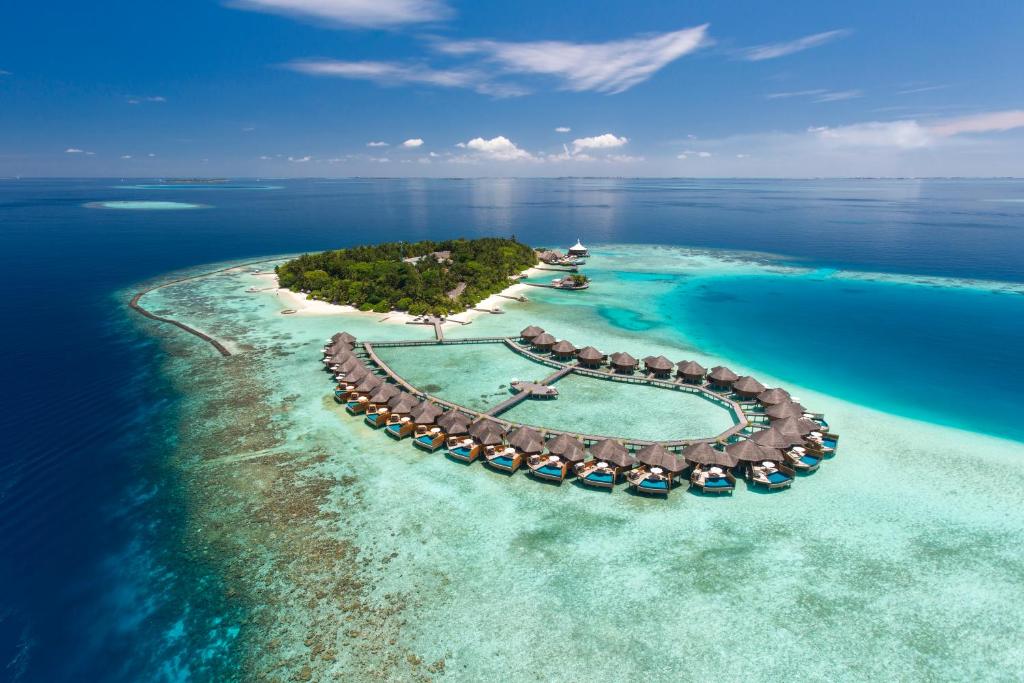 For Body and Mind
Guests will receive an exclusive Champagne Breakfast in the sanctuary of their private villa while the soothing sound of the waves and warm breeze from the ocean complete the scene, creating a truly beautiful memory of an extraordinary culinary experience. This enchanting start to the day on the tropical island of Baros will help soothe the cares of the uncertain times of the last few months.
As beautiful and bountiful are the natural surroundings of Baros, the more it means to give back and to help maintain and support the incredible underwater world. To help, Baros will sponsor a Coral Frame as part of the Coral Reef Rehabilitation Program in the name of every guest staying between October and November 2020, which will be placed in the translucent lagoon ringing the resort. Guests will receive regular updates on the progress of their Coral Frame and will be able to get to know the inhabitants of their own little coral garden during subsequent visits.
Celebrating The Heroes
To celebrate the healthcare workers who continue to serve during the COVID-19 pandemic, Baros is offering extra benefits when booking a stay at the resort. Doctors and nurses will receive a complimentary couples massage at the island's Serenity Spa, a private dinner for two on the beach, champagne upon arrival, and a choice of a free scheduled excursion with social distancing observed.
To commemorate the selfless dedication of health care workers, Baros is creating coral frames spelling out "THANK YOU, HEROES." These will be placed in the waters of the island's lagoon so that the message of thanks will be permanent.
The Resort Manager of Baros, Ibrahim Shijah, said that in spite of the unprecedented times the world has faced, Baros hopes to keep the positive consequences of the pandemic, of compassion, unity and kindness, remembered by this tribute.
In order to receive these benefits, doctors and nurses must provide identification upon arrival at the resort.