Culinary tourism, an emerging trend within the travel industry, presents an enticing opportunity for hotels to bolster their revenue streams. As the age-old saying suggests, "The way to a person's heart is through their stomach," and this adage holds particularly true in the realm of travel. In this article, we will delve into the captivating domain of culinary tourism and navigate through the strategic avenues that hotels can leverage to transform it into a prosperous source of income.
Travelers on culinary journeys seek to savor a destination's essence through its cuisine, forging connections with local culture and communities. Hotels play a pivotal role as gateways to these authentic culinary experiences. By embracing culinary tourism, hotels can significantly impact their bottom line, drive guest satisfaction, and differentiate themselves in the competitive market.
What is Culinary Tourism?
Culinary tourism is a niche form of travel that revolves around exploring and savouring local cuisine. Travellers embark on culinary journeys to sate their taste buds with regional flavours, discover traditional cooking methods, and immerse themselves in the culinary traditions of a destination. It's an experience-driven travel segment that has gained immense popularity in recent years.
Why is Culinary Tourism Important for Hotels?
Hotels assume a central role in the realm of culinary tourism. Beyond providing a welcoming abode, they act as conduits to immersive local gastronomic adventures. Discerning hotels acknowledge that culinary tourism holds the potential to not only substantially augment their revenue but also elevate guest satisfaction to unparalleled heights.
Culinary tourism is a niche within the broader travel industry that revolves around the exploration and appreciation of local cuisines. Travellers embark on culinary journeys to immerse themselves in the flavours, traditions, and culinary heritage of a destination. In this pursuit, hotels are uniquely positioned to play a significant role.
Effective Strategies for Turning Culinary Tourism into Hotel Revenue: A Gourmet Approach
Culinary tourism, an emerging trend in the hospitality industry, offers hotels a tantalising opportunity to not only satisfy their guests' taste buds but also to boost their revenue. In this article, we will delve into a gourmet-inspired guide on how hotels can effectively transform culinary tourism into a substantial source of income.
Partnering with Local Restaurants and Food Businesses
Collaborating with local culinary establishments is a win-win strategy for hotels. By forming partnerships with nearby restaurants and food businesses, hotels can diversify their culinary offerings and contribute to the growth of the local community. Here's how it works:
– Variety of Culinary Options: Partnering with local eateries allows hotels to offer their guests a diverse range of culinary experiences. Whether it's the flavours of a family-run trattoria or the innovative creations of a contemporary fusion restaurant, guests can savour the local gastronomic scene.
– Supporting the Local Community: Partnering with local businesses strengthens the bonds between the hotel and the community. It demonstrates a commitment to supporting the local economy and fosters goodwill among residents.
– Increased Brand Awareness: These partnerships can also significantly boost the hotel's brand awareness. Guests who dine at partner restaurants are likely to become aware of the hotel and may choose to stay there in the future.
– Attracting New Guests: Offering discounts, special packages, or exclusive deals with partner establishments can be an enticing incentive for guests to choose your hotel over competitors. This not only attracts new guests but also generates additional revenue through collaborative promotions.
Crafting Irresistible Culinary Packages and Promotions
Hotels can entice culinary enthusiasts by curating appealing packages and promotions. These packages can include accommodations, meals at local restaurants, culinary workshops, and guided food tours. Here's why this strategy works:
– Catering to Food Aficionados: Culinary packages appeal directly to travellers who are passionate about experiencing local food culture. They appreciate the convenience of a comprehensive culinary experience offered by the hotel.
– Increasing Bookings and Revenue: Culinary packages have the potential to significantly increase hotel bookings, especially among those seeking a memorable and immersive experience. By bundling accommodations with culinary activities, hotels can generate additional revenue.
– Creating Memorable Experiences: Culinary packages create lasting memories for guests. A cooking class with a local chef, a wine-tasting evening, or a gourmet dining experience can become cherished moments during their stay.
Hosting Engaging Culinary Events and Workshops
Organising culinary events and workshops is an effective way to draw both locals and tourists to the hotel. These events can include cooking classes, wine tastings, and chef meet-and-greets. Here's how it contributes to hotel revenue:
– Attracting a Diverse Audience: Culinary events and workshops are not limited to hotel guests; they can also draw local residents and tourists who are passionate about food. This diversity in attendance can boost the event's popularity and revenue potential.
– Increased Brand Awareness: Hosting culinary events enhances the hotel's visibility and reputation. Attendees may share their experiences on social media, generating word-of-mouth marketing that can attract more guests.
– Revenue Generation: Revenue is generated not only through ticket sales but also through food and beverage sales during these events. Attendees are likely to dine at the hotel's restaurant or bar before or after the event, contributing to overall revenue.
Showcasing Culinary Offerings on the Digital Stage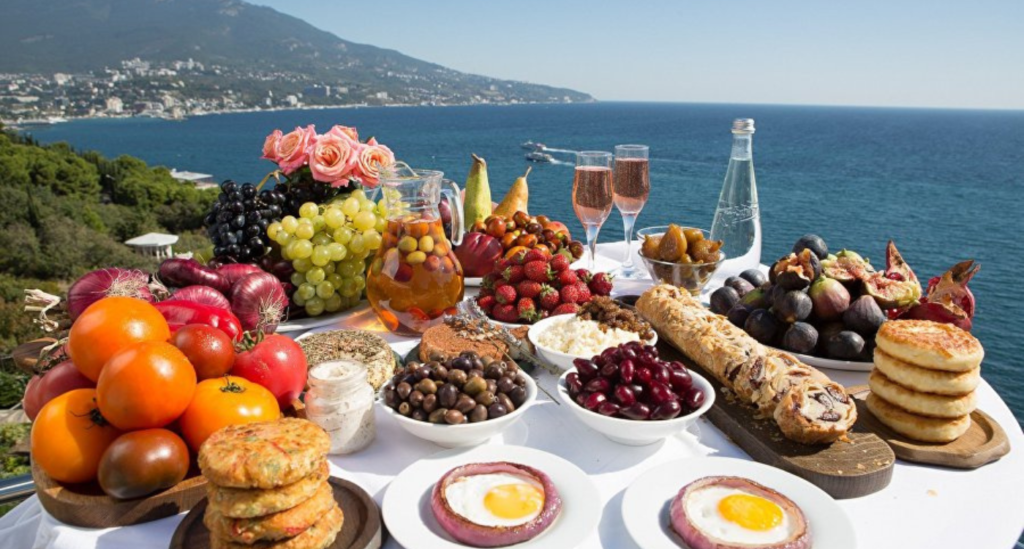 The digital realm is a powerful tool for hotels to showcase their culinary offerings. Hotels can utilise their website and social media channels to effectively reach and engage with potential guests. Here's why this is vital:
– Awareness of Culinary Offerings: Highlighting the hotel's restaurants, bars, and unique culinary experiences on the website and social media platforms informs potential guests about the diverse culinary options available during their stay.
– Attracting New Guests: An enticing online presence can attract new guests who are specifically seeking culinary experiences. Guests often make dining decisions based on online information and reviews.
– Promotion of Culinary Events: The hotel can use its online presence to promote culinary events, workshops, and packages. Detailed event descriptions, mouth watering images, and user-friendly booking options can encourage guests to participate.
Targeted Marketing Campaigns for Culinary Tourists
When hotels tailor their marketing campaigns to cater specifically to culinary tourists, they can reap the rewards. Here's why targeted marketing is essential:
– Reaching Culinary Enthusiasts: By using keywords like "culinary tourism" and "food tourism" in marketing materials, hotels can ensure their campaigns resonate with culinary enthusiasts actively seeking these experiences.
– Increased Bookings and Revenue: Targeted marketing reaches the right audience – those who are passionate about culinary exploration. This increases the likelihood of bookings and contributes to higher revenue.
Incorporating these strategies can elevate hotels into culinary tourism hotspots, satisfying guests' appetites for unforgettable experiences while boosting their revenue streams.
Exploring Culinary Tourism Triumphs: Real-Life Stories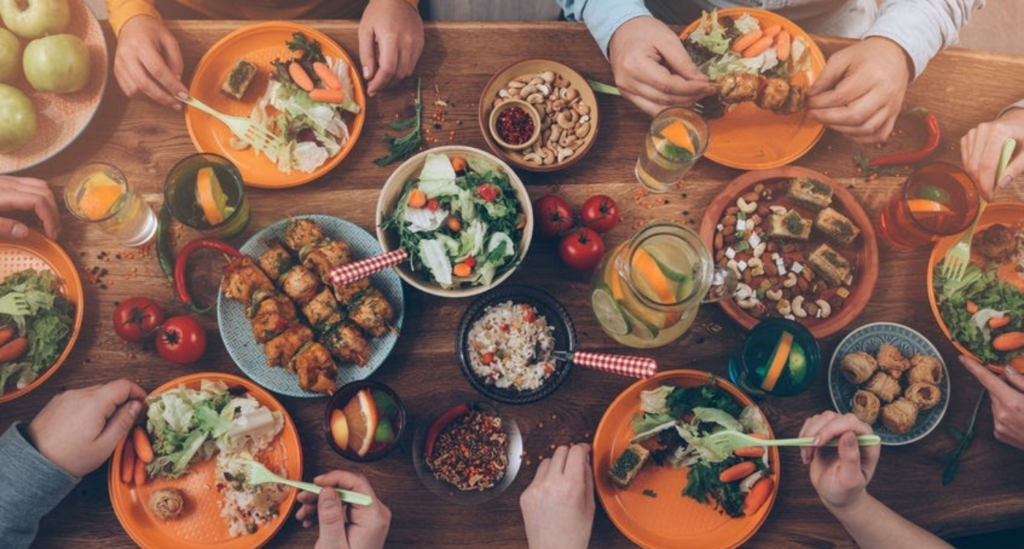 Case Study 1: The Ritz-Carlton, New Orleans
The Ritz-Carlton, New Orleans is known for its luxurious accommodations and its world-class culinary offerings. The hotel has partnered with some of the city's most renowned chefs to create a variety of dining experiences that showcase the best of New Orleans cuisine.
One of the hotel's most popular culinary offerings is its cooking classes. The classes are taught by experienced chefs and cover a wide range of topics, from Creole cooking to Cajun cuisine. The classes are a great way for guests to learn about the local food culture and to pick up some new culinary skills.
Another popular culinary offering is the hotel's wine tastings. The tastings are led by sommeliers who teach guests about different types of wine and how to pair them with food. The tastings are a great way for guests to learn about wine and to sample some of the best wines from around the world.
The Ritz-Carlton, New Orleans also offers a variety of other culinary events and promotions, such as themed dinners, chef meet-and-greets, and cooking demonstrations. The hotel also has a strong partnership with the New Orleans Wine & Food Experience, one of the largest food and wine festivals in the country.
The Ritz-Carlton, New Orleans' focus on culinary tourism has been very successful. The hotel has won numerous awards for its culinary offerings, and it is a popular destination for foodies from all over the world. The hotel's culinary tourism strategy has also helped to increase hotel revenue. In recent years, the hotel has seen a significant increase in bookings from guests who are interested in experiencing the city's culinary scene.
Case Study 2: The Culinary Institute of America at Greystone
The Culinary Institute of America at Greystone is a world-renowned culinary school and conference centre located in St. Helena, California. The school offers a variety of educational programs for aspiring chefs and culinary professionals. The school also hosts a variety of culinary events and conferences throughout the year.
The Culinary Institute of America at Greystone is a popular destination for culinary tourists from all over the world. The school's on-campus restaurant, The Restaurant at CIA Greystone, offers guests a chance to experience fine dining at its best. The restaurant serves a tasting menu of dishes that are created by the school's students and chefs.
In addition to its restaurant, the Culinary Institute of America at Greystone also offers a variety of other culinary experiences for guests. These experiences include cooking classes, wine tastings, and culinary tours. The school also has a museum that showcases the history of food and cooking.
The Culinary Institute of America at Greystone's focus on culinary tourism has been very successful. The school welcomes thousands of visitors each year, and it is a major economic driver for the Napa Valley region. The school's culinary tourism strategy has also helped to increase the school's brand awareness and to attract
Conclusion
Culinary tourism isn't just about satisfying travellers' appetites; it's a golden opportunity for hotels to increase their revenue. By employing effective strategies like partnering with local businesses, offering enticing packages, and organising culinary events, hotels can tap into this lucrative niche. Case studies of successful establishments demonstrate the potential for culinary tourism to enhance a hotel's reputation and bottom line. As the world of travel continues to evolve, savvy hotels can seize the chance to turn culinary exploration into a recipe for success.