Imagine yourself on a picturesque tropical island, sipping a perfectly crafted cocktail by the pool while gazing at the crystal-clear waters of the ocean. You're wrapped in the softest, most luxurious bathrobe you've ever touched, and the scent of freshly bloomed flowers fills the air. This is the essence of a high-end holiday – an experience that epitomises luxury and comfort in every way. In this article, we will delve into the markers of a high-end holiday, exploring what sets it apart from an ordinary vacation. We'll discuss the key characteristics that define a luxurious holiday experience and why people opt for such destinations. By the end, you'll understand what makes a high-end holiday truly luxurious.
 What is a High-End Holiday?
A high-end holiday is a vacation experience that offers the highest levels of luxury and comfort. It is a getaway characterised by luxurious accommodations, impeccable service, gourmet dining, and a wide range of amenities and activities. These elements combine to create a perfect environment for relaxation and rejuvenation, where guests can escape the rigours of daily life and immerse themselves in unparalleled comfort and opulence.
 The Key Characteristics of a Luxurious Holiday Experience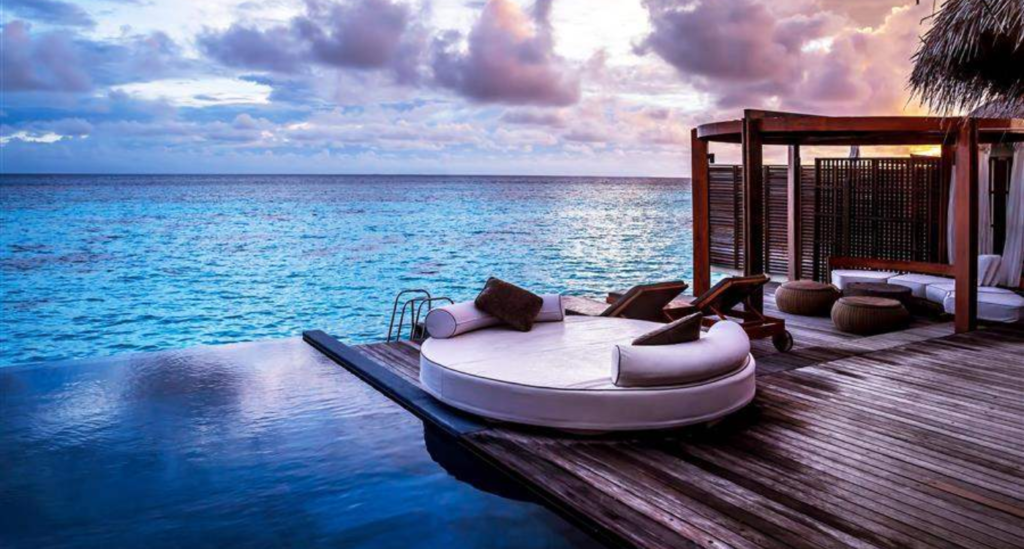 Accommodation
One of the fundamental pillars of a high-end holiday is luxurious accommodation. This includes spacious and well-appointed suites with private balconies, offering stunning views of the surroundings. High-quality bedding and linens add to the comfort and elegance. Some high-end resorts even go a step further by offering butler service and other personalised amenities. Turn-down service, complete with chocolates or other treats, is a common practice. Luxurious bathrooms with soaking tubs, rain showers, and designer toiletries add to the overall experience. In some cases, private pools or jacuzzis are also part of the package.
 Service
Impeccable service is another marker of a high-end holiday. Guests can expect to be greeted by attentive and highly trained staff who go above and beyond to meet their needs. Personalization is a key component, with staff members addressing guests by name and remembering their preferences. Proactive service, where the staff anticipates guests' needs and fulfils them before being asked, is the norm. This type of service is discreet and unobtrusive, ensuring that guests can relax and enjoy their stay without interruptions.
 Dining
Gourmet dining is a hallmark of luxury travel. High-end holiday destinations boast award-winning chefs who prepare exquisite cuisine using the freshest, highest-quality ingredients. Guests have a variety of dining options, including fine dining restaurants, casual dining venues, and the convenience of in-room dining. Many high-end resorts also offer special dining experiences, such as private chef's dinners or wine tastings, to enhance the culinary journey.
Location
Prime locations are essential for high-end holiday destinations. These locations offer guests easy access to nearby attractions, shopping, and dining options. Whether nestled in a vibrant urban centre or situated in a serene natural paradise, the location plays a crucial role in the overall experience. Private and secluded settings are also sought after, providing guests with a sense of peace and tranquillity.
Amenities and Activities
A wide range of amenities and activities are available for guests to enjoy. These may include world-class spas offering a range of treatments and therapies, golf courses set against breathtaking backdrops, fully equipped fitness facilities, and a plethora of entertainment options. Private beaches, swimming pools, and other outdoor recreation areas are often accessible, allowing guests to soak up the sun and take in the beauty of the surroundings. Complimentary activities, such as fitness classes, guided bike tours, and cultural performances, provide opportunities for enriching experiences during the stay.
 What Makes a High-End Holiday Luxurious?
Attention to detail
In the world of high-end holidays, the devil is in the details. Attention to detail is not just a nice-to-have feature; it's an essential element in creating a truly luxurious vacation experience. High-end hotels and resorts understand that it's often the small things that make a big difference. Here's why attention to detail is so important:
Elevating the Guest Experience
A luxurious holiday is all about creating an exceptional guest experience. From the moment guests step into the lobby or their room, they should be enveloped in an atmosphere of opulence and comfort. Attention to detail can be seen in the careful selection of high-quality linens, the impeccable cleanliness, the tasteful decor, and even the art on the walls. These details create an ambiance that makes guests feel truly pampered.
One of the hallmarks of luxury is personalization. High-end hotels and resorts take the time to get to know their guests. They collect information on preferences, such as room temperature, pillow types, and even favourite beverages. This information is then used to tailor the guest experience to each individual. This level of personalization goes beyond mere efficiency; it creates a sense of being known and valued as a guest.
The little things can leave a lasting impression. Whether it's a bouquet of fresh flowers in the room, a personalised welcome note, or a small gift waiting for guests, these thoughtful gestures add a touch of magic to the experience. Such details showcase the thought and care that the hotel or resort puts into ensuring their guests feel truly special.
Personalization 
Personalization in high-end hotels and resorts is not merely a superficial gesture. It's a meticulously designed process that aims to anticipate the needs and desires of guests, creating an experience that is not just luxurious but deeply meaningful. Let's delve deeper into how personalization works in these establishments and the various ways it elevates the overall guest experience:
High-end hotels are well-versed in gathering guest preferences. They may ask questions or use guest profiles to understand individual likes and dislikes. If a guest, for instance, has expressed a fondness for a particular brand of wine during previous stays or through their booking preferences, a bottle of that specific wine might be thoughtfully placed in their room upon arrival. This small, personalised touch conveys that their visit is not just another stay but a memorable, bespoke experience.
Personalization extends to wellness experiences. Suppose a guest is known to enjoy spa treatments. In that case, the hotel or resort may go a step further by providing a complimentary spa voucher, giving them access to rejuvenating massages, facials, and other wellness services. By considering guests' preferences and habits, the establishment ensures that their stay is not just comfortable but also aligned with their desires for relaxation and self-care.
Customised dining experiences are another facet of personalization. If a guest has dietary preferences or restrictions, high-end establishments are prepared to cater to these needs. Whether it's a gluten-free menu, vegetarian options, or specific cuisine requests, the kitchen staff can create a dining experience tailored to the guest's palate. This personalization ensures that guests have access to delightful culinary adventures during their stay.
High-end hotels also provide personalised activity recommendations. Whether it's suggesting local attractions, arranging exclusive tours, or guiding guests to hidden gems within the destination, the concierge service can make a guest's exploration of the area unique and tailored to their interests. If a guest expresses a love for art, the hotel might arrange a private visit to a local gallery or museum. For the adventurous traveller, a customised itinerary of thrilling outdoor activities could be on the agenda.
Celebrating Special Occasions
High-end hotels and resorts often take note of special occasions, such as anniversaries, birthdays, or even marriage proposals. For such moments, they can arrange in-room surprises, romantic dinners, or even facilitate the perfect backdrop for a proposal. This level of personalization makes these significant life events truly unforgettable.
Personalization isn't just about knowing a guest's favourite wine or activity; it can also extend to room preferences. A guest who enjoys a particular type of room layout, a specific view, or even the firmness of a mattress can have their requests met. It's about ensuring that the room becomes an extension of the guest's personal space and preferences.
Recognizing Repeat Guests
Repeat guests are highly valued, and their loyalty is acknowledged with special attention. Recognizing a returning guest, addressing them by name, and remembering their preferences create a strong bond between the establishment and the guest. It's not just about personalization during a single stay; it's about building a long-term relationship.
Exclusivity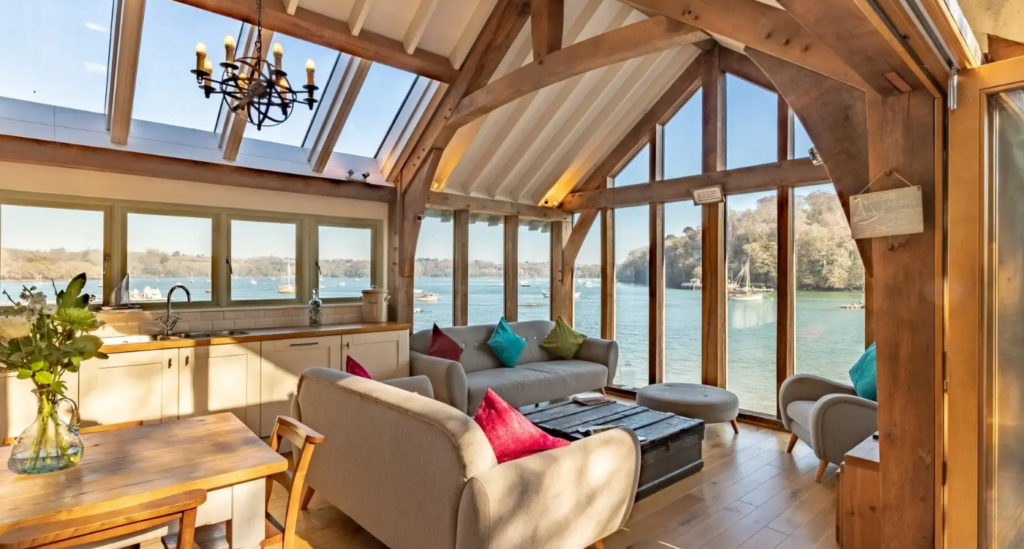 Exclusivity is another vital aspect of creating a luxurious holiday experience. It's about offering guests a sense of privilege and seclusion. Here's why exclusivity is so significant:
High-end hotels and resorts often have a limited number of rooms or villas. This ensures that the property never feels overcrowded, allowing guests to enjoy their surroundings in peace and privacy. It's a stark contrast to the crowded common areas and noisy hallways of budget accommodations.
Luxury often comes with the privilege of private, secluded locations. Guests may find themselves on a pristine beachfront or nestled in a boutique hotel tucked away in a historic city. This seclusion adds an element of tranquillity, far removed from the hustle and bustle of tourist crowds.
High Standards of Service
Exclusivity is also reflected in the high standards of service provided. High-end hotels and resorts have staff trained to meet the unique needs and expectations of their exclusive clientele. Whether it's a private butler, a chauffeur, or a concierge who can make the impossible happen, the level of service is unmatched.
Conclusion
A high-end holiday is an extraordinary escape from the ordinary. It combines luxurious accommodations, impeccable service, gourmet dining, a wide range of amenities and activities, and prime locations to create an unparalleled vacation experience. The attention to detail, personalization, and exclusivity are what make high-end holidays truly luxurious. These vacations offer a sanctuary for guests to relax and rejuvenate, experience new cultures and cuisines, and create lasting memories with loved ones. It's a world where opulence meets comfort, and every moment is an indulgence in the finest things life has to offer. So, if you ever have the opportunity, don't hesitate to embark on a high-end holiday – a journey where luxury knows no bounds.
In conclusion, the markers of a high-end holiday – attention to detail, personalization, and exclusivity – are what transform a regular vacation into a truly luxurious experience. Whether you're a guest seeking that perfect getaway or a provider aiming to create the ultimate holiday experience, these elements are the cornerstones of luxury travel. They allow individuals to escape from the ordinary, create unforgettable memories, and bask in the lap of luxury.