Hyper-personalized marketing is the pinnacle of customer-centric marketing strategies. It transcends the rudimentary personalization efforts of yesteryears and takes full advantage of data and technology to deliver tailored messages and experiences to individual customers. In an era where customers are inundated with generic advertising, hyper-personalized marketing is the beacon that cuts through the noise. Let's delve deeper into this dynamic marketing approach and explore its myriad applications and benefits.
In the competitive world of the hospitality industry, marketing has taken on a whole new dimension. Hyper-personalized marketing is not just a fleeting trend but a pivotal strategy that is redefining customer engagement, fostering loyalty, and significantly boosting revenue for hotels. This article delves into the realm of hyper-personalized marketing, exploring the eight audience-centric approaches that can transform the way hotels interact with their guests. By adopting these strategies, hotels can not only improve their bottom line but also create memorable experiences that keep customers coming back for more.
Sophisticated Data and Technology
At the heart of hyper-personalized marketing lies sophisticated data collection and technology. Unlike traditional personalization, which might involve merely addressing a customer by their first name or referencing their location, hyper-personalization goes several steps further. It harnesses extensive and diverse data sources to construct a comprehensive customer profile. These profiles include not just basic information but also encompass behavioral data, historical interactions, preferences, and even predictive analytics. This rich data tapestry paints a vivid portrait of each customer, enabling brands to understand them at a granular level.
Key Goals and Outcomes of Hyper-Personalized Marketing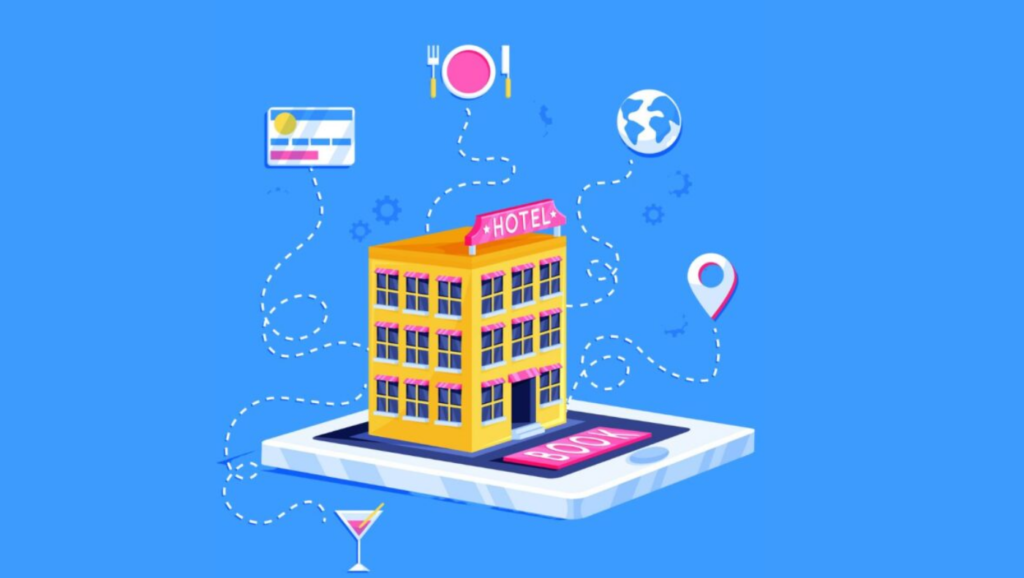 Increasing Customer Engagement: Hyper-personalization is a potent tool for enhancing customer engagement. By delivering content and offers that directly resonate with an individual's preferences, customers are more likely to interact with your brand. Whether it's through customized emails, tailored product recommendations, or personalized social media interactions, the result is a deeper and more meaningful connection with your audience.
Improving Customer Loyalty: One of the prime objectives of hyper-personalized marketing is to foster customer loyalty. When customers feel that a brand truly understands their needs and desires, they are more likely to stay loyal. Loyalty programs, personalized offers, and individualized communication can go a long way in building lasting relationships.
Boosting Sales and Revenue: Ultimately, hyper-personalized marketing is a revenue generator. By delivering the right message or offer at the right time, you increase the likelihood of conversions. Customers are more inclined to make purchases when they feel that a product or service genuinely addresses their requirements. This translates into increased sales and, consequently, higher revenue for your business.
Launching New Products and Services: Hyper-personalization is a valuable tool when launching new products or services. By leveraging customer data, brands can target those customers who are most likely to be interested in the new offering. This not only enhances the success rate of product launches but also minimizes marketing waste by avoiding unnecessary expenditures on uninterested parties.
Reducing Customer Churn: Churn, or customer attrition, is a common challenge for businesses. Hyper-personalized marketing can play a pivotal role in reducing churn by identifying at-risk customers and deploying retention strategies tailored to their specific needs. This might involve personalized incentives, exclusive offers, or addressing specific pain points.
The Benefits of Hyper-Personalized Marketing
Enhanced Customer Experience   
The foremost advantage of hyper-personalized marketing is an elevated customer experience. Customers feel appreciated and valued when brands cater to their unique preferences. This positive experience contributes to higher customer satisfaction and ultimately results in greater customer loyalty.
Efficient Resource Utilization
Hyper-personalization optimizes resource allocation. By targeting specific customer segments with a high probability of conversion, brands can allocate their marketing resources more efficiently. This not only saves money but also ensures that marketing efforts yield better results.
Competitive Advantage
In a competitive market, hyper-personalized marketing provides a distinct competitive advantage. Brands that can genuinely connect with their customers on a personal level stand out amidst the competition. This uniqueness can be a driving force behind increased market share.
Data-Driven Decision Making
Hyper-personalized marketing is inherently data-driven. The wealth of customer data collected and analyzed during the process informs decision-making across various aspects of the business. This approach ensures that strategies and campaigns are well-informed and precise.
Long-Term Customer Value
By focusing on understanding and catering to the individual needs of each customer, hyper-personalized marketing has the potential to unlock long-term customer value. Loyal, satisfied customers are more likely to make repeat purchases and become brand advocates.
Hyper-personalized marketing is not merely a marketing strategy; it's a business philosophy that revolves around understanding and delighting customers. With its capacity to significantly enhance engagement, loyalty, sales, and overall customer satisfaction, hyper-personalization is a driving force behind the success of modern businesses in an increasingly competitive landscape.
8 Hyper-Personalization Strategies for Hotels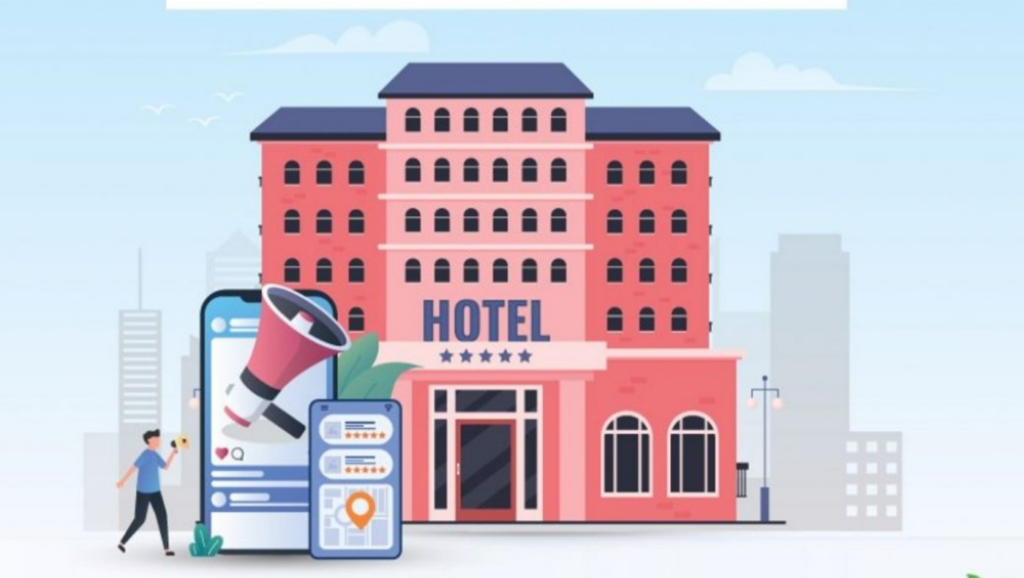 Collect and Analyze Customer Data
The foundation of hyper-personalization is data. Hotels are sitting on a goldmine of information sourced from website visits, reservation systems, loyalty programs, social media interactions, and guest surveys. However, the real power lies in the ability to gather, process, and analyze this data. It reveals valuable insights into customer demographics, booking behaviors, and individual preferences. By meticulously understanding this information, hotels can craft marketing strategies that cater to the specific needs and desires of their guests.
Imagine a scenario where a luxury hotel can analyze the data of a guest who consistently books suites, dines at the hotel's upscale restaurant, and enjoys spa services. This knowledge enables the hotel to curate personalized offers, such as a spa package or a fine-dining experience, ensuring the guest receives precisely what they desire.
Segment Your Audience
Once you have amassed a wealth of customer data, the next step is to segment your audience. Audience segmentation is the process of dividing your customer base into smaller, more manageable groups based on shared characteristics and preferences. These segments can be defined by a multitude of factors, including age, location, travel purpose, or loyalty status.
This segmentation approach is a hotelier's secret weapon. It allows you to tailor your marketing messages and offers to each group. For instance, consider a hotel with a beachfront property. They might create different marketing campaigns for families, couples seeking romantic getaways, and business travelers, all of whom have distinct needs and desires when booking a stay.
Create Personalized Content
Armed with insights gained from customer data and segmentation, hotels can now create content that is highly personalized, relevant, and engaging for each segment of their audience. This personalized content can span across various mediums, including personalized emails, blog posts, social media updates, and dedicated landing pages on the hotel's website. For instance, loyal customers could receive exclusive discounts and offers, making them feel valued and appreciated for their continued patronage.
The key here is to ensure that your content speaks directly to the unique interests and preferences of each segment, thereby increasing the likelihood of conversion and enhancing customer satisfaction.
Use Dynamic Personalization
Dynamic personalization is the next evolution of personalization. It leverages technology to deliver real-time, personalized content. For example, a hotel can use dynamic personalization to display recommendations on its website or mobile app based on a customer's browsing history and booking behavior. 
Imagine a guest visiting a hotel's website who frequently books suites with ocean views. The website, powered by dynamic personalization, could automatically highlight these room options or even offer an exclusive upgrade deal, all in real-time. This enhances the user experience, making it more engaging and conversion-friendly.
Offer Personalized Experiences
Hyper-personalization isn't just about personalized content; it extends to the very experience guests have during their stay. In addition to tailored content, hotels can offer personalized experiences. This can encompass a wide range of amenities and services, including early check-in, late check-out, room upgrades, customized amenities, and specially crafted events and activities based on the guest's interests.
For instance, a family with young children could be offered a room upgrade to a suite with a connecting room, along with a complimentary membership to the hotel's kids' club. This tailored approach ensures that the hotel stay is not only comfortable but also creates cherished memories for both adults and children.
Use Loyalty Programs
Loyalty programs are a potent tool for collecting customer data and personalizing the guest experience. By rewarding loyal guests for their continued patronage, hotels can further enhance customer loyalty and offer exclusive benefits. These benefits can range from personalized offers and room upgrades to early access to new amenities. Loyalty programs not only incentivize repeat visits but also provide hotels with a continuous stream of data to refine their marketing strategies further.
Use Artificial Intelligence (AI)
Artificial intelligence (AI) is a game-changer in the world of hyper-personalized marketing. It can automate various aspects of this approach, including customer segmentation, content creation, and recommendation delivery. AI does so at an efficiency and scale that would be challenging for human analysts to match. Furthermore, it ensures that marketing decisions are data-driven, precise, and responsive to changing customer behaviors.
For instance, AI can analyze vast datasets to understand which offers are most likely to appeal to a particular segment of guests. This allows hotels to tailor their marketing campaigns accordingly.
Partner with Other Businesses
Collaboration can take personalization to new heights. Hotels can form partnerships with other businesses in the hospitality industry, thereby offering guests even more personalized experiences. For instance, a hotel could team up with a local restaurant to provide guests with a personalized dining experience tailored to their dietary restrictions and preferences. Such collaborations not only enhance the guest experience but also demonstrate that your hotel goes the extra mile to cater to their needs.
This dynamic partnership approach can lead to mutual benefits, with both the hotel and the partnered businesses gaining access to new customer segments and markets.
Conclusion
Hyper-personalized marketing is not just a trend; it's a necessity in the modern hospitality industry. It revolves around the idea of understanding your guests on an individual level and catering to their unique preferences. This, in turn, leads to enhanced customer engagement, greater loyalty, and, ultimately, increased revenue.
For hotels, the journey toward hyper-personalized marketing begins by identifying the target audience, collecting and analyzing customer data, and utilizing technology and automation to scale and streamline personalization efforts. It's an ongoing process that thrives on feedback and continuous adaptation to ensure that marketing campaigns remain effective and responsive to changing customer preferences.
In the rapidly evolving landscape of the hospitality industry, it's clear that the guest experience is paramount. Hyper-personalized marketing is the linchpin in achieving this transformation. Whether you're a boutique inn or a global hotel chain, embracing audience-centric hyper-personalization is the path to success.