India is such a vast and vibrant country that even every Indian city has certain colors associated with them. There are several Indian cities that are renowned around the world for their color-coded nicknames. Many cities are given some nicknames so they can be etched in our memory forever or even due to certain characteristic features of the city that have helped them to get these names.
Here we tell you 5 famous color-coded cities of India and why they are named so.
1. Pink City, Jaipur:
This is a no-brainer. Jaipur, the capital of the largest Indian state of Rajasthan, is popular all around the world by the name of 'pink city'. The popular story behind this is that during 1876, when the city was ruled by Maharaja Sawai Ram Singh, the Prince of Wales came to Jaipur for a visit. As the color pink symbolizes hospitality, the Maharaja ordered to paint the whole city with terracotta and it has been followed since then till now.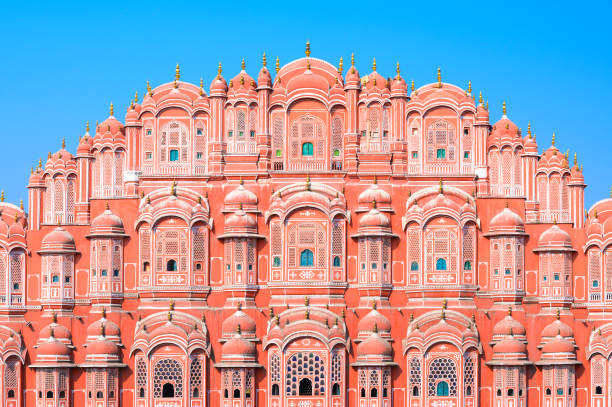 2. Blue City, Jodhpur
Just around 300 kilometers away from Jaipur is Jodhpur, also popularly known as the 'blue city'. When you will visit Jodhpur, you will not have any questions as to why the city is named so as when you reach the Mehrangarh Fort, which is also the highest point of the city, you will see buildings, houses, shops, all painted in blue color to welcome you. As this part of Rajasthan gets more sun than the average, the city gets hotter. Blue painted walls of houses keep the city a little cooler and also it is a natural repellant to insects like mosquitoes. 
3. Golden City, Jaisalmer 
Another city of Rajasthan makes it to the list. Mostly covered in India's largest dry desert, the Thar, the city is called the 'golden city' as when the sunlight falls on the sand it appears golden. Well, there is no mystery or a historical story related to it but just a beautiful phenomenon. Mushrooming out of Thar Desert, Jaisalmer has a unique traditional charm that attracts wanderers in large numbers each year.
4. Silver City, Cuttack 
This city in the state of Odisha is called the 'silver city of India'. This former capital city of the state is called because of the world-renowned silver filigree work. Thin silver wires fashioned into exquisite jewelry, utensils, and decorative items will simply take your breath away along with a heavy hole in your wallet. 
5. Orange City, Nagpur
Not exactly due to the color orange but being the center of the country for growing and being a major trade center for oranges, this city in the state of Nagpur has earned the nickname of the 'orange city.
It is the third-largest city in the state and has been identified as the best city in India by outshining the livability, greenery, public transport, and health care index.
Also Read:  The terminal decline of tourism in Goa: