We have been experiencing the huge impact of growing smart technology in our daily lives for the last few years. These technological advancements govern almost everything, from the house we live in to the management of huge cities.
The hospitality industry has not been deprived of any of this. In fact, the hospitality industry has been the front runner in implementing these modern technologies in their work.
Here are 5 ways how these advancements are reshaping the hospitality industry for the future.
1. Smart Energy Management:
Smart thermostats can monitor the changes in occupancy. Similarly, smart-energy management systems use highly advanced machine-learning algorithms to continuously analyze historical thermodynamics, look for patterns in local weather and tell the peak demand loads to optimize energy consumption. Adapting these new smart measures could help to cut down the energy costs of hotels by around 20%.
The energy savings from these methods are not only limited to heating, ventilation, and air conditioning systems, they also enable hotels to better understanding their energy needs. They can also significantly increase the resale value of a hotel.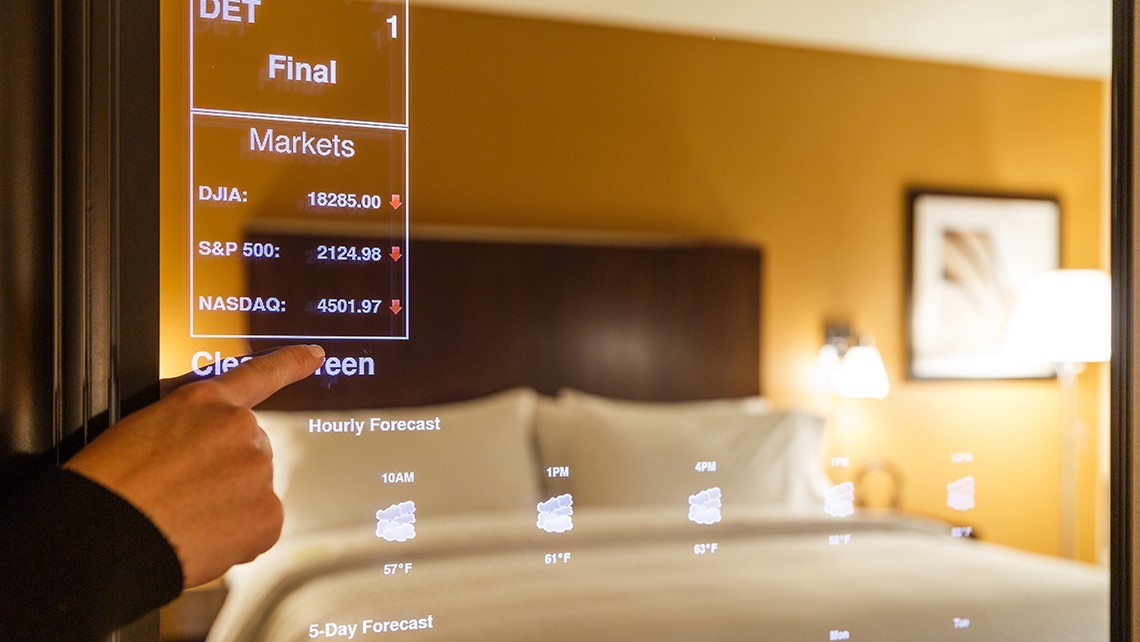 2. Predictive Maintenance:
Just like how the energy management systems could help in the reduction of energy consumption, predictive maintenance would allow them to use sensor data to identify wasteful or hazardous trends and alert maintenance staff before a given issue escalates into a much costlier one. So instead of waiting for something to break down before it could be replaced, these measures help the engineering staff to predict the maintenance needs based on how much usage has been done so system failures could be prevented. 
3. Smart Guest Experiences:
A hotel requires guests for its functioning so hoteliers can see smart technology further making the stay of its guests pleasant.  Guest data could be used for better accommodation of guest's needs. Moreover, combined with occupancy sensors, these methods could be used to automate guest interactions throughout their stay, reducing both friction points and labor costs. In this way, smart technology would be able to provide guest-oriented services to its customers. 
4. Remote Check-Ins/ Check-Outs:
By allowing guests to check-in remotely through their smartphones, hotel owners can better predict and manage their staffing needs and save a considerable amount of money on labor costs. These measures would also inform the hotel staff about the arrival of their guests so more time and energy could be saved in the welcoming process. Guests can also take advantage of a seamless self-check-out experience at the end of their stay that will also allow them to arrange for suitable transportation to their next destination.
5. Smart Room Keys
Nowadays, more and more hotels are allowing their guests to excess their rooms via their smartphones through the hotel's application.
This is saving the hotel's huge sum of money from printing harmful plastic keycards that increase the expenditures and also are not suitable for the environment. This also helps to reduce the loss of demagnetization of key cards or just forgetting them. 
Also Read:  5 travel tips you should adopt for a sustainable travel