The main highlight
Hotels adopting the circular economy plan must communicate it effectively to management.

rethink and redesign model more successful in making an impact than classic 3Rs { reduce, reuse, recycle}
"The circular economy (CE) is a systems solution framework that tackles global challenges like climate change, biodiversity loss, waste, and pollution. Circular economy practices are known to be governed by the "3Rs", namely Reduce, Reuse, and Recycle, which are the major strategies used for promoting the circulation of products and materials, thereby lowering waste and pollution, and aiding in regenerating nature.
But in terms of attitude and willingness to buy in, studies show that Luciano Lopez's classic 3Rs are surprisingly not the most effective strategies for optimal results, especially in the context of hotels and guest perception of the measures." These are the opinions of Luciano Lopez and Florent Giardini.
Customer perception 
hotels these past decades have been asking guests "to help save resources by putting the towel on the floor only if a new towel is needed" message in the bathroom. Perceiving the hotel as an eco-friendly corporate body guests may take this message positively while others coming to the conclusion of the hotel is trying to reduce costs by cleaning fewer towels daily, to the detriment of guest comfort, those guests may have a totally different perception of this initiative. Therefore whether the guests share this same belief in sustainable practices and are willing to participate would decide the good or ill reputation of the hotel brand. 
"This can happen for any circular economy practice that is primarily put in place to reduce the use of resources like water or energy without implying a change in the production process to truly commit towards a more sustainable world. In other words, some CE practices may imply a rethinking or redesigning process from the company but some others may not. For instance, one way to reduce the use of resources is to clean the room only every other day.
Another way is to train the cleaning staff to optimize the use of resources. The former practice does not imply much commitment from the hotel, on the contrary, it is a clear reduction in costs. However, the latter shows a stronger commitment from the hotel as training and supervising the cleaning staff has a cost and an impact on the overall production process. In both cases, the goal is to reduce the use of resources." Florent Giardini and Luciano Lopez concluded.
Rethink or redesign: the key to successful CE practices
 the classic CE practices consisting of combining,   reusing, reducing or recycling ("the 3Rs") which are widely accepted are being debunked by multiple researchers and experts to be less circular than rethinking or redesigning practices. 
"To answer that question, we have used three CE practices (carefully selected among many CE practices by conducting several preliminary studies) dealing with three different issues: water consumption, energy consumption and CO2 emissions. For each of the three practices, we have selected a classic 3Rs version and a rethink or redesign version. To showcase the CE practices, we created a fictitious hotel website and then surveyed several hundred hotel consumers to answer a set of questions based on the fictitious website page." Luciano Lopez suggested.
"The results are clear: rethink or redesign practices do impact willingness to pay positively, while the classic 3Rs practices have no impact. More specifically, when compared to a hotel without CE practices, the implementation of rethink or redesign CE practices significantly increases guests' willingness to pay, whereas the implementation of classic 3Rs CE practices does not change guests' willingness to pay significantly more," said  Florent Giardini.
Careful communication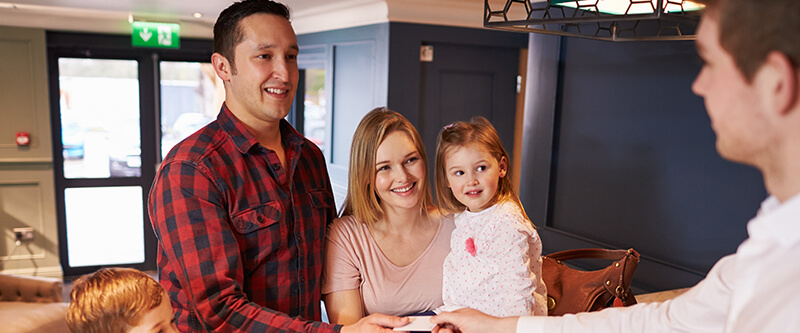 "As researchers, we have learned a lot in the past two years. By conducting many different studies with hotel guests, and interviewing experts, academicians and general managers, we have realized that CE practices not only have to be carefully selected to ensure a positive impact on the economic situation of the company, but they also need to be carefully communicated.
First and foremost, as per our results shared above, practices that imply a strong commitment from the company should be communicated as such. Clients must feel the honest implication of the company as much as possible. This implies de facto that communicating about classic CE practices can have little or no impact.
Furthermore, worryingly, we sometimes found that communicating about a CE practice has a negative impact. Indeed, in one of our studies, a CE practice was the use of grey water for gardens and toilets. The attitude towards this specific hotel with this CE practice was negatively impacted. Of course, this finding may be an isolated case, especially since the study was conducted in the midst of COVID-19, but we firmly believe that further research on CE practices and communication should be conducted to avoid undesired impacts of specific communication."Florent Giardini and  Luciano Lopez both shared this critical analysis.