The railways have initiated this project for the promotion and marketing of the indigenous luxury cruise in the country.
The bookings will be opened on the official IRCTC web portal as soon as the chaotic situation due to the coronavirus pandemic normalizes and international cruises get a green flag to resume their normal operations, as reported by the PTI news agency.
The luxury cruise liner will welcome guests onboard and sail them to some of the most popular tourist destinations of the country that is liked by the local tourists and international travelers as well.
These destinations include Goa, Kochi, Diu, the Lakshadweep islands, and Sri Lanka. Children up to 12 years of age can get on board without any charge on any of the cruises till February 2022, if the bookings are made till October 31, 2021. However, port charges, gratuity, and GST are applicable for kids between 2-12 years.
Right now, the website of IRCTC is offering a 5 day 4-night cruise from Goa to Lakshadweep from September 2021 to May 2022. The price of the cruise ranges from over Rs 40,000 to Rs 56,000 for a single person.
From Kochi, travelers can choose a 3-day cruise to Mumbai, with a stay of a day in Lakshwadweep, or a 4-day cruise to Goa, covering Mumbai and Lakshwadeep. The price of the cruise ranges from Rs 29,000 to Rs 44,000 per head.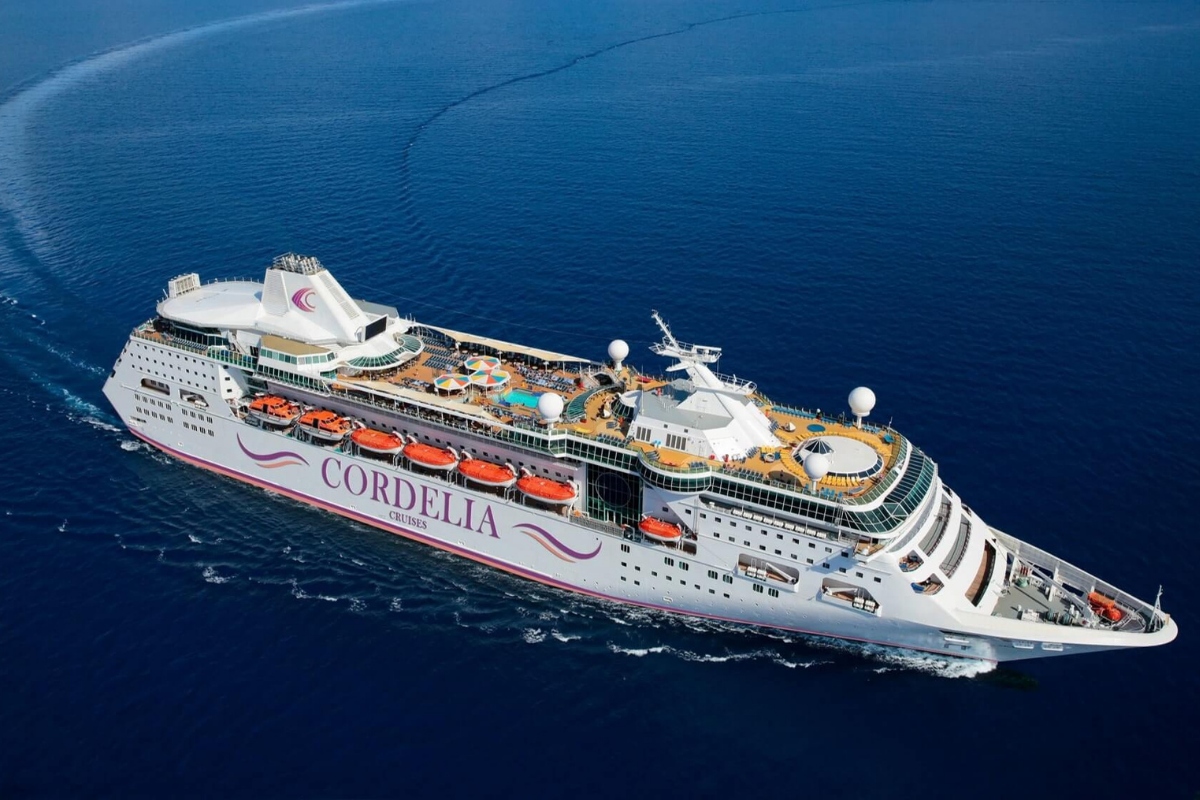 IRCTC is also offering a variety of cruises to choose from from the financial capital of the country till October 2022. You can either take a 2-day cruise to Goa or Kochi, or a 5-day cruise to Goa with a day in Lakshadweep and Kochi, each.
You can also invest in a 2-day cruise out in the open sea. The cost of these cruises ranges from Rs 19,000 to over Rs 50,000 for each person. 
Till October 31, 2021, the IRCTC website is allowing travelers to pay 25 percent of the payment while booking, and the rest of the amount later, i.e., 30 days before the date of sailing. 
IRCTC informed the public about the program through a tweet from the official Twitter handle of the company. The cruise will be abiding by all the Covid-19 SOPs issued by the authorities and all the crew members of the ship have been fully vaccinated.
There will also be a limit on the number of guests allowed according to the official mandate by the government. 
Cordelia Cruises offers a complete package of recreational and leisure activities for its passengers including a swimming pool, bars, restaurants, open cinema, theatre, kids' area, gymnasium, and a lot more.
Speaking about hospitality, according to the reviews, the kind of luxury opportunities provided aboard Cordelia Cruises is no less than the standard of international cruise liners.
Also Read: 7 Fascinating Facts About Denmark That'll Leave You Surprised