In the world of luxury travel, evolution is not a mere buzzword; it's a way of life. The realm of opulence is a dynamic entity, constantly reinventing itself to meet the ever-evolving demands and desires of discerning travelers. As technology advances and the world undergoes rapid transformations, luxury travel spaces are changing faster than one might think. In this article, we embark on a journey through ten exceptional domains that are reshaping the definition of opulence in the world of travel.
What are luxury Travellers looking for?
Luxury travelers are looking for experiences that are:
Personalized:

They want to feel like their trip is tailored to their individual needs and interests.

Exclusive:

They want access to unique and unforgettable experiences that are not available to the average traveler.

Authentic:

They want to experience the local culture and way of life.

Sustainable:

They want to travel in a way that is environmentally and socially responsible.
In addition to these general preferences, luxury travelers may also be looking for specific amenities or services, such as:
High-end accommodations:

Luxury travelers expect to stay in comfortable and stylish accommodations, such as five-star hotels, private villas, or luxury resorts.

Gourmet cuisine:

Luxury travelers enjoy dining at fine restaurants and experiencing the local cuisine.

World-class service:

Luxury travelers expect to receive excellent service from all of the staff they interact with, from the concierge to the waiter.

Unique experiences:

Luxury travelers are looking for experiences that they cannot find anywhere else, such as private tours, exclusive events, or behind-the-scenes access to famous landmarks.
Luxury travelers are willing to pay a premium for experiences that are truly unforgettable. They are looking for companies that can offer them personalized, exclusive, and authentic travel experiences.
10 Opulent Destinations Redefining Luxury Travel
In the realm of luxury travel, opulence knows no bounds. From opulent underwater suites to remote, high-tech eco-resorts, the world of upscale travel is continually evolving. Join us on a journey through some of the most innovative destinations that are redefining the very meaning of opulence. These exclusive and extravagant getaways offer experiences that transcend the ordinary and invite travelers to indulge in unparalleled luxury.
1. Luxury Cruises: Setting Sail into Uncharted Luxury Waters
The world of luxury cruises has seen a remarkable transformation, transcending the boundaries of traditional sea voyages. Today, passengers aboard these opulent liners are treated to experiences that go far beyond the horizon. Imagine sailing to remote private islands, where the beach is your personal playground. And for those seeking adventure under the sea, some luxury cruises now feature underwater restaurants, where diners are submerged in a world of aquatic wonder. To cap off an exceptional voyage, many luxury cruise liners even house ice bars where you can savor cocktails amid a chilly, yet glamorous, Arctic setting.
2. Luxury Hotels: A World of Unprecedented Opulence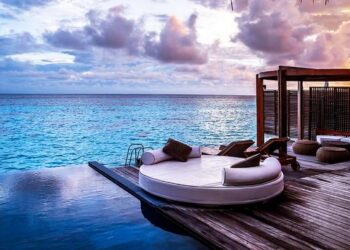 Luxury hotels are engaged in an ongoing race for innovation and exclusivity. New hotels are emerging worldwide, each vying to provide guests with experiences that border on the surreal. Picture this: private pools for each room that offer breathtaking panoramas, rooftop bars that provide stunning panoramic views of the cityscape, and spa suites that feature their own private gardens for relaxation. These hotels are not just places to rest; they are destinations in themselves, offering a treasure trove of experiences that enrich the traveler's journey.
3. Luxury Safaris: Experiencing Wildlife with a Touch of Grandeur
Gone are the days of rugged adventures in the wild. Luxury safaris have undergone a remarkable transformation, offering travelers the chance to enjoy nature in the lap of opulence. New safari camps are opening all over Africa, each offering innovative ways to experience the wildlife. Imagine "glamping" in style with luxurious tents, private plunge pools to cool off in, and dedicated butlers at your beck and call. Luxury safaris offer a thrilling way to witness the wonders of the animal kingdom without sacrificing comfort.
4. Luxury Wellness Retreats: Rejuvenation Amidst Elegance
Wellness retreats have surged in popularity as travelers seek solace and revitalization. These retreats offer a diverse range of wellness activities, such as yoga, meditation, and spa treatments, all against the backdrop of serene private beaches and lush golf courses. They're not just about relaxation but also about personal transformation, ensuring that every guest leaves with a renewed sense of well-being.
5. Luxury Food and Beverage Experiences: A Feast for the Senses
The culinary world is experiencing a delightful renaissance, with new restaurants and bars cropping up across the globe, each aiming to redefine the dining experience. Think of luxury restaurants offering multi-course tasting menus paired with fine wines, taking guests on a gastronomic journey of a lifetime. On the other hand, upscale bars have transformed the art of mixology, serving craft cocktails that titillate the senses. Live music and entertainment elevate the dining experience to a new realm of sensory delight, leaving diners in awe.
6. Luxury Adventure Travel: Exploring Thrilling Destinations with Panache
Adventure travel is no longer confined to rugged expeditions. Luxury adventure travel is gaining popularity as travelers seek new and exciting destinations in style. Whether it's hiking in the wilderness, biking through picturesque landscapes, rafting through untamed rivers, or exploring the depths of the ocean with scuba diving, these experiences come with a touch of grandeur. Some luxury adventure travel companies go the extra mile by offering private guides and transportation, ensuring a seamless and memorable adventure.
7. Luxury Private Villas: Personalized Luxury Getaways
Private villas are a sanctuary of solitude and elegance. They are evolving at a rapid pace, with new villas opening worldwide, each offering unique amenities designed to cater to your every desire. Private chefs are at your service, ready to craft culinary delights to your taste. Butlers are on hand to ensure that your every need is met promptly. And if you desire a private beach, many villas come with their own secluded strip of pristine shoreline. It's a getaway that truly feels like a home away from home.
8. Luxury Space Tourism: Journeying Beyond the Atmosphere
The concept of space tourism is no longer confined to science fiction. Luxury space tourism is an emerging field that offers travelers the opportunity to venture beyond Earth's atmosphere. New companies are actively developing spacecraft that promise unprecedented experiences. Imagine experiencing moments of weightlessness during a zero gravity flight, or gazing upon Earth from the vantage point of space, with a view that defies description. Space tourism offers an adventure that very few have had the privilege to witness.
9. Luxury Eco-Tourism: Sustainable Luxury Exploration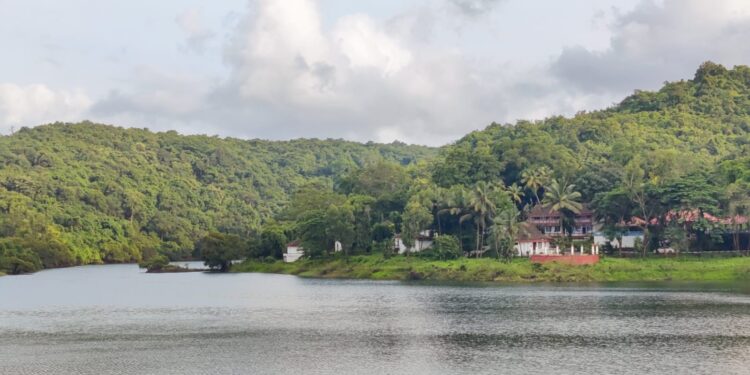 Luxury eco-tourism combines sustainability with opulence, offering travelers the chance to explore the natural world while minimizing their environmental footprint and supporting local communities. Some luxury eco-tourism companies offer tours of sustainable farms and villages, providing an immersive experience. You can engage in activities such as hiking and biking in national parks, all while maintaining a commitment to responsible travel. It's a unique way to discover the world while preserving its beauty for future generations.
10. Luxury Metaverse Travel: Virtual Exploration with a Touch of Glamour
Metaverse travel is an emerging concept that allows tourists to explore virtual destinations through virtual reality headsets. Some luxury metaverse travel companies offer tours of virtual museums and art galleries, providing an opportunity to experience art and culture from around the world. If gaming is more your style, there are options for virtual gambling. And for those with a penchant for shopping, you can indulge in a virtual shopping spree without leaving your home. It's an entirely new way to experience travel, combining the virtual world with a touch of glamour.
The future of luxury travel
The future of luxury travel is all about personalization, exclusivity, and sustainability. Travelers are looking for experiences that are tailored to their individual needs and interests, and they are willing to pay a premium for them. Luxury travel companies are responding to this demand by offering a wider range of options, from private villas and yachts to tailor-made itineraries and experiences.
Another trend in the future of luxury travel is a focus on exclusivity. Travelers are looking for experiences that are off the beaten path and that offer them a glimpse into a different way of life. Luxury travel companies are responding to this demand by offering access to remote destinations and unique experiences, such as staying in a traditional village or meeting with local artisans.
Finally, sustainability is becoming increasingly important to luxury travelers. Travelers are looking for companies that are committed to protecting the environment and supporting local communities. Luxury travel companies are responding to this demand by reducing their environmental impact and by supporting sustainable tourism initiatives.
Here are some specific examples of how the future of luxury travel is shaping up:
Personalized experiences:

Luxury travel companies are using technology to create more personalized experiences for their guests. For example, some companies are using artificial intelligence to recommend activities and amenities to guests based on their interests. Other companies are using virtual reality to allow guests to preview their destinations and accommodations before they book their trip.

Exclusive experiences:

Luxury travel companies are offering more exclusive experiences to their guests. For example, some companies are offering private access to museums and art galleries before they open to the public. Other companies are offering behind-the-scenes tours of famous landmarks.

Sustainable travel: Luxury travel companies are reducing their environmental impact and supporting sustainable tourism initiatives. For example, some companies are using solar power to power their hotels and lodges. Other companies are donating a portion of their profits to conservation initiatives.
The future of luxury travel is bright. As travelers become more discerning and demanding, luxury travel companies will continue to innovate and offer new and exciting experiences.
Conclusion 
In this whirlwind tour through these ten evolving luxury travel spaces, it's evident that the world of opulent exploration is adapting to meet the expectations of modern travelers. As technology continues to advance and consumer demands evolve, the possibilities for innovative and luxurious travel experiences are seemingly limitless. The luxury travel industry remains a dynamic space, promising more thrilling, innovative, and glamorous experiences in the future. Luxury travel isn't just about the destination; it's about the journey of a lifetime.