In the competitive landscape of hospitality marketing, understanding your target audience and crafting a compelling strategy is paramount. Whether you manage a boutique hotel or a sprawling resort, achieving success in the industry depends on your ability to resonate with your ideal guests. In this comprehensive guide, we will take you through the essential steps to master hospitality marketing.
What are the 4 P's of hospitality marketing?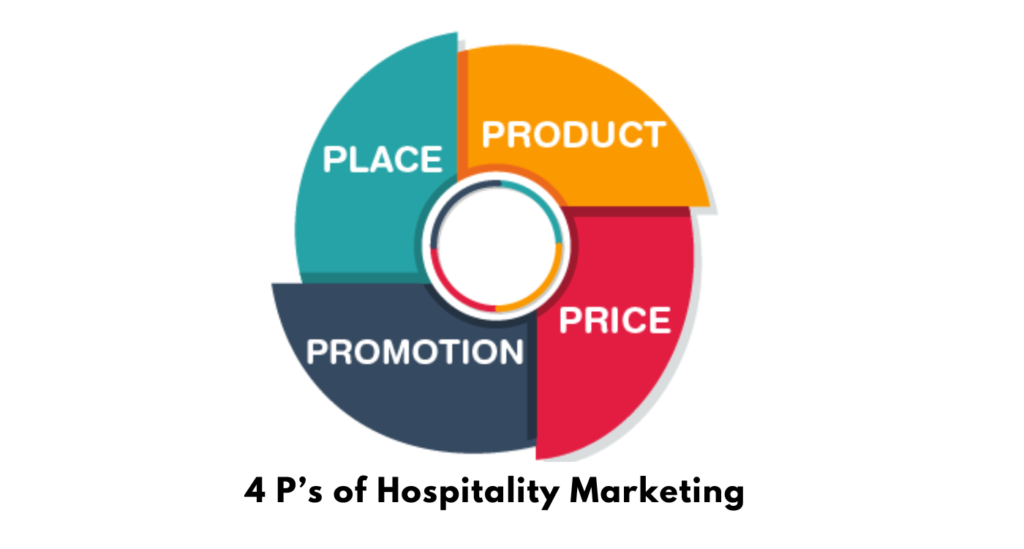 The 4 P's of hospitality marketing are a fundamental framework for crafting and executing a successful marketing strategy in the highly competitive hotel industry. Let's delve deeper into each of these elements and explore practical examples of how they can be applied in practice:
Product
The Product in hospitality marketing encompasses the tangible and intangible aspects of what your hotel offers. This includes not only the physical accommodations such as rooms, facilities, and amenities but also the intangible aspects like the quality of service and the overall guest experience. It's about creating a compelling offering that meets the needs and desires of your target guests, setting your hotel apart in a competitive market.
   – Examples
     – Unique Amenities: Differentiating your hotel through unique amenities can be a powerful strategy. For instance, offering a rooftop pool with panoramic city views, a world-class spa, or pet-friendly policies can attract specific customer segments. Guests seeking relaxation or those traveling with pets will be more likely to choose your hotel over competitors.
     – Service Excellence: Providing exceptional customer service is an intangible aspect of your product. When staff members consistently go the extra mile to ensure guests have a memorable stay, it becomes a powerful selling point. Encourage staff to engage with guests, address their needs promptly, and create a warm, welcoming atmosphere.
Price
Price refers to the amount that guests will pay for your product. It involves setting competitive rates that are not only profitable for your business but also reflect the perceived value you offer to guests. Pricing strategies can vary, including dynamic pricing to respond to demand fluctuations, discounts for certain customer segments, and packages that bundle accommodations and services to provide added value.
   – Examples
     – Dynamic Pricing: Implementing dynamic pricing allows you to adjust your rates based on demand, season, and special events. For instance, during peak tourist seasons or major local events, you can increase your rates to optimize revenue. Conversely, offering discounts during off-peak periods can attract budget-conscious travelers.
     – Special Discounts: Offering discounts to specific customer groups can be a successful pricing strategy. Senior citizen discounts, military discounts, and even loyalty program discounts cater to different customer segments and can enhance customer loyalty.
Place
Place pertains to how and where guests can book your hotel. It includes considerations about your hotel's physical location, distribution channels, and its online presence. The goal is to make it convenient for potential guests to find, access, and book your hotel. This involves offering diverse booking channels, optimizing your website for search engines, and engaging with guests through social media to create a strong online presence.
   – Examples
     – Multichannel Booking: Make it convenient for guests to book by offering a variety of booking channels. This includes your hotel's website, online travel agencies (OTAs), and even call centers. By providing diverse options, you cater to different customer preferences. Implementing user-friendly online booking tools and optimized mobile experiences can enhance the ease of booking.
     – Online Presence: An effective Place strategy also involves optimizing your online presence. Ensure your website is search engine optimized (SEO) to increase visibility. Engage with guests through social media, share engaging content, and encourage user-generated content through reviews and testimonials. A strong online presence can attract more visitors to your site and booking engine.
Promotion
Promotion encompasses the activities undertaken to communicate the value of your product to guests and persuade them to book your hotel. This includes advertising, public relations, social media marketing, email campaigns, and other promotional activities. Effective promotion not only highlights the features and benefits of your hotel but also creates an emotional connection with potential guests, encouraging them to choose your establishment over competitors. It's about building brand awareness and fostering customer engagement.
   – Examples
     – Cross-Promotions: Collaborate with local businesses to offer joint packages. For instance, a hotel could partner with nearby restaurants, theaters, or attractions to create bundled offers. Cross-promotions can increase the visibility of both businesses and provide added value to guests.
     – Email Marketing: Create targeted email marketing campaigns to reach potential and returning guests. Highlight promotions, special packages, and events. Engage with guests who have previously shown interest in your property. A well-timed email can encourage bookings and foster customer loyalty.
By thoughtfully considering and implementing the 4 P's of hospitality marketing, hotels can create a comprehensive marketing mix that attracts and retains guests. These strategies enable hotels to adapt to changing market conditions, enhance their competitive edge, and ultimately grow their business in a dynamic and evolving industry.
A Roadmap to Hospitality Marketing Success
Step 1: Understand your target audience
Before embarking on any marketing journey, it's crucial to understand your ideal guests. Who are they, and what sets them apart? What are their needs, wants, and pain points when it comes to their hotel stay? Equipped with this knowledge, you can tailor your marketing efforts to meet their expectations.
Moreover, it's essential to identify where your target audience gathers information about hotels. Do they rely on travel websites, read reviews, or follow influencers on social media? Understanding these dynamics will help you reach them more effectively.
Step 2: Develop a unique value proposition
In a world with an abundance of lodging options, what sets your hotel apart from the competition? Defining your unique value proposition (UVP) is central to successful hospitality marketing. Your UVP should encompass the benefits and experiences that guests can exclusively enjoy at your establishment. This is what will entice potential guests to choose your hotel over others.
Step 3: Create compelling messaging
Your hotel's story is a vital component of your marketing strategy. What narrative do you want to convey, and how will it resonate with your target audience? Your messaging should be more than just a list of amenities; it should encapsulate the unique experience of staying at your hotel. This emotional connection will engage your potential guests and encourage them to choose your establishment.
Step 4: Choose the right marketing channels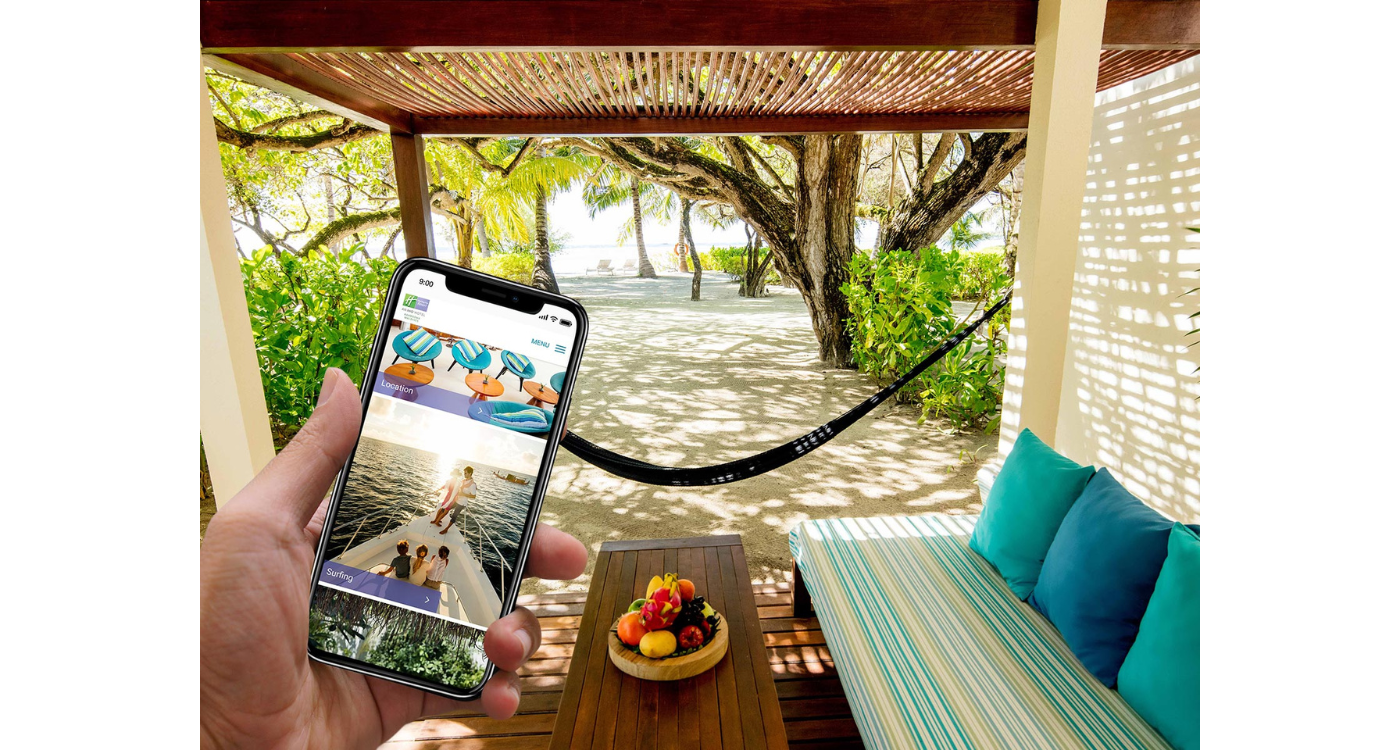 In the digital age, selecting the appropriate marketing channels is critical. Understanding where your target audience spends their time online is essential. Are they active on social media platforms such as Instagram, Facebook, or Twitter? Do they seek information on travel websites like TripAdvisor or Expedia? Tailoring your marketing strategy to these platforms ensures that your message reaches the right people.
Step 5: Track and measure your results
Setting clear goals for your marketing strategy is the first step in tracking your success. Do you want to increase bookings, boost your online presence, or enhance customer loyalty? Once your goals are defined, you'll need to measure your progress.
To determine the effectiveness of your marketing efforts, you can use various key performance indicators (KPIs), such as website traffic, social media engagement, conversion rates, and revenue generated. By regularly monitoring and adjusting your strategy based on these measurements, you can fine-tune your approach for optimal results.
Conclusion
With a deep understanding of your target audience, a compelling value proposition, engaging messaging, a well-chosen marketing channel mix, and rigorous tracking and measurement, your hotel can thrive in the competitive world of hospitality marketing. By consistently adapting to the changing landscape, you can ensure your hotel remains a top choice for travelers seeking memorable experiences. In an industry where exceptional guest experiences are the ultimate goal, mastering hospitality marketing is your pathway to success.