New Orleans, often referred to as "The Big Easy," is a city renowned for its vibrant culture, soulful music, and, of course, its mouthwatering cuisine. The unique blend of French, Spanish, African, and Creole influences has given birth to a culinary scene like no other. From spicy jambalaya to savory gumbo and beignets dusted with powdered sugar, New Orleans is a haven for food enthusiasts. In this guide, we'll explore some of the city's most iconic dishes and introduce you to five must-visit restaurants that have made New Orleans a culinary destination like no other.
Restaurant 1: Commander's Palace
History and Reputation
Commander's Palace, is one of the must-visit restaurants, located in the historic Garden District, is an institution in New Orleans. With over 100 years of history, it has been the recipient of multiple James Beard Awards, cementing its status as one of the city's culinary treasures. This iconic restaurant has been serving the finest Creole cuisine to generations of locals and visitors.
Cuisine
Commander's Palace specializes in Creole cuisine with a focus on fresh, locally-sourced ingredients. Their menu is a celebration of Louisiana flavors with a modern twist. From the rich and flavorful Gumbo to their famous Turtle Soup, the restaurant's culinary creations are a testament to the city's culinary heritage.
Signature Dishes
– Turtle Soup: This legendary dish is a must-try. The rich and hearty soup is a blend of flavors, with sherry adding a delightful touch of elegance.
– Creole Bread Pudding Soufflé: For dessert, indulge in this decadent soufflé. It's a sweet, airy creation served with warm whiskey cream sauce.
– Pecan-crusted Gulf Fish: Seafood lovers will relish the pecan-crusted Gulf fish. It's a harmonious combination of textures and flavors, delivering a true taste of the Gulf.
Why You Should Try It
Not only is Commander's Palace a culinary landmark, but it's also known for its elegant Jazz Brunch on weekends. The award-winning cuisine and impeccable service make it a must-visit for those seeking an authentic taste of New Orleans.
Restaurant 2: Antoine's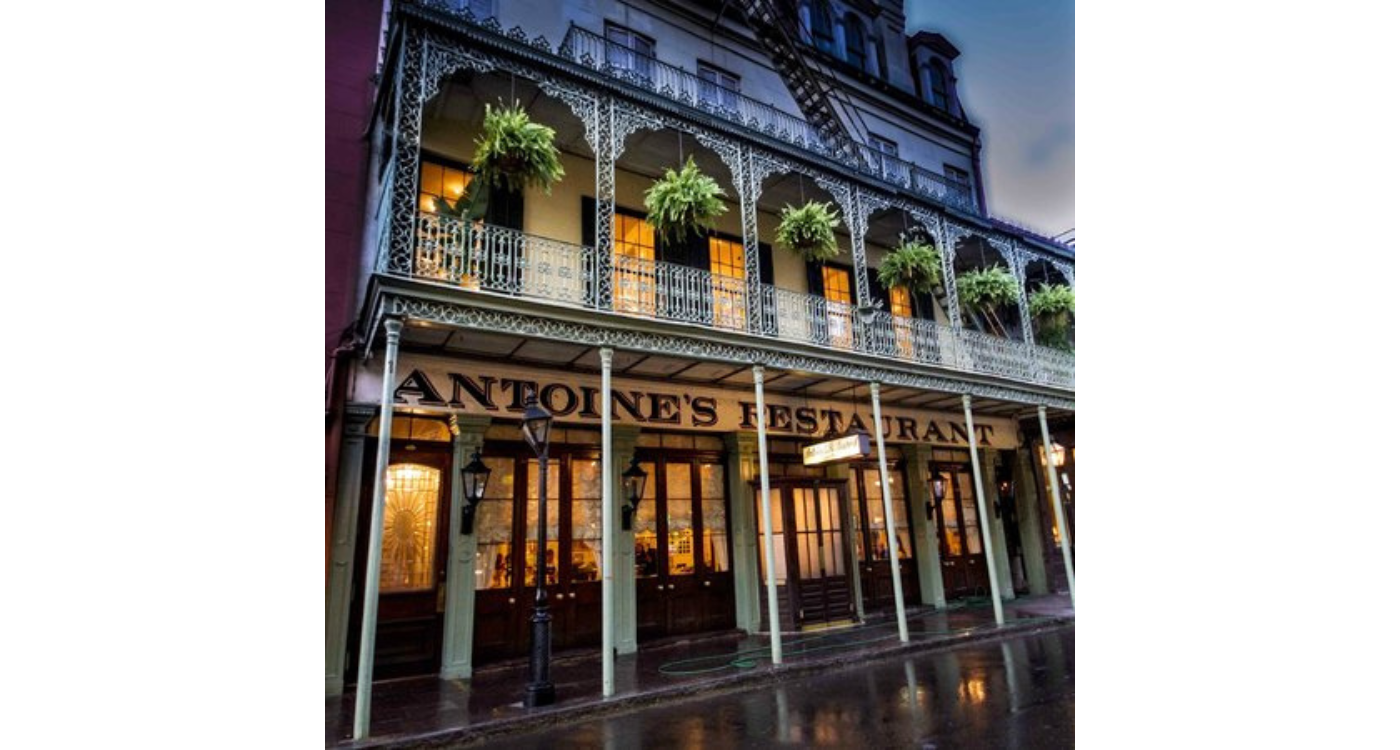 History and Reputation
Antoine's is one of the oldest family-run restaurants in the United States. it is one of the must-visit restaurants. Established in 1840, this French-Creole restaurant has a rich history and is famous for creating classic New Orleans dishes. The restaurant has been passed down through generations and remains an emblem of the city's enduring culinary heritage.
Cuisine
Antoine's specializes in French-Creole cuisine, offering a mix of traditional dishes and innovative creations. The chefs at Antoine's skillfully blend French culinary techniques with the vibrant Creole flavors of New Orleans.
Signature Dishes
– Oysters Rockefeller: This dish, created at Antoine's, is an absolute delight. Fresh oysters are baked with a delectable mixture of herbs, butter, and other secret ingredients.
– Pompano Pontchartrain: For a main course, the Pompano Pontchartrain is a favorite. The dish features panéed Gulf pompano served with lump crabmeat and a rich Pontchartrain sauce.
– Baked Alaska: Conclude your meal with Baked Alaska, a show-stopping dessert that combines meringue, cake, and ice cream, all flambeed tableside.
Why You Should Try It
Antoine's is a living piece of New Orleans history. Its elegant dining rooms and classic Creole dishes offer a unique culinary experience that's steeped in tradition. Don't miss the chance to savor dishes that have been perfected over generations. 
Restaurant 3: Cochon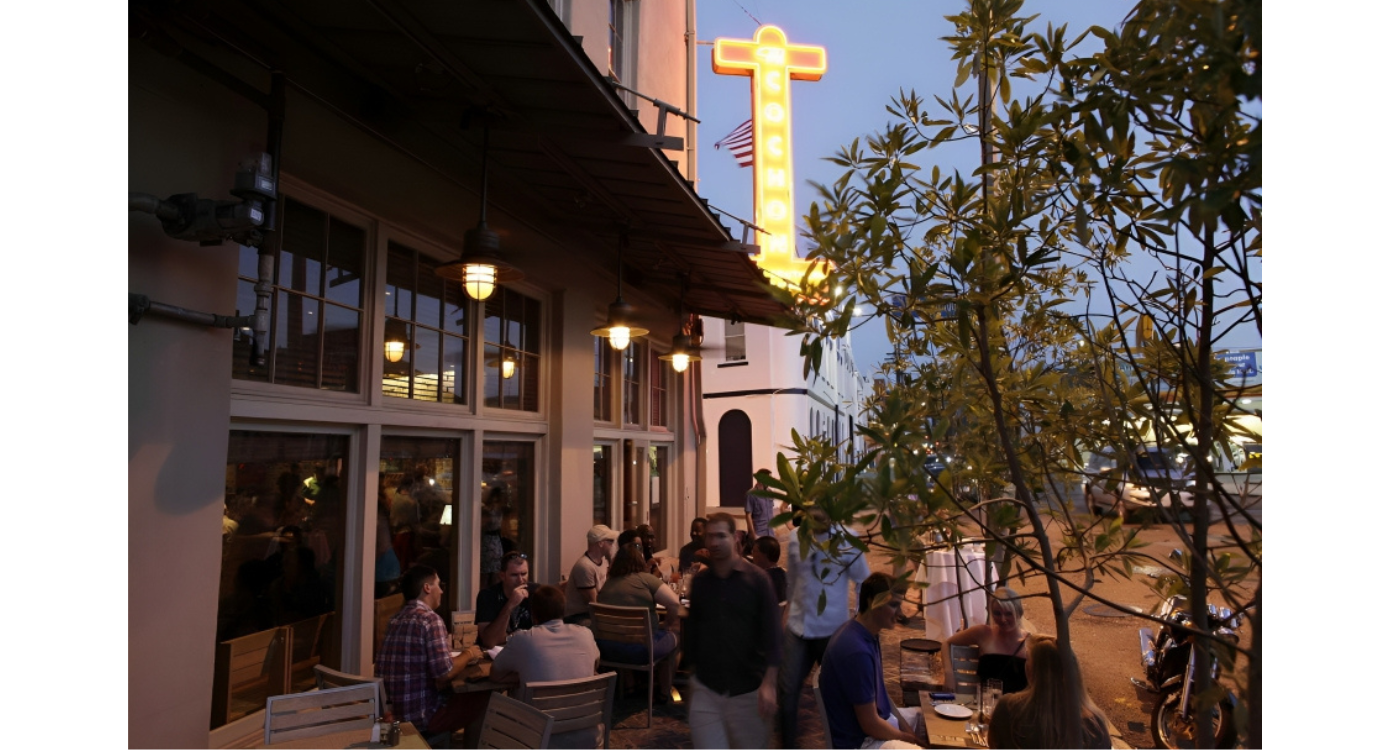 History and Reputation
Cochon is a celebration of Louisiana's Cajun and Southern heritage. This contemporary restaurant has gained popularity for its innovative approach to regional cuisine. Cochon, which means "pig" in French, pays homage to the art of whole-animal cooking.
Cuisine
Cochon focuses on rustic Southern cuisine with an emphasis on nose-to-tail dining. They're known for using every part of the animal in their dishes, creating unique and flavorful creations. It is one of the must-visit restaurants when you're in New Orleans.
Signature Dishes
– Fried Alligator with Chili Garlic Mayonnaise: Start your meal with an adventurous dish. Fried alligator is a Southern delicacy, and at Cochon, it's served with a spicy chili garlic mayonnaise for an extra kick.
– Louisiana Cochon with Turnips, Cabbage, and Pickled Peppers: This hearty dish combines the flavors of slow-cooked pork with a medley of vegetables and pickled peppers for a satisfying meal.
– Peanut Butter Pie: Conclude your Southern feast with a delectable Peanut Butter Pie that strikes the perfect balance between sweet and savory.
Why You Should Try It
Cochon offers a unique twist on Southern comfort food. The restaurant's dedication to locally-sourced ingredients and traditional techniques results in dishes that are both familiar and surprising, creating a truly memorable dining experience.
Restaurant 4: Galatoire's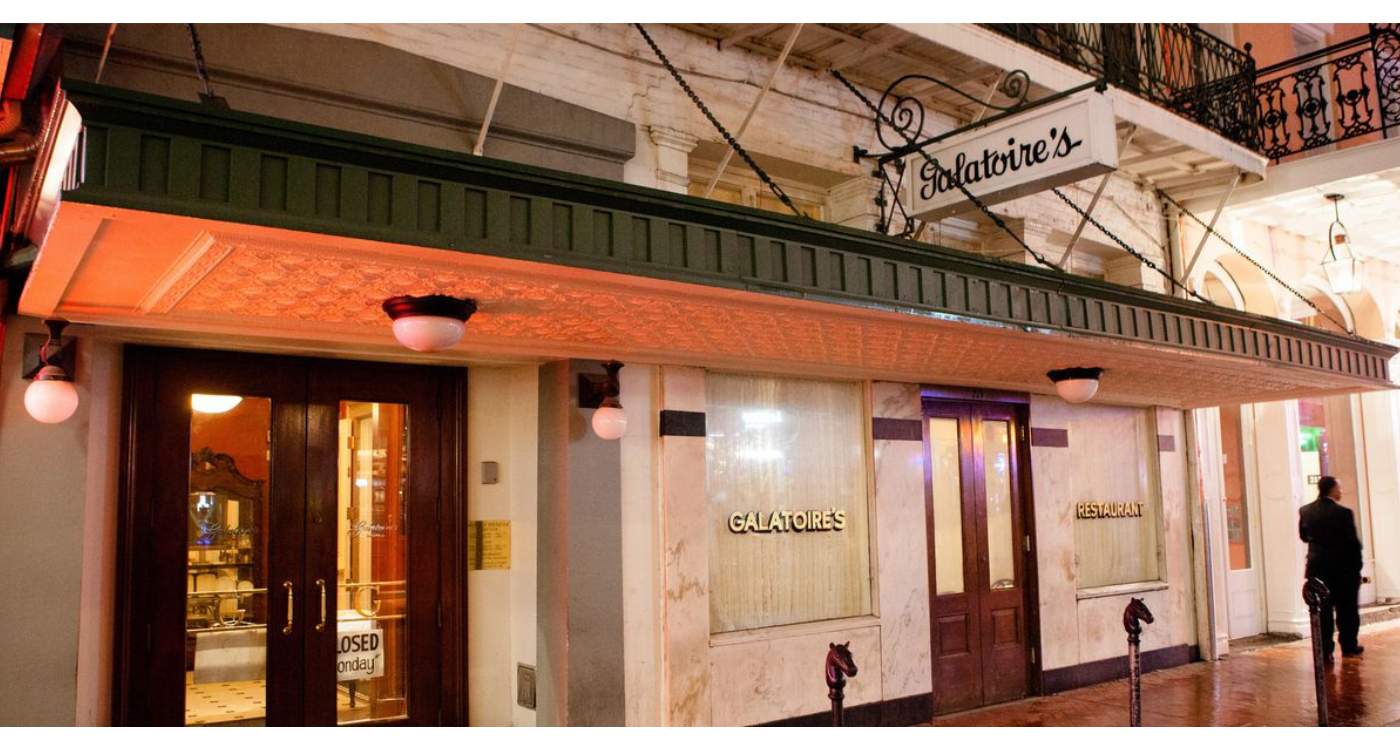 History and Reputation
Galatoire's, founded in 1905, is a French-Creole dining institution in the French Quarter. It's known for its timeless charm, Mardi Gras tradition, and exceptional cuisine. This historic restaurant has long been a favorite among locals and visitors alike. Its one the must-visit restaurants, you can't miss Galatoire's.
Cuisine
Galatoire's serves classic Creole dishes with an emphasis on freshness and quality. Their menu reflects a deep-rooted connection to New Orleans' culinary heritage, featuring an array of dishes that have stood the test of time.
Signature Dishes
– Oysters Rockefeller: Galatoire's version of Oysters Rockefeller is a tribute to the original recipe. The combination of oysters, herbs, and rich sauce is a classic that remains beloved by all who try it.
– Gumbo: Dive into a bowl of savory gumbo, a Creole stew with a rich roux, tender meat, and the distinctive flavors of the region.
– Crabmeat Sardou: For a taste of elegance, order Crabmeat Sardou, a dish that combines jumbo lump crabmeat with artichoke hearts, spinach, and Hollandaise sauce.
Why You Should Try It
Visiting Galatoire's is like stepping back in time. The restaurant's dedication to preserving its traditions and serving authentic Creole cuisine creates a nostalgic dining experience that transports you to the heart of New Orleans.
Restaurant 5: Brennan's
History and Reputation
Brennan's, established in 1946, is famous for being the birthplace of Bananas Foster, a classic New Orleans dessert. It's an elegant French-Creole restaurant in the French Quarter and has become a symbol of gracious dining in the city.
Cuisine
Brennan's offers a refined menu of French-Creole classics, known for their artful presentation and exquisite flavors. The restaurant is an ode to the culinary traditions of New Orleans, with dishes that capture the spirit of the city.
Signature Dishes
– Eggs Hussarde: Begin your meal with Eggs Hussarde, a unique dish that combines poached eggs with Canadian bacon, a marchand de vin sauce, and Hollandaise.
– Shrimp and Grits: For a taste of the South, order Shrimp and Grits, a dish that perfectly marries Gulf shrimp with creamy, stone-ground grits.
– Bananas Foster: End your dining experience with Bananas Foster, a New Orleans classic. The tableside preparation of this dessert is a true spectacle.
Why You Should Try It
Brennan's is the epitome of sophisticated New Orleans dining. With its historic ambiance, impeccable service, and timeless dishes, it's a must-visit for those seeking an authentic Creole dining experience.
Conclusion
New Orleans is a city where food is more than just sustenance; it's a celebration of culture, history, and flavor. The culinary scene in this vibrant city is a testament to the rich tapestry of influences that have shaped its cuisine. Whether you're savoring Turtle Soup at Commander's Palace, indulging in Oysters Rockefeller at Antoine's, exploring rustic Southern fare at Cochon, relishing classic Creole dishes at Galatoire's, or experiencing the birthplace of Bananas Foster at Brennan's, you're embarking on a gastronomic journey that encompasses the heart and soul of New Orleans.
When visiting this remarkable city, be sure to explore its culinary treasures, savor the timeless flavors, and partake in the rich traditions that make dining in New Orleans an unforgettable experience.
These must-visit restaurants in New Orleans offer a tantalizing journey through the city's rich culinary heritage, promising unforgettable flavors and cherished memories that will linger long after your visit to the Crescent City.