If you have done tasting the delicious biryani and have shopped all the pearls, there are some beautiful mesmerizing sites just at a distance of few kilometers from the city. If you are working in the city and are looking for a serene getaway or are planning to visit Hyderabad, don't forget to check out these places.
The historical city of Warangal is certainly the best place to visit near Hyderabad. The city is the fifth-largest of the state and is approximately 150 kilometers away from Hyderabad.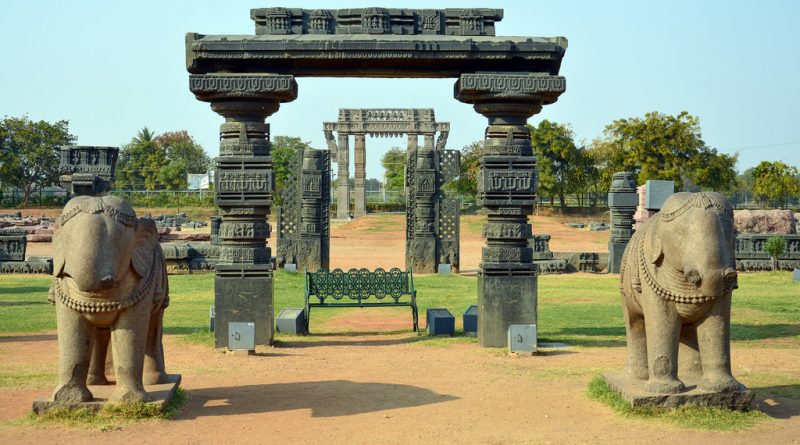 The city held quite a lot of importance during the era of the Kakatiya Dynasty. Warangal will take you back to that era of kings and queens when you will watch the magnificent historical architecture of the forts here. 
Another historically rich city within the range of 150 kilometers is Bidar. Bidar is sprawling with iconic landmarks from back in the 16th century which never fails to inspire awe.
The city is filled with monuments with a rich history which includes the Bidar Fort, Solah Khamba Mosque, the Gurudwara of Nanak Jhira Sahib, temples like Paapnash Shiva temple, etc. The extensive number of remnants, monuments, and forts is exactly what acts as a magnet for locals and tourists alike.
One of the most visited tourist destinations of South India s the magnificent dam built on the Kaveri river called the Nagarjuna Sagar. The dam is the second-largest water reservoir that has been constructed in India.
Nagarjun Sagar is situated between the lush green scenery and rich foliage that makes it the most refreshing getaway. If you are somebody who is a nature lover then the place will be the best for you. 
Which place could offer you a more mesmerizing spot than the hills in the Eastern Ghats? It is a beautiful retreat located around 90 kilometers away from the city of Hyderabad.
The place offers one of the best places for trekking and is a trekker's paradise. Moreover, it has a beautiful temple dedicated to Lord Vishnu, an expansive lake, and serene woods. This is the place if you want to spend your time in tranquility and solitude. 
Though the city of Kurnool is a little farther than any other place on the list, the place offers you a once-in-a-lifetime experience. Kurnool is a place that is situated on the stream terrace of the intersection of two rivers named Tungabhadra and Hindri.
Once the capital of former Nizams, the city has now become the trade center and transportation hub of the state. The city in its domains has the remains of the palace of Gopal Raju who was considered to be the last Hindu ruler of the country. It has become one of the most popular weekend getaways.
Also Read: Auroville: The Utopian city of India