December in India is the month when winter is knocking on our doors, with clearer skies and the fragrance of festivity in the air. December is the month that is generally suited for traveling across the country as nature undergoes a subtle change and the temperature gets mildly cooler. So here is a list of 5 places to visit in December in India and fill your soul with some great experiences. 
There is no better place to visit to experience the festive culture of India than the 'City of Joy'. The smell of Shiuli lingers in the air on the streets and rhythm of dhaak can be heard at every corner and crossroad of the city. The festivities would last for a week when the entire city comes to life and people are out on the streets. People roam from one pooja pandal to another in their peculiar customary outfits. Your trip to Kolkata will leave you mesmerized and speechless with its grand celebrations.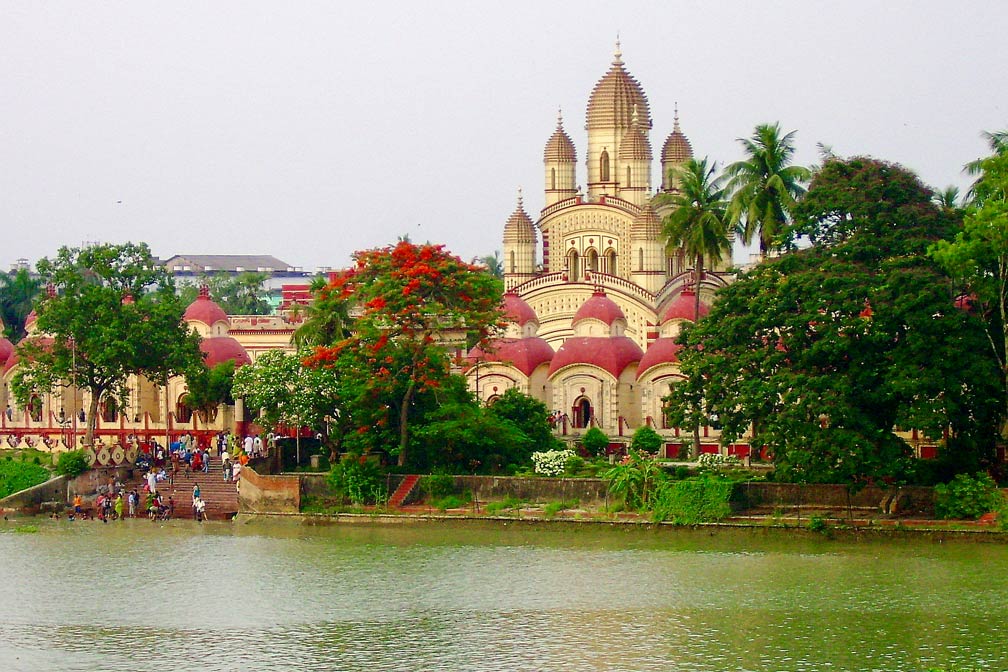 The capital city of the north-Indian state of Meghalaya gets covered in a lush green veil which makes it absolutely scenic to watch. The place is located at Far East of the country and is home to numerous waterfalls and amazing hills. If you are someone who likes to know about history and heritage then there are several churches and museums in Shillong which are totally worth visiting. Moreover, over the last few years, Shillong has gained much popularity for the Cherry Blossoms Festival, when happens usually in the last week of October. 
Andaman and Nicobar Islands
The picturesque archipelago located in the Arabian Sea is no short of heaven for beach lovers. Known for the abundant coral reefs clubbed with adrenaline-pumping water sports, breathtaking flora & fauna alongside rich heritage and history, pristine white beaches and rarely explored islands – Andaman & Nicobar is definitely worth visiting. The peak season here starts from early October and ends in January. Havelock, Neil, and Ross Islands are popular among tourists as they provide some amazing beachside properties to relax there. 
This hill station situated in the Western Ghats is particularly famous for its tea gardens, greenery and blankets of mist forming natural-view points. There is no better time to explore this picture-perfect hill station of Kerala than October to December. Munnar has off late become a popular destination among travelers from across the countries, who wish to spend a few days amidst serenity, enjoying the salubrious weather and indulging in outdoor activities like hiking through forest trails or driving to the waterfalls. Whether you are a nature lover or adventure seeker, Munnar has something for everyone.
If you find it difficult to answer whether you are a mountain person or a beach person, then you should definitely head off and explore this beautiful blue city of Rajasthan. Jodhpur oozes cultural and historical richness and is home to grand palaces and museums, lakes and temples, with vibrant markets and folklore. Visit the Mehrangarh Fort and gaze at the blue city from the top and click some instagram-worthy pictures for your social media.
Also Read – 7 Gems Of Uttarakhand, If You're Planning A Trip