A good escape from monotonous pressure would be to fully level up your mental, emotional, spiritual and physical well-being.  So whether you are an adrenaline junkie who would feel relaxed on a horseback ride or on a hike, or whether you like to soothe yourself in the serenity of nature or are a fan of spirituality,  we have a  list of wellness and corporate retreat centres for your refreshment.
1. Tea Huntress Ritual and Renewal Retreat
Iceland is land that stores nature's best, whether be volcanoes,  mountains, lava fields or rivers,  it is a natural refresher for any devastated soul. However, in Iceland, there are many retreat centres providing an escape and refreshment. One of Iceland's most famous is the Tea Huntress wellness centre.
Sarah Scarborough of Tea Huntress would lead you through healing botanical tea ceremonies and you let yourself lose and sip your way into a flow state. These ceremonies are a meditative practice which acts as pillars, guiding the arch of the adventure. This retreat is set in two Icelandic luxury boutique hotels to maintain a balance of urban vigour in the city centre of Reykjavik and countryside leisure set in Thingvellir National Park.  Visit Sky Lagoon spa for a ritual ceremony, which is also an organic local greenhouse to enjoy lunch, and marvel at some of the most sublime sights in the world — most notably, the Golden Circle and the Blue Lagoon.
2. Aman Mindful Cultural Journey
China, Bhutan, India and Sri Lanka all have one major thing in common. These lands are blessed with a culture of spirituality which is often taken in high regard by people who look for retreats and refreshments to escape from day-to-day monotonous dwellings. Aman properties are known to be some of the finest in the world and they invite up to 18 total guests, to Join this extraordinary cultural expedition across Asia.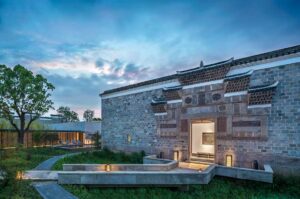 Fly via private jet to seven destinations in China, Bhutan, India and Sri Lanka and Experience an individually-curated luxury itinerary Experiences include yoga and Ayurveda in India, autumn boat rides through Hangzhou, sacred blessing ceremonies in Thimphu, a five-star luxury safari in Ranthambore and a scenic beach retreat finale in Amanwella. One Aman destination retreat typically tops this list, so rest assured that a two-week trip to seven of their hotels will be one of the most indulgent trips of your life. 
3. Habits Alula
What would be a better wellness retreat than  Slumbering in desert sleek, very sustainable villas which sit atop red sand dunes and camouflage into the canyon surroundings? Tempting, they visit Habitas Alula to experience a Middle Eastern retreat that balances ancestral healing rituals and modern adventure.
This UNESCO World Heritage Site would be euphoria for adrenaline junkies with rock climbing and trampolining then slow down at Thuraya spa with one-of-a-kind holistic treatments infused with Middle-Eastern-meets-Mexican influence, thanks to Habitas' first property in Tulum. Standout treatments include the date seed body scrub with a  traditional Mexican soda which is a herbal body treatment and a transcendent sound healing set outdoors under the stars.
4. Ojai Valley Inn
In Ventura County where grounded granola style meets sophistication resides Ojai is a quaint bohemian city. It's known for its otherworldly energy, and the Ojai Valley Inn is not excluded from this enchantment and serves as a perfect corporate. Retreat. known for its lush wildflower-adorned estate, this destination hotel is often tapped for run-of-the-mill vacations and breathtaking weddings. But this property is also worth booking for a dose of spiritual healing.
With help of a crystal, reiki, and chakra clearing session, or a one-on-one psychic reading Dive into the deep sea of self-discovery. Then, nurture your inner child's yearning for play at the artist cottage and apothecary, where you can paint and design a plant terrarium or develop an essential oil blend all your own.
5. Wilderness Safaris
Wilderness Safaris have topped our list for wellness and corporate retreat — and for good reason. You can imagine purposeful luxury camps: sculptural sustainable villas with sublime views and once-in-a-lifetime exotic animal sightings all equipped with a private guide, chef and butler when we ask how you like to escape the corporate crunch.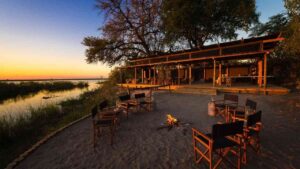 When 85% of staff hails from surrounding rural areas it would be easier to  Connect with the local culture and their ancient traditions with utmost intention and authenticity. If you're interested in exploring outside of the confines of your camp, that's not a problem. Hop on a puddle jumper to any of Wilderness Safari's sister camps— there are 22 in Botswana alone. Most itineraries are fully bespoke, but you can also create your own journey or opt for a longer Purpose Itinerary, with all proceeds channelled back to the conservation and a central community project.
6. Valley Rock Inn, New York
A team leader of a team crumbling from work pressure in NewYork and desperately need of a corporate retreat we have a suggestion.  Valley Rock Inn & Mountain Club is a wellness centre in the lower Hudson Valley, which is, fortunately, an hour from New York City. this retreat centre provides a focused destination with a long list of activities and boot camps.
Spoil yourself with brookside trail run hikes, biking, kayaking, and ridgeline climbs at nearly 2,000-foot elevation on 7 Hills Trail. The centre also has a fully-equipped fitness centre, spin room, and yoga studio. with two farm-to-table restaurants, an art gallery, an organic market with local Hudson Valley produce, and 4 guest houses with 17 bedrooms this is a perfect retreat for your employees.
7. Casali di Casole, Italy
Over 4,200 acres you would find solace in  Casali di Casole which is situated on a stunning Tuscan hilltop. Take a corporate trip with your members where you can rent villas, or more rustic (though still elegant) farmhouses. For those adrenaline junkies, their retreat would be to get active outdoors, as the resort offers a wide range of experiences from truffle hunting to hiking and horseback riding.
8. InterContinental Maldives Maamunagau Resort
Want to relax your soul with uninterrupted vistas of endless Tiffany blue waters everywhere you turn then visit the InterContinental Maldives Maamunagau Resort. with a traditional Chinese medical doctor on hand, six serene over-water treatment villas at the spa, and a yoga pavilion this is a perfect corporate retreat. 
The real wellness here is derived from the pure serenity of your surroundings and the attentive staff that'll ensure you want nothing during your stay. You would also be spoiled with a complimentary daily tea service where a sommelier leads you through a tasting, evening digestives are included in the package too if you're more of a cocktail person.