There are several tourist locations around the world, each of which offers a diverse range of products and services in order to attract visitors. This allows travellers to select a destination that suits their interests and encourages them to visit a journey. The tourism marketing literature claims that the characteristics of a destination are more commonly referred to as "destination". Tourist selection criteria include accessibility, facility availability, and quality of service. Service, price, the image of the destination, attractions and entertainment, and safety are all factors to consider before heading for a destination. 
Motivation is the desire to fulfil a desire that drives a person to act in a certain way. People are motivated to travel for a variety of causes and incentives. Although the decision to satisfy demands is influenced by a variety of psychological factors, overall human behaviour can serve as an incentive. But what makes a tourist want to travel in the first place? The majority of research focuses on motivation alone, neglecting how motivation is produced. Tourism motivation encompasses a diverse variety of human behaviour and experiences. Rest and relaxation, recreation, meeting with friends, outdoor adventure activities, and getting away from it all are all examples of tourist motivation.
Popularity Of The destination
The popularity of the destination is important, and there are several spots in the tourism sector that are regarded as must-sees. The majority of visitors desire to see famous landmarks such as the Eiffel Tower and the TajMahal.
Many people may not be able to influence your company's location. When attracting tourists, however, it is critical to emphasise the proximity of prominent sightseeing opportunities and world wonders. It's critical to collaborate with other local businesses and promote the area's reputation as a desirable vacation spot. It is critical for tourism operators and enterprises to understand that they must always collaborate with other local businesses because one company's success will always affect the growth of another.
Surprisingly, many tourists dislike travelling vast distances, and the location's topography still plays a significant impact. Tourists like sites that are conveniently accessible and do not require multiple days of travel. Of course, this means that businesses must continue to focus on regional clients. They should concentrate their marketing efforts on audiences who are close by and easy to contact. Understanding travel patterns is critical, and entrepreneurs should participate in transportation developments that will help the local tourism industry grow.
It's also vital to consider the timing. One should be informed of their destination's peak hours. Peak times should be avoided at all costs. Peak times are marked by heightened demand for luxury services, resulting in a high price. If you want to save money on a tour, go during the off-peak season when there are fewer people and you can get greater discounts than during the peak season.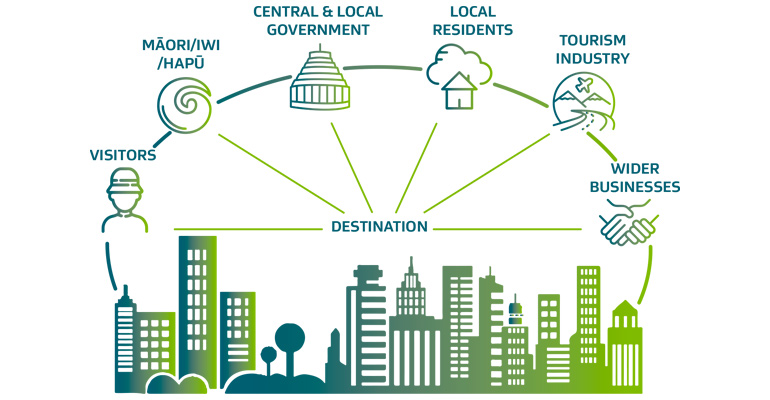 Your budget will also play a significant part in deciding where one will be placed. A tourism destination should be chosen based on financial constraints. This should be prepared ahead of time for their trip. It will assist them in deciding where they will stay, what activities they will participate in, and a variety of other tasks.
Also Read : 14 Facts You Didn't Know About New York!