The city has a lot of hotels full of rich history, colorful past with modern luxury when it comes to accommodating guests. You might not even have to leave your hotel room to be a part of such a rich heritage of the city. 
Whether you're sipping an Old Fashioned at the bar or walking the halls where princesses and presidents have walked before you, a stay at one of these historic hotels is sure to leave you with a story to tell.
1. The Plaza
The plaza is a 21 story five-star luxury hotel in Midtown Manhattan. This, French Renaissance-inspired château-style building was designed by Henry Janeway Hardenbergh. The front of the building is made of marble at the base and white brick in the intermediate stories.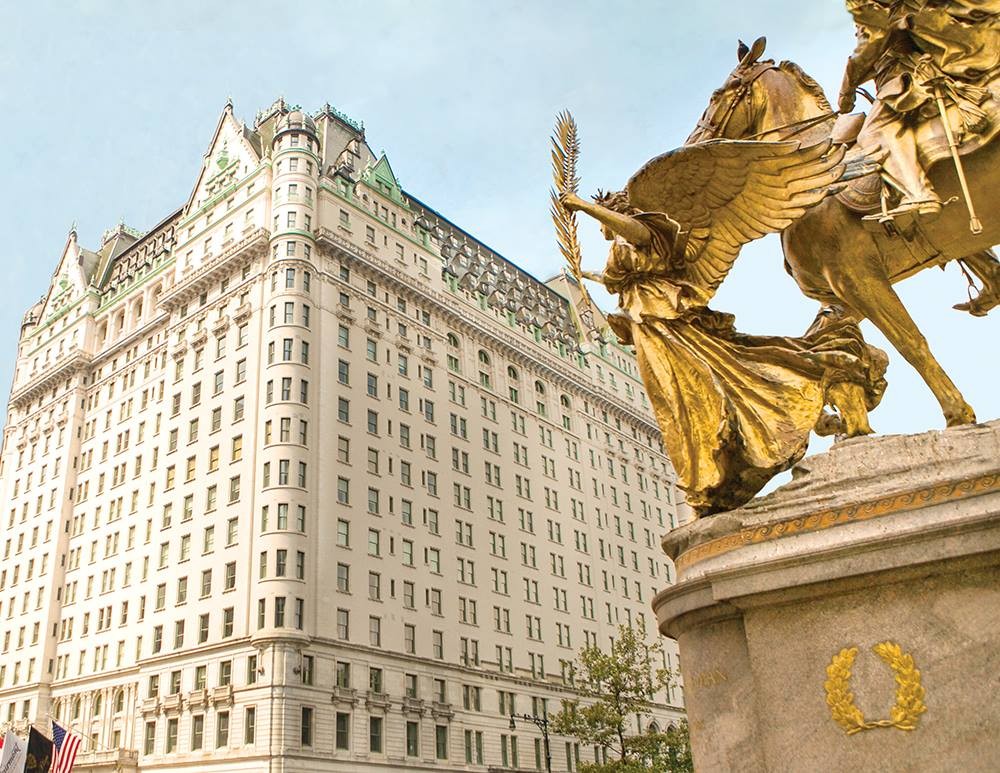 The present building opened its door in 1907 and since then it has been sold to many owners. In 2005 the hotel was sold to Sahara India Pariwar and most recently to Katara Hospitality.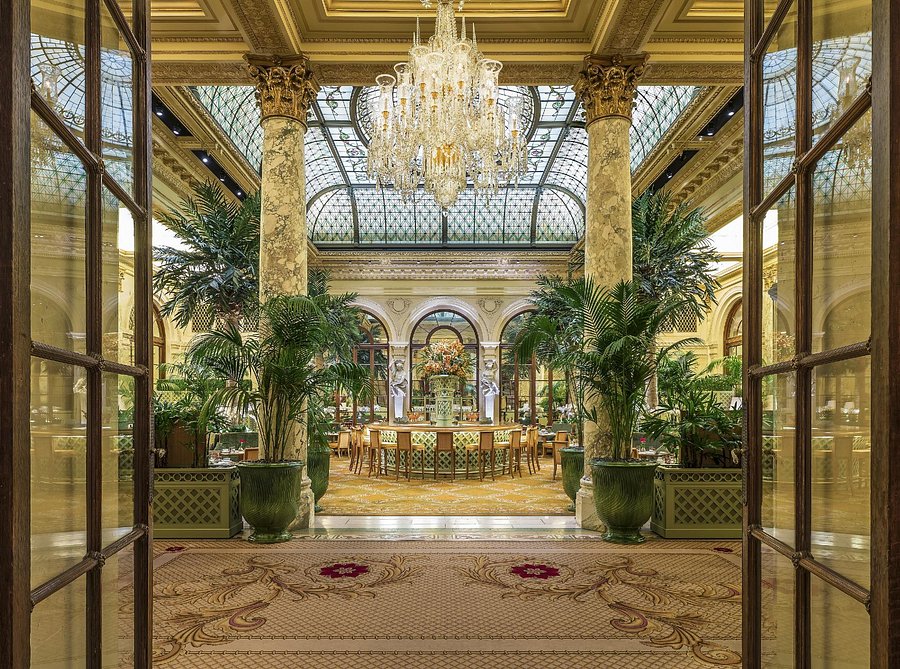 Since its inception, the Plaza Hotel has become an icon of New York City, with numerous wealthy and famous guests including John Lennon, Jackie Onassis, Elizabeth Taylor, and Frank Lloyd Wright. 
2. Lotte New York Palace
This hotel was originally imagined to be built as a group of townhouses in 1882 before the Archdiocese of New York, the owner of the land, allowing for a tower to be built behind the building in the mid-1970s. It opened as The Helmsley Palace in 1980 and was eventually repurchased and renamed Lotte New York Palace in 2015.
The hotel consists of a portion of the Villard Houses, built in the 1880s by McKim, Mead & White, which are also listed on the National Register of Historic Places. In 1993, as part of a bankruptcy proceeding, it was sold to the Sultan of Brunei, who completely renovated the hotel and Villard Houses.
In 2015 the property is then sold to Korean luxury hotel operator Lotte Hotels & Resorts, which renamed the hotel the Lotte New York Palace. 
3. Algonquin Hotel
This 181 room hotel located in Midtown Manhattan was opened in 1902 and is one of New York City's designated landmarks. The building, designed by architect Goldwin Starrett, was turned into a hotel in 1902 because short-term guests made the residential building more profitable.
At the time, a single room cost only $2. Today the lowest price for one night stay here is 250$ while it may reach up to 550$ during peak seasons. Since June 1919, the hotel has been famous for being the site for meetings of the Alogonquin Round Table a group of journalists, authors, publicists, and actors who gathered to exchange bon mots over lunch in the main dining room.
Some prominent names in this group were Franklin P. Adams, Robert Benchley, Heywood Broun, Marc Connelly, and others.
Also Read: 3 Ways In Which The Pandemic Has Changed The Hospitality Industry