On the occasion of world tourism day 2021, the base camp of the Siachen glacier, the world's highest and coldest battlefield, has been laid open for domestic tourists by the Indian army. The Member of Parliament from Ladakh, Jamyang Tsering Namgyal, inaugurated the opening of the Siachen base camp for domestic tourists.
Siachen Glacier is located in the Karakoram Range, close to the Line of Control (LOC) with Pakistan. It is a point of strategic significance for the Indian army. 
This move has come 24 months after the promise of the Indian defense minister, Rajnath Singh. It is done to fulfill the long-standing demand of the people who visit the Panamik area, which is about 141 kilometers north of Leh, to witness 'some action' on the base camp.
The army had to curb the people visiting there and they thronged Diskit and Hunder on the western flank of the Nubra.
According to the officials, this will also boost tourism in Ladakh and give people a window to appreciate the tough work done by army jawans and engineers in extreme weather and inhospitable terrains.
The chief executive councilor of Ladakh Hills, Tashi Gyalson, welcomed the first batch of civilian tourists from Leh to kick start 'Base Camp Tourism' in the presence of the MP of Ladakh.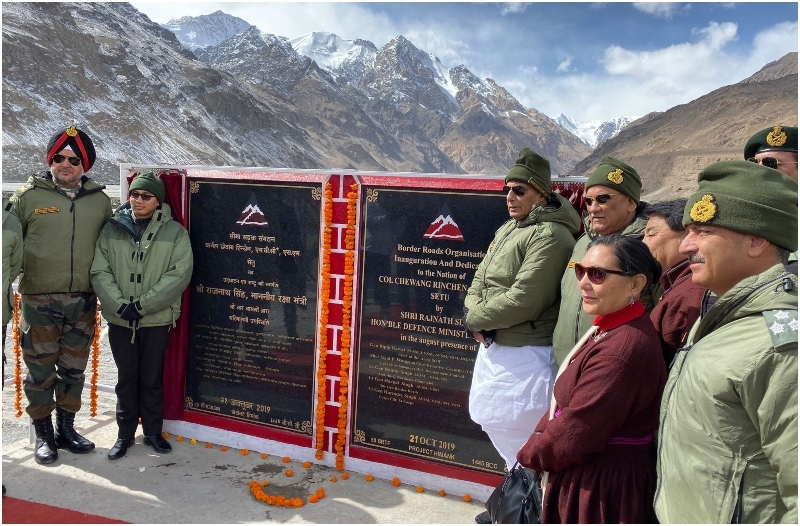 Opening up the largest non-polar glacier in the world and the highest battlefield for tourism could also prove to be the first step of border tourism in Ladakh where tourists might be allowed to visit villages along the Chinese border at least during the day to take the economic experiences of tourism to their isolated urban communities.
The administration of Ladakh has abolished the Inner Line Permit System required for Indian tourists last month as reported by TOI. But entry to villages like Demchok and Koyul which come under the Zero Kilometer zone is still not permitted. 
When Rajnath Singh visited the area in October 2019, during a time when winter was about to start and the tourist season was almost over in Ladakh for an inauguration of a bridge in the Shyok river, he promised to allow tourists to visit the base camp in the presence of then Army Chief and current Chief of Defense Staff Vipin Rawat.
But the project got tied up due to increased border tension between India and China in 2020. 
Lack of opportunities has led to thinning of the population in forwarding areas which has left them vulnerable. On the other hand, tourism has brought a visible economic boom and prosperity in Leh. This is done in a hope that tourism in this area would yield similar results.
Also Read: 7 Reasons To Visit Sikkim Before Exploring Switzerland