Main Highlights:
New standout hotels in Asia  opened after a pandemic are worth every penny
 Six Senses Bumthang in Bhutan,

Buahan, a Banyan Tree Escape in northern Ubud, Bali and Hoshino Resort KAI Yufuin in Yufuin Onsen, Japan are perfect natural getaway options.

Enjoy a Luxurious stay in

Raffles Udaipur in Rajasthan, India,  Clan Hotel in  Singapore and Josun Palace in  Seoul Gangnam.

Visit

Capella Hanoi in Vietnam for a musical yet luxurious stay.
Hotels are the perfect getaway from our boring tedious life and offer escape where we feel like royalty. So here is a list of new standout hotels that are inaugurated since the pandemic understands its after-effects and provides their services accordingly.
1. BHUTAN – Six Senses Bumthang
 For a graceful hideaway in a Himalayan pine forest, non but  Six Senses Bumthang shall come to your mind. Since the pandemic, if your restless mind wants solace with different types of massages as well as rituals like the traditional dotsho, a hot stone bath that uses mineral-rich stones from riverbeds visit Six Senses Bumthang which most recent of five lodges from Six Senses to open in Bhutan's western and central valleys.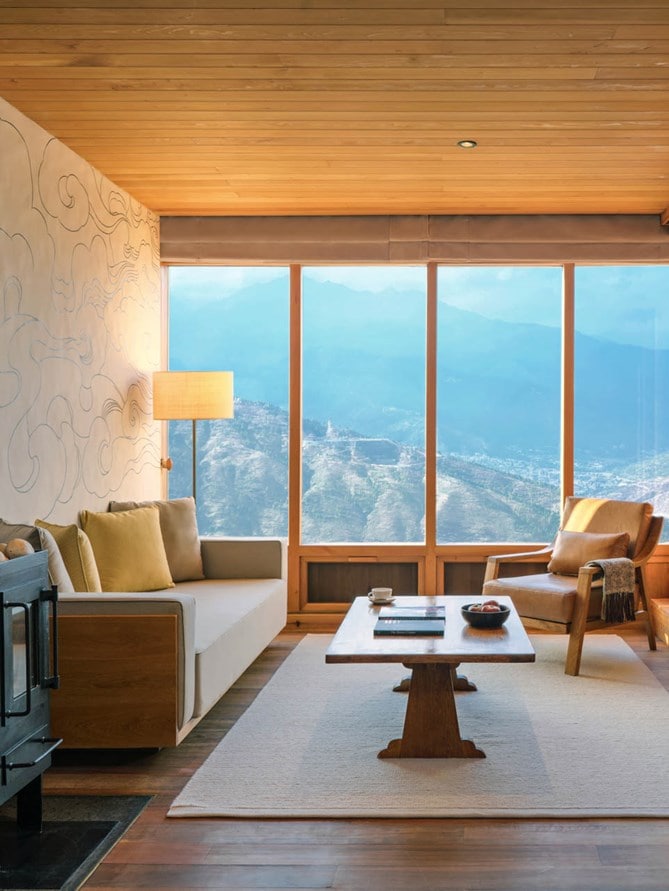 the hotel is also a plum spot for forest bathing, and a bucolic base from where guests can set off for a Buddhist pilgrimage site, try biking through fields dotted with prayer flags or spend an afternoon foraging for mushrooms.
2. CAMBODIA – TRIBE Phnom Penh Post Office 
 TRIBE Phnom Penh Post Office Square — the first TRIBE hotel in Cambodia since its opening is Aiming to attract the growing number of digital nomads. Being the first TRIBE hotel in Cambodia, the hotel offers opportunities for socialization and collaboration for communities and a place to relax and rest for individual travellers. 
snacks and beverages are always on hand for guests with its 24-hour lobby bar and a rooftop bar shaped like a small truck and known as Mezcal Mad Memories 21, where guests and locals can rub shoulders and imbibe mezcal-based drinks. the architecture of the hotel consists of candy-coloured couches and work-for pods with desks in its lobby lounge and a rooftop restaurant with indoor and outdoor seating.
3. CHINA – Moxy Shanghai Xuhui
Since the pandemic,  the Chinese government has laid down restrictive policies for travelling and the top choice admits the rules and regulations to attain absolute comfort shall be Moxy Shanghai Xuhui in Shanghai, China.
The sumptuous hotel offers young travellers a lively and affordable place with  253-room accommodations. What this newly launched hotel could offer you? Everything- from the lobby bar with a complimentary cocktail called "Got Moxy." The fitness centre is also open 24 hours which by the way is a spot to grab snacks, juice, coffee, wine and beer.
4. INDIA – Raffles Udaipur
 the first Raffles hotel opened in India after the pandemic while establishing the brand's beauty and luxury in the Indian market would be  Raffles Udaipur in Rajasthan.
The luxurious architecture is Set on a 21-acre private island which could be arrived upon  After about a 20-minute drive from the airport, and then a trip across Udai Sagar Lake. the  101 rooms and suites, private garden, balcony, lake view or a plunge pool decorated in the Mughal style of architecture add to the beauty of the grand Hotel. 
5.INDONESIA- Buahan, a Banyan Tree Escape
Buahan, a Banyan Tree Escape in northern Ubud, Bali, would be a perfect escape from the pandemic-inflicted world into the wilderness which carries the concept of a banyan tree with its   "no walls, no doors" concept. The adult-only real estate property consists of 16 villas,.where each villa has a private pool, gazebo, open deck and breathtaking views of Balinese mountain peaks and jungle.
The guests experience a natural yet adventurous getaway with jungle trekking and crossing the Ayung River, visiting the Buahan waterfall and yoga by moonlight the meals enjoyed by them are also strictly plant-based which is cooked with locally grown produce to maintain its policy of "zero-waste, farm-to-table".
6. JAPAN- Hoshino Resort KAI Yufuin
 A long way from the capital, Hoshino Resort KAI Yufuin is in rural southern Japan in Yufuin Onsen, home to abundant spring water and hot spring sources — and to stirring views of Mount Yufu. Lovers of architecture would love hot spring ryokan designed by Kengo Kuma, renowned for buildings such as the Suntory Museum of Art and the Japan National Stadium in Tokyo.
the rice terraces changes with the season and transforms from green to gold and then to rice straw after the autumn harvest and the  45-room resort endeavours to bring the outside in.  Even the scents of the region have found their way indoors thanks to lighting that uses shishito grass, filling the air with its faint aroma. 
7. SINGAPORE-The Clan Hotel Singapore
 Clan Hotel Singapore is the first property which opened after the pandemic under the Clan hotel brand by Far East Hospitality in Singapore. Named after the 19th-century practice of settlers who formed clan associations as they began new lives in the city, the 324 room,  Knits together old and new traditions in a neighbourhood of shophouses and skyscrapers.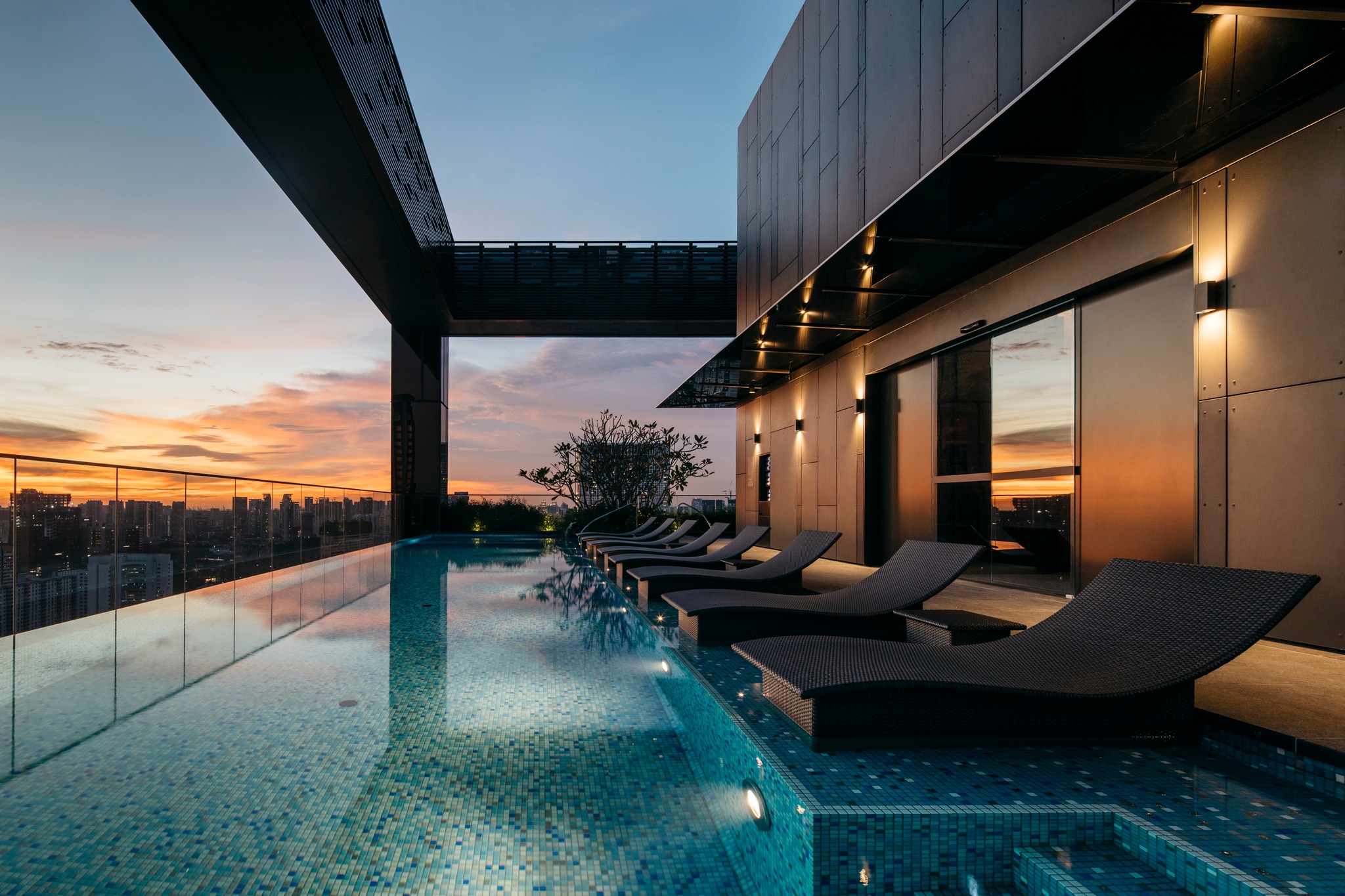 Classic Asian dishes and cocktails with names inspired by the Zodiac, including the Ox, the Tiger and the Dragon are served by the hotel's restaurant and bar to keep the history tangled with modern lifestyle themes consistent. the oldest Chinese temples in Singapore Thian Hock Keng Temple and Thian Hock Keng Temple are within walking distance of the hotel.
8. SOUTH KOREA-Josun Palace, a Luxury Collection Hotel, Seoul Gangnam
Near some of the Royal Tombs of the Joseon Dynasty, which is a UNESCO World Heritage, you would find the  Luxury Collection Hotel –  Josun Palace in  Seoul Gangnam.
The hotel provides escape in the heart of modern-day Gangnam where guests can soothe themselves with retail therapy at the vast Starfield COEX Mall or check out the sharks at the COEX Aquarium.  the Bongeunsa, a Buddhist temple dating to the eighth century, is also near the hotel which is a good spot to explore by travellers who enjoy spirituality or just a time away from the city.
9.THAILAND-Avani Chaweng Samui Hotel & Beach Club
  the Avani Chaweng Samui Hotel & Beach Club is inspired by midcentury modernism. The hotel with its Funky Poolside rooms with terraces that open to a courtyard pool, and Groovy Sea View suites with balconies and vinyl record players aim to evoke 1950s Miami and Palm Beach, Fla.
On a sandy beach in Koh Samui. Other amenities like a Social Bar offer comfort food and cocktails 24 hours a day. And a 24-hour fitness facility, for those who work out as hard as they party.
10.VIETNAM-Capella Hanoi
Since its opening during the pandemic, Capella Hanoi conjures the glamour and high society of opera through its theatrical, Art Nouveau style.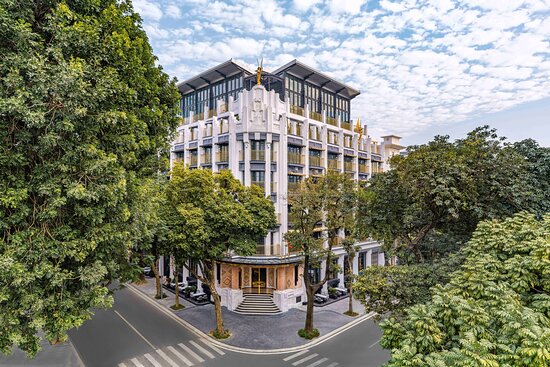 Everything about the hotel in the setting of the theatrical opera house is glamorous, whether it is the indoor swimming pool was made to look fit for a prima donna,  or the Backstage restaurant, where opera costumes set the scene for fresh takes on Northern Vietnamese cuisine and the 47 rooms and suites decorated with chandeliers and mirrors which illuminate hotel's glossy respite.