The town is 110 kilometers away from the nearest railway station is Aluva. The light showers and cool breeze in Munnar would feel like paradise. The best season to have a safe visit and enjoy Munnar is from January to May as the town receives a lot of heavy downpours in Monsoon. There are greater risks of landslides during this time.
Top Station is at a distance of about 32 kilometers away from Munnar right on the border of Tamil Nadu and Kerala.
It is the highest point in Munnar 2000 meters to enjoy the picturesque view of the majestic Western Ghats as well as the valleys of the Theni district of Tamil Nadu.
Constructed for the purpose of power generation and water conservation, the Matupetti dam has become quite popular amongst tourists.
It is located at a height of 1700 meters near Anamudi Peak. You will find a lot of people boating here. If you like adventure, you can also opt for speed boats rather than normal ones.
Contrary to its name, the Rose Garden in Munnar blooms with a variety of rare flowers including spices, crops like cardamom and vanilla, and a variety of other fruit trees.
The different types of flora here fill the garden with a wonderful aroma.  Spread over 2 acres of land, the garden has been well decorated throughout with beautiful showpieces.
Chinnar Wildlife Sanctuary 
Spread across an area of more than 90 square kilometers, the Chinnar Wildlife Sanctuary is a part of the Idukki district in the Western Ghats. This region is highly populated with a wide variety of indigenous flora and fauna which makes it a popular tourist destination.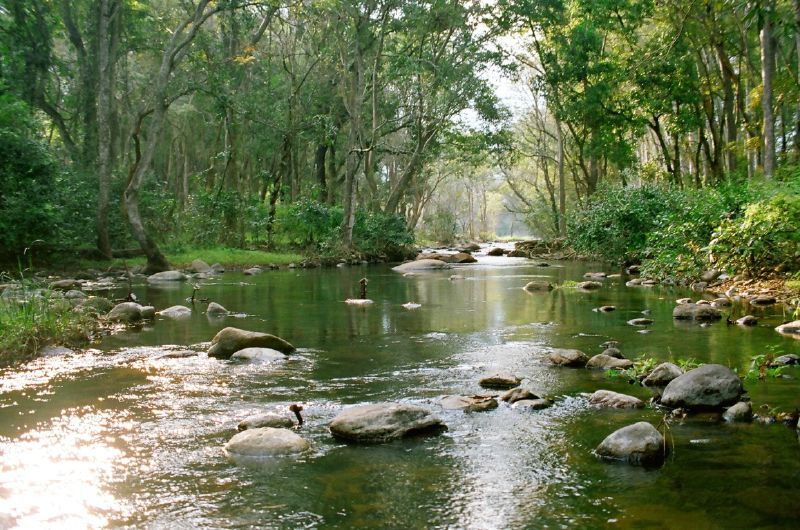 You could spot a grizzled giant squirrel, gaur, spotted deer, tufted grey langur, slender loris, crocodile, wild elephant, tiger, leopard, and many birds.
Located at a distance of just 2 kilometers away from Munnar amidst beautiful hills and lush jungles, this pristine waterfall is heaven for romantic escapades and picnics sites.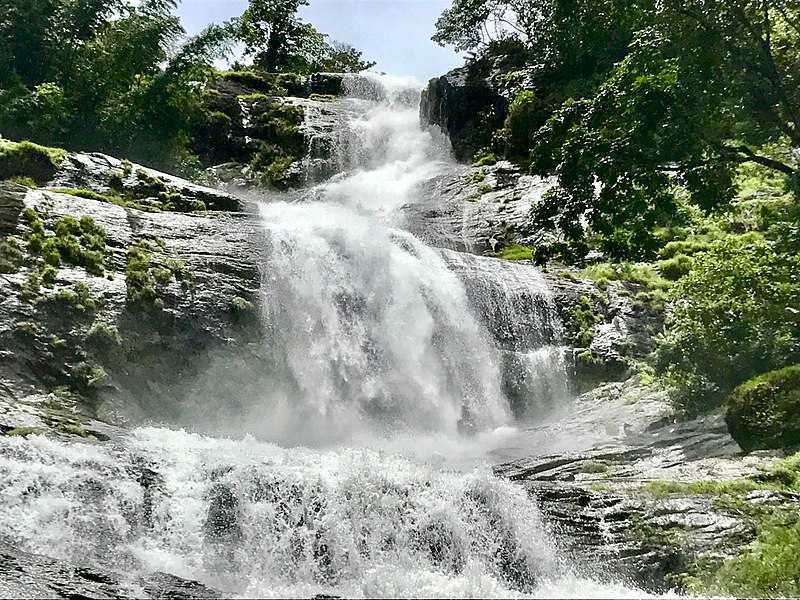 However, the road leading to Atukkad is quite narrow and needs somebody with quite a lot of experience to drive. The pool formed near the base of the waterfall serves as a perfect spot to take a dip.
Your trip to Munnar would be incomplete without visiting the famous Tea gardens of Munnar. Perched at several feet over the sea level, the lush green gardens feel like a part of paradise.
Some popular tea plantations are the Tata tea museum, the Kolukkumalai Tea estate, etc.
Also Read: Top 5 weekend getaways from Chennai: