But there are several other destinations that attract a lot of travelers from around the world. Whether you are a nature lover, a wildlife enthusiast, a history buff, or an art lover, the North American continent has something for every person.
The list has the 5 best places to visit in North America excluding the USA and Canada so that you could have a variety of options to chose from.
1. Cuba 
Cuba is the largest island in the Caribbean. The country has seen a boom in tourism in recent years as the restrictions on entry into the country have been eased.
Visitors to Cuba are drawn to the old-world charm of the capital Havana. The nearby 20-kilometer long sandy beach of Varadero is another major spot for visitors to the island with a host of fancy resorts having been constructed in recent years as tourism starts to play a bigger role in the country's economy.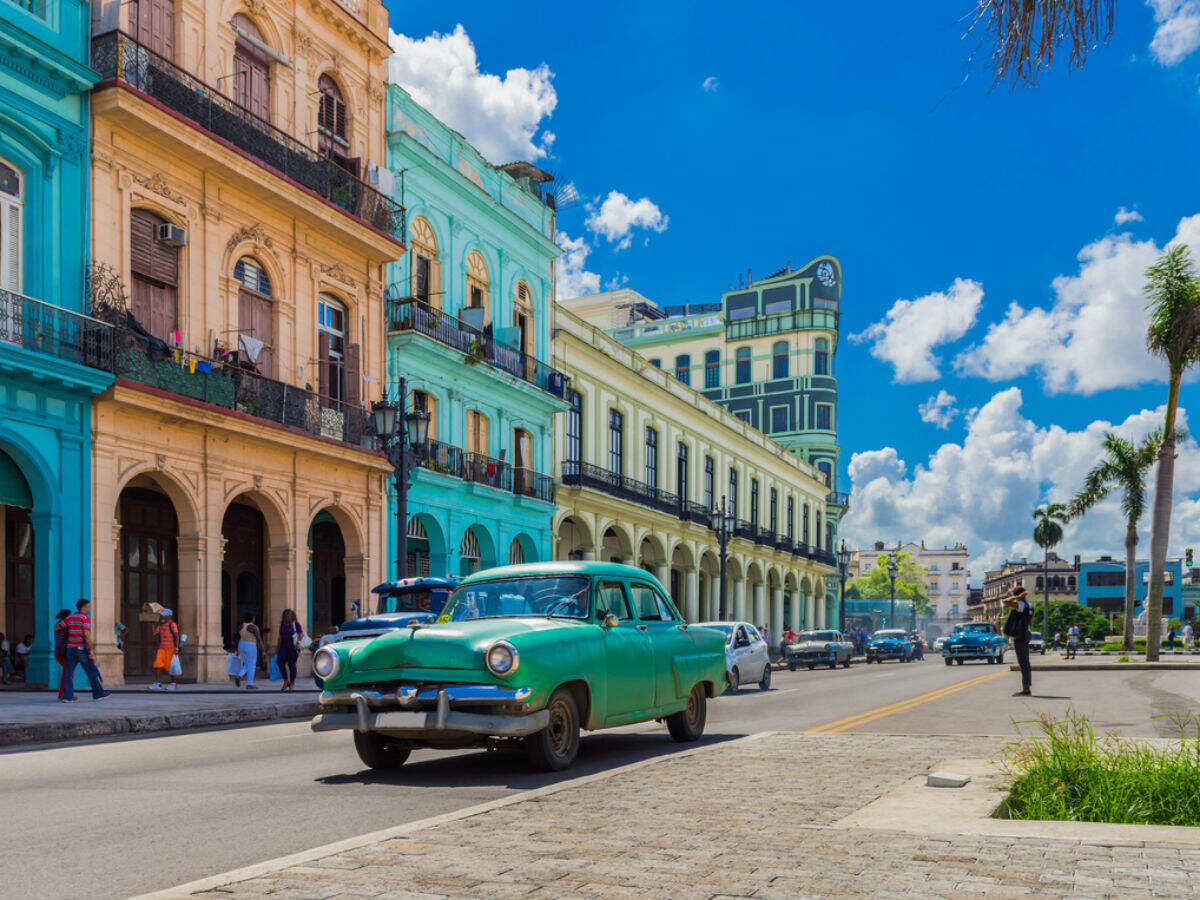 2. Mexico 
Mexico is ranked as the second most popular tourist destination, behind the USA, with more than 40 million visitors in 2018. It's popular for its windy deserts, widespread forests, and huge mountains. It also boasts of elegant Pacific shores and pristine beaches along the Gulf of Mexico. Don't forget to visit the ancient ruins such as Chichén Itzá and San Juan Teotihuacán during your stay here. Make sure you also check out the city of Valladolid which is only a 30- minute ride from Chichén Itzá.
3. Bahamas 
A beautiful archipelago, the Bahamas is another fascinating place to visit in North America. With more than 700 islands, the Bahamas has varying landscapes.  From uninhabited areas to luxury beach resorts, the country has a lot to offer you. Do not miss to enjoy the fun of snorkeling and scuba diving at Andros Barrier Reef and Thunderball Grotto. Visit the black coral gardens at Bimini Island too. 
4. Greenland
Greenland is the world's largest island, located between the Arctic and the Atlantic Ocean. Geographically the country is in North America but it has been politically and culturally associated more with Europe as it is within the Kingdom of Denmark.
The country has a small population of about 60,000 people, most of which live in ice-free areas and fjord-lined shores. Due to its not-so-ordinary location on the map, you can enjoy the spectacular Northern Lights and the summer's midnight sun here. 
5. Belize 
Popular for being the last of the remaining pristine places on the planet, Belize is undoubtedly a delightful country to visit. Sandy tropical beaches, a huge barrier reef, mesmerizing woods, and ancient Mayan ruins make it a perfect holiday spot.
The country is quite tourist-friendly and communication with the locals is easy as a lot of residents speak English. Make sure you visit the gigantic Belize Barrier Reef and some low-lying islands and discover the incredibly rich marine life here.
Also Read:  5 best countries to visit in the African continent